Print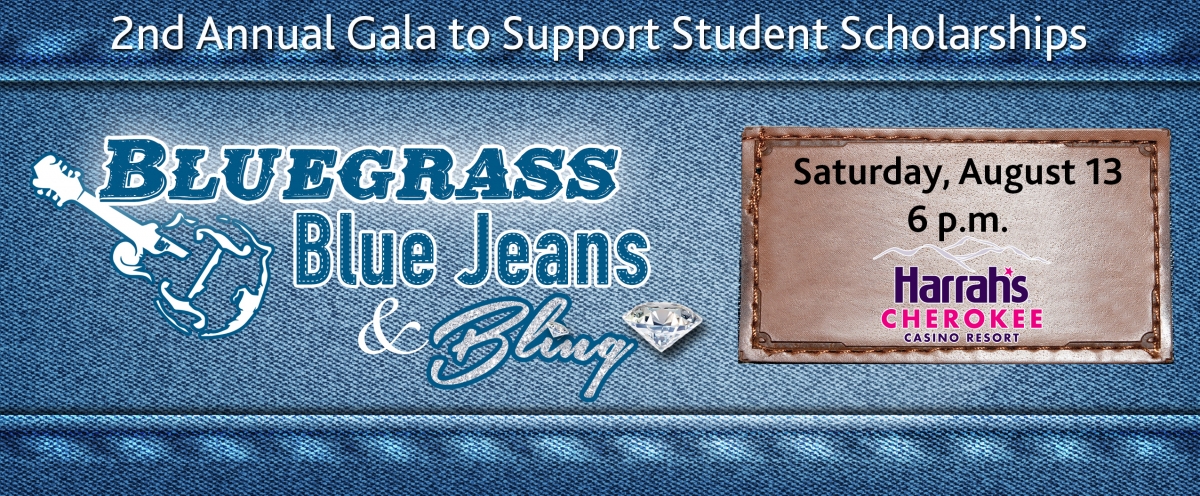 Silent Auction Items
Continuing the "March to a Million," the Southwestern Community College Foundation will hold its second Bluegrass, Blue Jeans and Bling gala on Aug. 13 at Harrah's Cherokee Casino Resort.
The event, which starts at 6 p.m., will feature Grammy Award nominee and seven-time International Bluegrass Music Association Award winner Darren Nicholson and his band as well as classics sung by Steve Johannessen.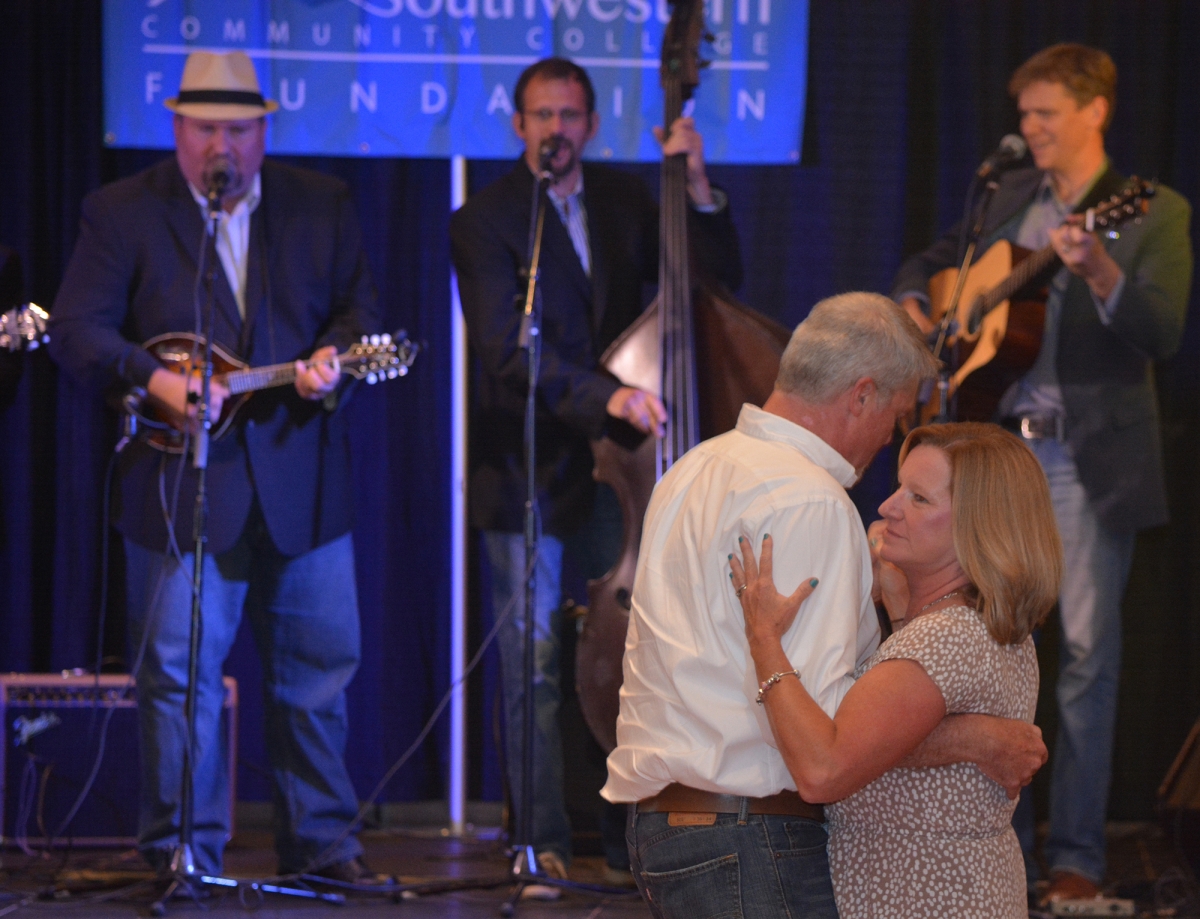 A couple dances as the Darren Nicholson Band performs at last year's gala.
All money raised will go toward the Student Success Campaign, the most-ambitious fundraising effort in SCC's history. With more than $800,000 in the bank, the SCC Foundation is closing in on its goal to raise $1 million that will primarily support student scholarships.
"This is all about our students," said Dr. Don Tomas, president of SCC. "This will be a fun evening with amazing music, impressive silent auction items and great food. The best part is that everything we're doing will benefit our students and make it possible for us to help more students than we've been able to help in the past."
Sponsorship options include a $5,000 diamond-level table for eight that features front-row, center-stage seating, four bottles of wine, an assigned server and numerous keepsakes. Other table sponsorships range from $1,500 to $2,500. Individual tickets are $150.
The evening will also include a wine pull, in which each participant pays $25 to win wine bottles valued at $30 and up.
"Last year's event was a tremendous success as we raised more than $51,000 for student scholarships," said Brett Woods, director of the SCC Foundation. "We're eager to add to our total again this year. Our committee has been working hard to secure some great new silent auction items, and the wine pull will be a fun addition this year."
An effort to bridge the gap between scholarship need and availability, the Student Success Campaign yielded enough funds to award full-tuition scholarships last fall to Roger Davis of Otto and Hannah White of Webster.
The addition of the proceeds from last year's gala means more are expected to be available this fall, though the student need remains great and is growing. More than 170 academically and financially eligible students apply each year for scholarships through the SCC Foundation, but fewer than one-third of those receive assistance due to limited resources.
"The reason I am involved with SCC Board of Trustees and the Gala is that I believe education is the key to the future for our young people," said Lambert Wilson, who along with Wendy LeMay co-chairs the gala's planning committee. He's also served as a trustee at SCC since 2009.
Among the many silent auction donors this year is Fryemont Inn.
To purchase tickets, or for more information about this year's Gala, contact Kathy Posey at 828.339.4227 or
k_posey[at]southwesterncc[dot]edu
or visit
www.southwesterncc.edu/gala
.
---
Presenting Sponsor