Looking for a job? Check this out ...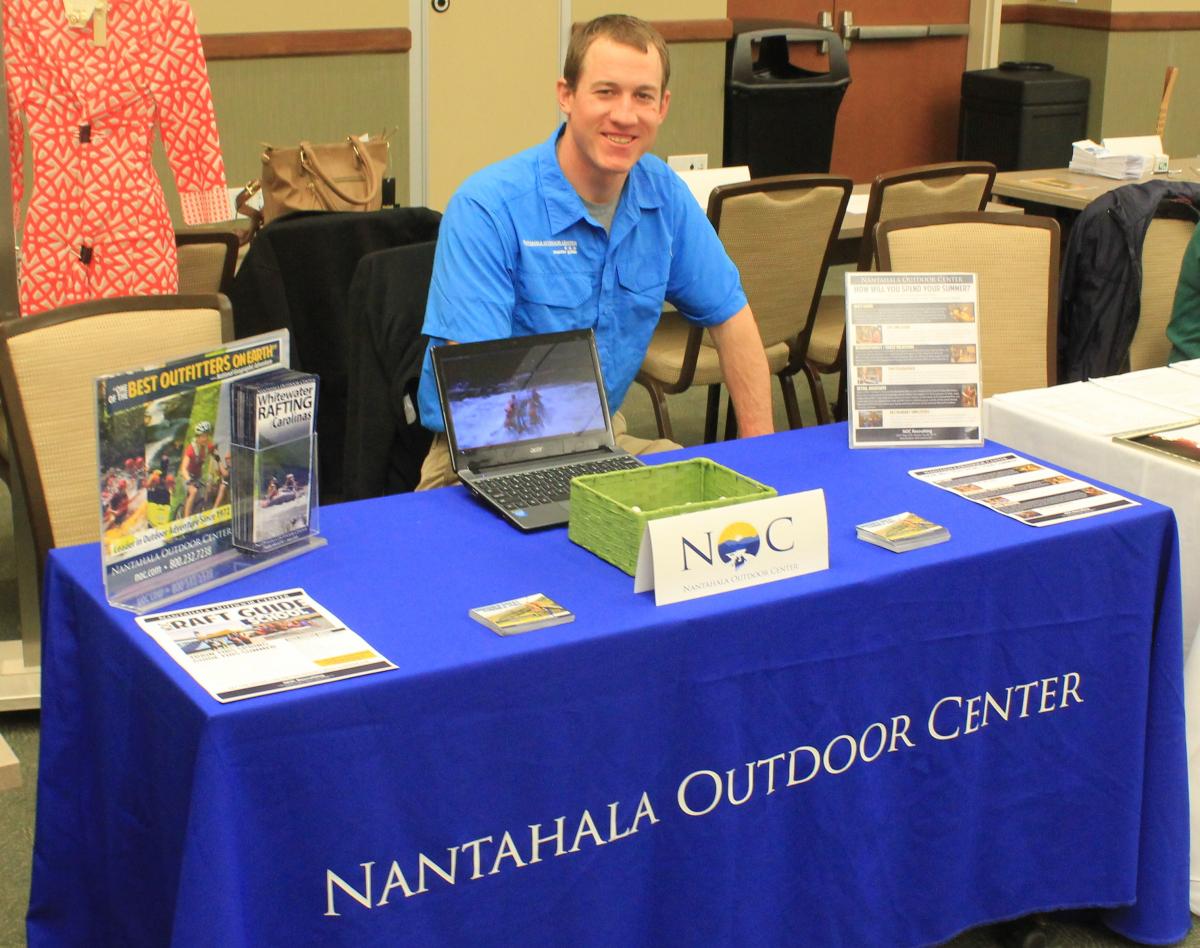 The Nantahala Outdoor Center (NOC) recently participated in SCC's recent Job Fair (above). The NOC will have representatives on campus again April 2.
On Wednesday (April 2), Representatives of the Nantahala Outdoor Center will be on Southwestern Community College's Jackson Campus to accept applications and interviews for full- and part-time restaurant jobs.
If you're interested, come to the Balsam Lobby between 10 a.m. and 2 p.m.
The NOC is specifically looking for line cooks, pizza cooks, servers, bartenders, bussers and hosts.
Contact Patty Kirkley (828.339.4212 or
p_kirkley[at]southwesterncc[dot]edu
) for details.