New competition offers $5,000 reward for best small business plan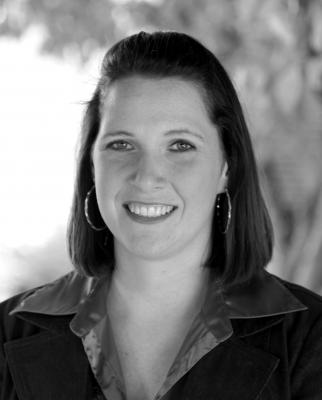 Tiffany Henry is director of SCC's Small Business Center.
When new businesses fail, statistics show the most likely cause is a lack of business planning.
To help local entrepreneurs avoid that pitfall, the Dillsboro/WCU Partnership Committee and Southwestern Community College are hosting a business plan competition starting this fall and running through the spring of 2014.
The winner will receive a $5,000 grand prize.
An information session about the competition will be held 5:30 p.m. on Tuesday, Dec. 10, at the Jarrett House in Dillsboro.
Training Opportunities
& Time Line
To Register contact, Tiffany Henry at 828-339-4211, https://www.ncsbc.net/center.aspx?center=75490, or t_henry[at]southwesterncc[dot]edu. All training opportunities will be held from 5:30-8:30 p.m. at the SCC Macon Campus, Room 215.
Dec. 10 (5:30 p.m.): Opening Session, 2014 Business Plan Competition Kickoff, at The Jarrett House. (Please RSVP to tdennison[at]sbtdc[dot]org ort_henry[at]southwesterncc[dot]edu.
Jan. 13: Applications Deadline
Jan. 13: NC REAL Session #1 "Am I Entrepreneurial Material"
Jan. 20: NC REAL Session #2 "Business Plan Development and Zero In on Your Market"
Jan. 27: NC REAL Session #3 "Business Simulation"
Feb. 3: Application Deadline                 
Feb. 10: NC REAL Session #4 "Marketing Mix"
Feb. 17: NC REAL Session #5 "Business Analysis & Operation"
Feb. 24: NC REAL Session #6 "Financials for Small Business"
March 10: NC REAL Session #7 "Taxes & Bookkeeping Basics in Small Business"
March 17: NC REAL Session #8 "Business Plan Presentations"
March 24: Deadline for ALL Business Plan entries
Week of March 17: Business Plans will be reviewed
Week of April 7: Finalists will present their plan and winner will be announced
Designed to encourage entrepreneurs to start successful businesses in the Town of Dillsboro, the competition will provide applicants the opportunity to complete a comprehensive business plan with the help of a series of free seminars. They'll also work with various mentors in hopes of making their business a reality.
Finalists will be announced during the week of March 31 and the winners will be announced the week of April 7.
"We believe that the business community must promote the spirit of entrepreneurship among aspiring business owners," said Tiffany Henry, director of Southwestern Community College's Small Business Center. She is helping coordinate the business plan competition.
"The Town of Dillsboro and our partners want to encourage and support the start-up of businesses in our community and to further the creation of jobs to stimulate our local economy," Henry added. "Most importantly, we want to help these businesses create plans to succeed."
For more information about eligibility, guidelines and to apply, contact Tiffany Henry (828.339.4211 or
t_henry[at]southwesterncc[dot]edu
)  or Tommy Dennison at 828.227.3459.