Print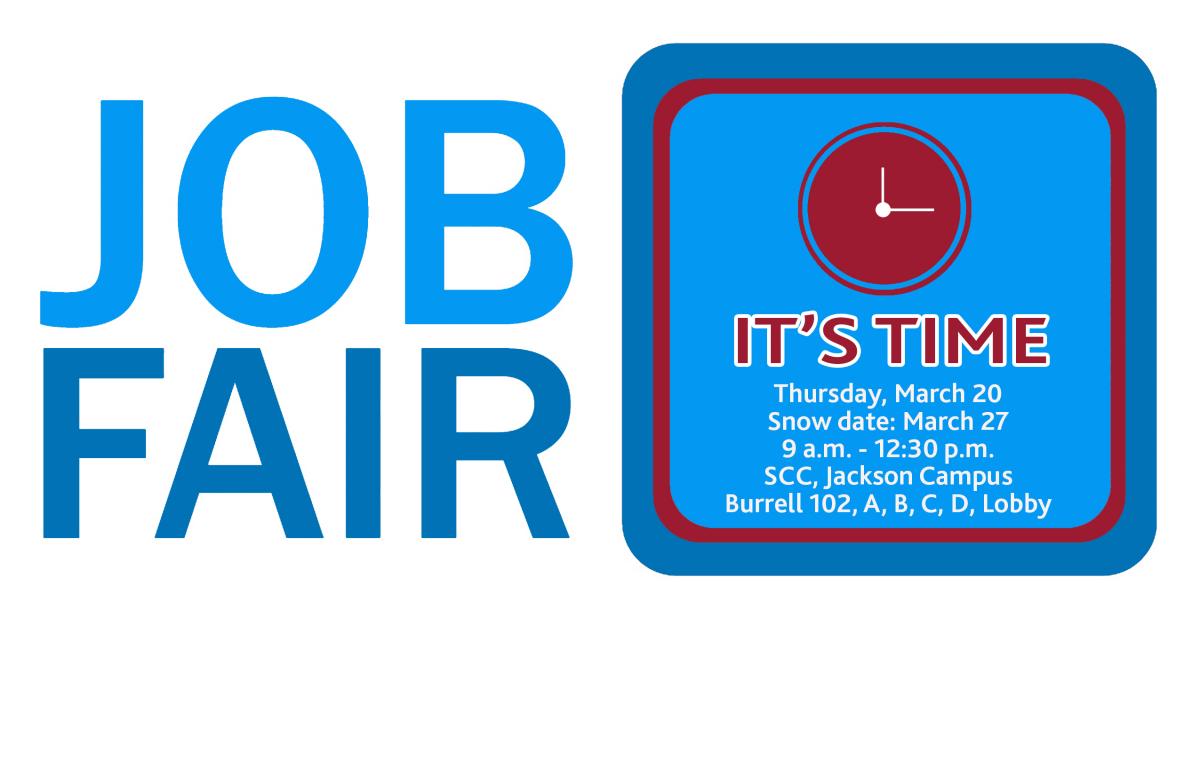 Spring 2014 Job Fair
It's time for the 2014 Job Fair
Date:  March 20, 2014 - 9:00 a.m. - 12:30 p.m.
Snow date is March 27, 2014 – 9:00 a.m. – 12:30 p.m.
Employers may begin setting up at 8:00 a.m.
Lunch will be served at 12:30 p.m. following the event
Location:
SCC Jackson Campus, Burrell Building
Full Description:
Southwestern Community College is hosting its 20th annual spring recruiting event designed to provide employers with a chance to educate Southwestern's students, alumni and members of the local community about your organization, your personnel needs and the career paths you offer. All students, alumni and local community members interested in internships, co-ops, part-time and full-time positions are invited to attend.
There is no registration fee for this event.
Organizations will be provided with a 5' x 2' table and 2 chairs, as well as a catered lunch following the event. Due to space, we ask that no more than two representatives be present at your table. Electrical hookup is available upon request; we ask that you provide your own extension cords. Wireless Internet access is available.
For more information contact:
Ms. Patty Kirkley
SCC Career Center
828.339.4212
800.447.4091, ext. 4212
fax:828.339.4444
p_kirkley@southwesterncc.edu
Balsam Center, Room 128
447 College Drive, Sylva, NC 28779