Coronavirus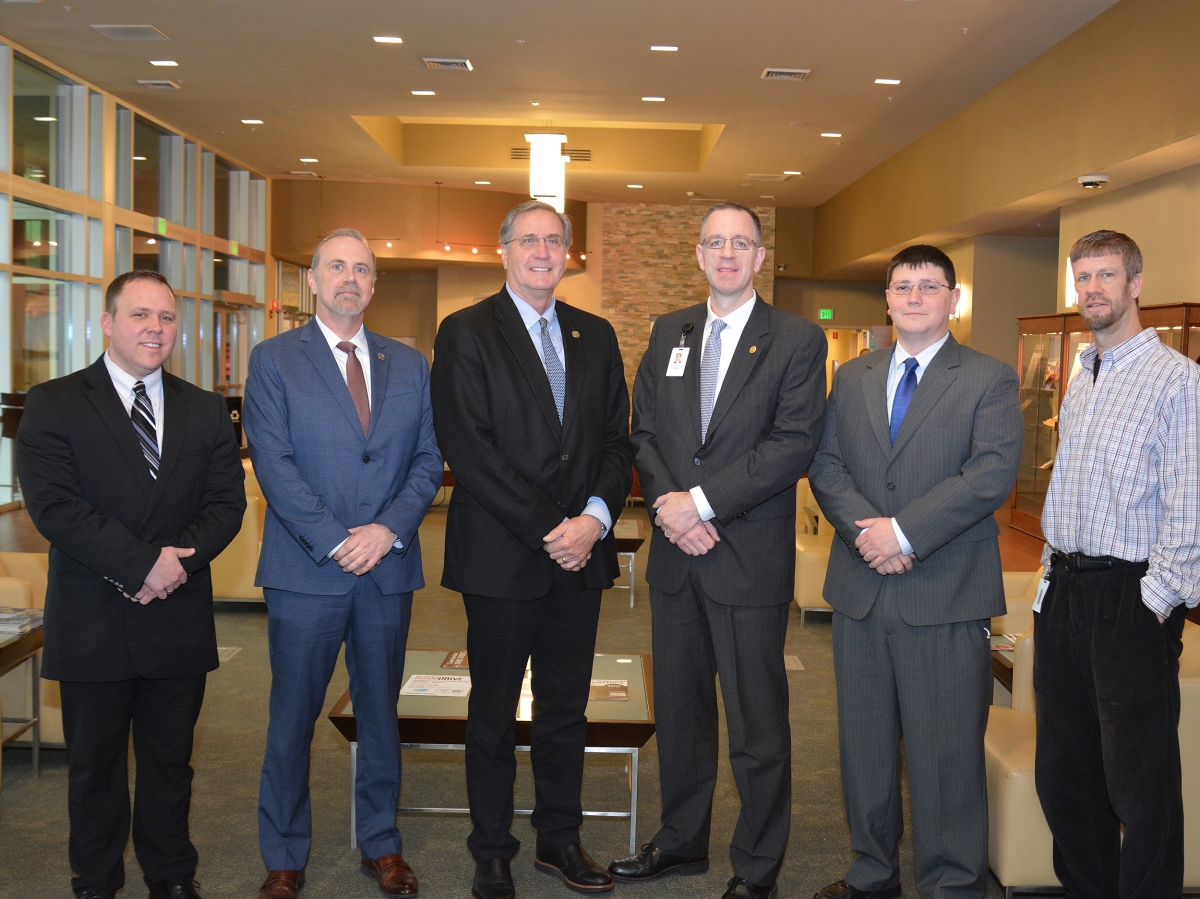 SCC cabinet members include, from left: William Brothers, Vice President for Financial & Administrative Services; Dr. Thom Brooks, Executive Vice President for Instruction & Student Services; Dr. Don Tomas, President; Scott Baker, Vice President for Information Technology; Johnathan Dean, Director of Institutional Research & Planning; and Tyler Norris Goode, Director of Public Relations.
The college leadership wants to take a moment to reassure everyone in the SCC family that we are closely monitoring the Coronavirus (COVID-19)  situation.
We stand ready to immediately implement any recommendations made by federal and/or state health officials. Until then, our facilities and housekeeping crews are expanding efforts to ensure all college locations are as clean and sanitary as possible. These measures include frequently disinfecting "touch points" and surfaces in common areas.
We recommend you visit the N.C. Department of Health and Human Services' webpage about COVID 19. The page is continuously updated and includes tips for protecting yourself.