As my title suggests, I am here to support your online endeavors at SCC. I do this my making sure that you, our distance learner, have the same tools and services that are available to all our traditional on-campus students.
Dennis Keough
Director of Distance Learning Student Success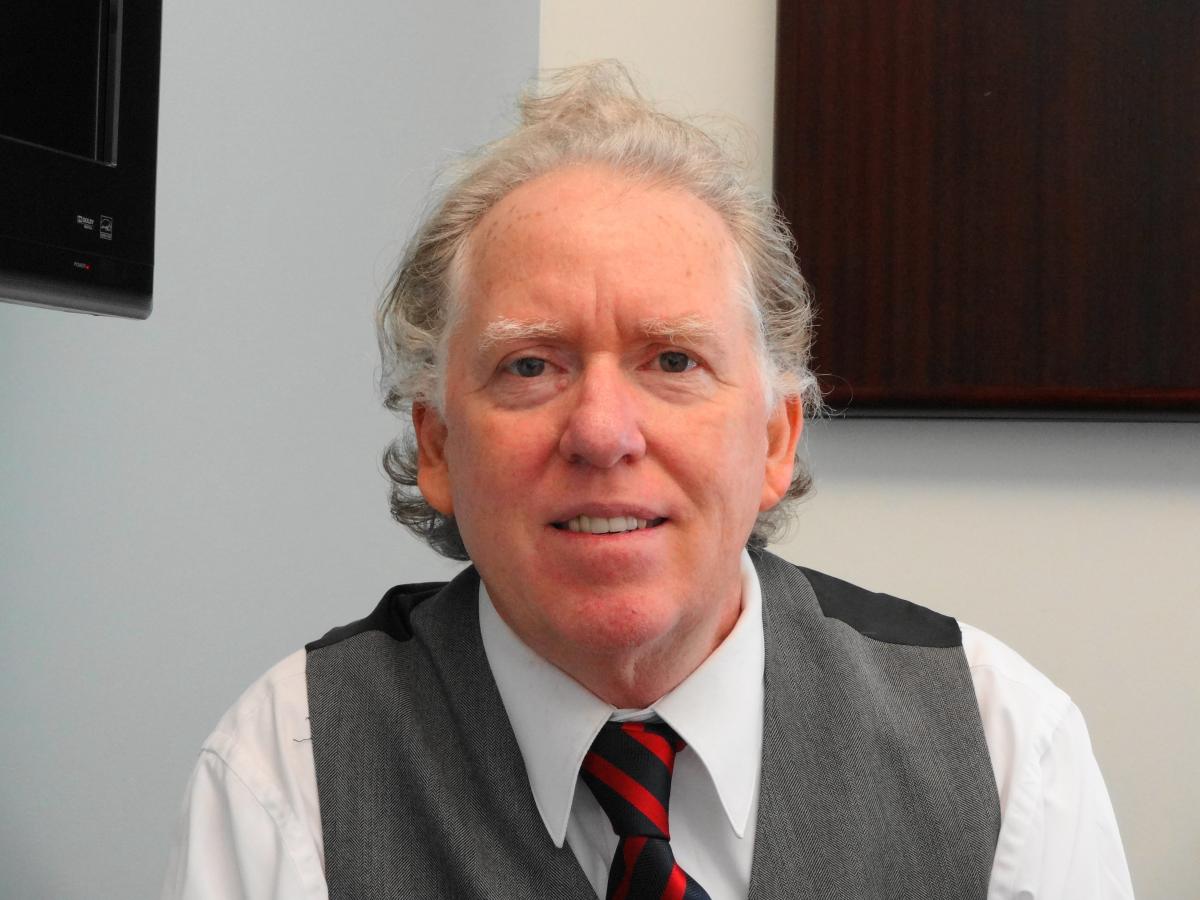 If you are experiencing difficulties of an academic nature, I can connect you with our Learning Assistance Center (LAC) where we can arrange tutoring for you. I can also help you generate an academic plan unique to you and designed with your circumstances in mind. If you have issues of a personal nature, I can connect you with our Student Services Office.
Simply because you may be a distance learner does not mean that you are any less important than our traditional on-campus students. I am here to provide you with the services any student should expect from their college and I look forward to supporting you as you work towards your goals in college and in life.
If you wish to apply to SCC, register for a class, or if you simply need to ask a question about a particular program of study please do not hesitate to contact me by email, calling, or stopping by my office.
Dennis Keough
dkeough[at]southwesterncc[dot]edu
Office phone: 828.339.4469
Office: Jackson Campus, Balsam Center, Rm. 340
Links to Helpful SCC Webpages for New and Returning Students:
Each academic year has planned activities for both new and returning students. Make sure you stay in-the-know by accessing and bookmarking the SCC calendar of events.
Academic Programs
Do you know the programs that SCC offers? Are you thinking of changing your major. Check this site out for SCC program offerings. We can help get your life moving in the right direction.
Site Map / Main Menu
Can't find a particular webpage at SCC? Try using the SCC sitemap
When you think you know what you want to take this semester, go to the Online Class Search Engine.
Make sure your class is available.
(Pssst!!! Class sections with a 'WC' section designation are courses that are fully online and can be completed without any physical attendance in class.)
How to Search for Class Sections?
What? Don't know how to use the search engine? Check out IT support for a tutorial on how to use the engine and other important IT stuff.
 
Where do I find my Grades, Transcripts and Schedule?
Click here for Grades, Transcripts and Schedules.
 
What Is My SCC User Name and Password?
Each and every new student is issued an SCC username and password that gives students access to all the SCC websites, including our Blackboard (Bb), SCC's Googlemail, and MySCC. You need to know what your username and password is to access all your stuff.
How do I officially withdraw from a class?
Click here to to withdraw from your distance learning course(s). 
 
NEW STUDENTS
 
Admission to SCC
 
If you are thinking of becoming a student at SCC there are a few things you'll need to do to get started. You'll need to complete an application, pay your fees, take a placement test and request transcripts from previous schools. These links will help you get going.
 

Admissions / Enrollment at SCC

Transcripts, Transfers and Earned Credits

New Student Orientation (mandatory for all new students)

All students are required to take an orientation to SCC. Many students prefer to come to SCC and do their orientation in-person. We do have an online option. Click the link above to get started.
 
Publications - - SCC Catalog and Student Handbook

Need to look something up? We have our student handbook and SCC catalog online.
 
 
 
 

RETURNING STUDENTS
 
Academic Support
 
IT Student Help Desk
Some students have questions about technology at SCC and what technical requirements are necessary for success.
 
Student Support Services
The Student Support Services program at Southwestern Community College is committed to the empowerment of its participants to achieve success through:

Accessible and effective services

Supportive and caring staff

Quality advising and teaching

Responsive counseling, and

Student advocacy

Tutor Program
The Tutor Program at Southwestern Community College is an academic support system designed to help curriculum students achieve success by providing high quality tutorial assistance to meet their academic needs.

SMARTHINKING
SCC offers, free of charge, online tutoring. Access and use it by clicking on the "Smarthinking" link in any of your Blackboard courses. Each student is given 240 minutes per semester for online assistance in any of the following subjects: writing, reading, mathematics science, business, English as a Second Language, Spanish, and computers and technology. Our library of resources are available as well and don't use minutes. 

Library 
The Holt Library offers access to resources to a wide variety of journals and reference materials via NC-Live an online library service offering full text online journals.
 
Bookstore 
SCC's bookstore offers distance students books sent via US mail. Don't let distance keep you from getting your textbooks.
 
Blackboard at SCC
Blackboard is the software platform where you will take your online courses. We offer online training if you've never used Bb before.
 

Student Life
Opportunities to participate in student life is open to all students. If there is any club or activity that you are interested in, please let me know and I will help you get involved. Review the links below for some activities you may be interested in.