Important Dates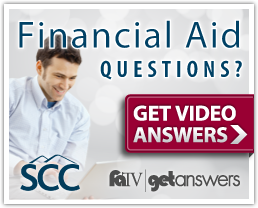 Oct. 1 - The 2019-2020 FAFSA became available on October 1, 2018. If you will be in college for Fall 2019, please be sure you have filed your FAFSA.  SCC's Priority FAFSA deadline is May 1.  The 2019-2020 FAFSA is based off student's and parent's 2017 income. Need help filing your FAFSA? Contact the SCC Financial Aid Office at 828.339.4438 to discuss how we can assist you.
Important Dates for Spring 2019:
Feb. 1- Students can begin submitting their applications for the 2019-2020 SCC Foundation scholarships via their mySCC.  These scholarships are for students who will be attending SCC during the Fall 2019 term.  Deadline for submissions is April 26, 2019. 
Feb. 19- Checks will be mailed to students with funds remaining from their grants, scholarships or student loans, after all charges have been deducted.  Subsequent refund checks will be mailed out on March 18 and April 15.
April 4- This is the last day for students to withdraw from classes.  Please consult with the Financial Aid Office before withdrawing, so we can advise you on how it will affect your Satisfactory Academic Progress (SAP).  Remember, if you have stopped attending classes, your instructor may have already withdrawn you.