Radiography, AAS
The Radiography curriculum prepares the graduate to be a radiographer, a skilled health care professional who uses radiation to produce images of the human body.
Course work includes clinical rotations to area health care facilities, radiographic exposure, image processing, radiographic procedures, physics, pathology, patient care and management, radiation protection, quality assurance, anatomy and physiology, and radiobiology.
Graduates of accredited programs are eligible to apply to take the American Registry of Radiologic Technologists' national examination for certification and registration as medical radiographers. Graduates may be employed in hospitals, clinics, physicians' offices, medical laboratories, government agencies, and industry.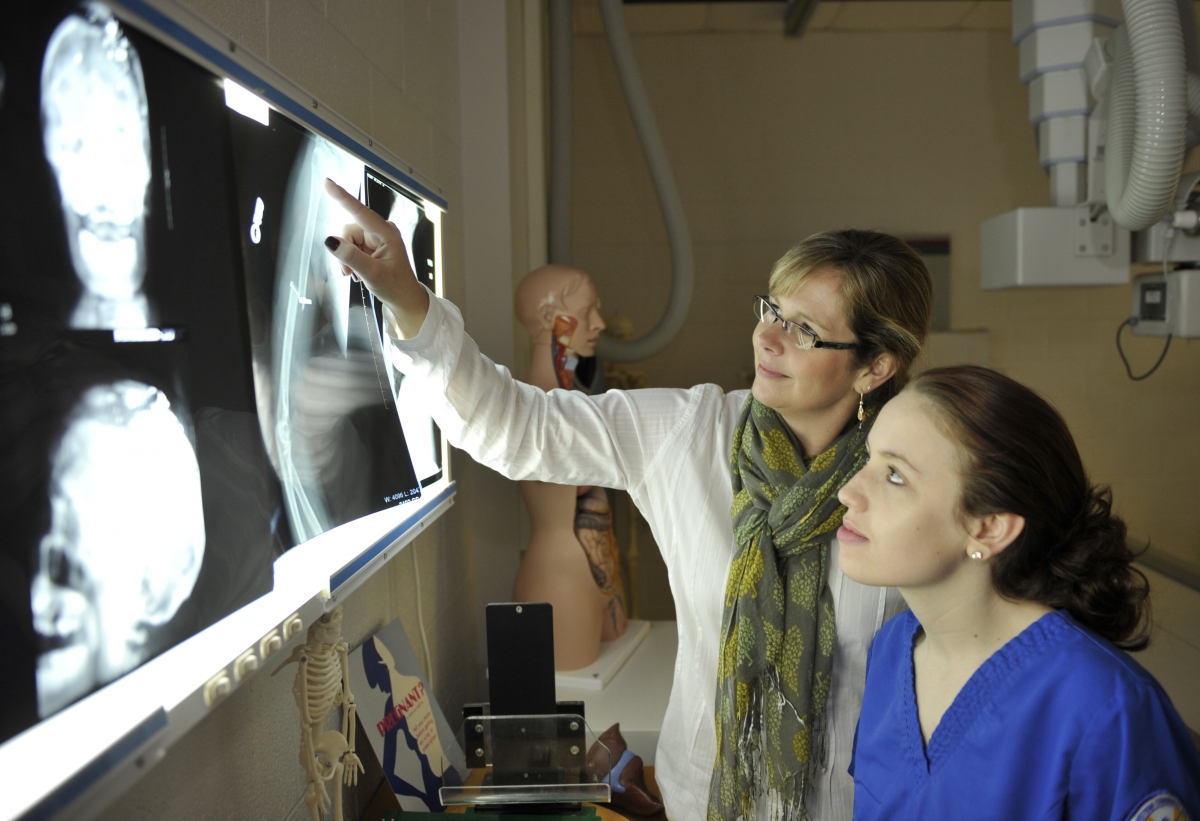 The SCC radiography program is accredited by the Joint Review Committee on Education in Radiologic Technology (JRCERT).  Accreditation of an educational program provides students, as graduates, assurance that the educational program will provide them with the requisite knowledge, skills, and values to competently perform the range of professional responsibilities expected by potential employers nationwide. It also assures they will be eligible for licensure in each of the 50 states. By requiring programs to teach the entire curriculum developed by the professional society, the American Society of Radiologic Technology, it also assures students they will have the foundation knowledge to continue to develop as professionals in the various fields of the radiation sciences.  For more information, contact JRCERT at:
Joint Review Committee on Education in Radiologic Technology
20 North Wacker Drive, Suite 2850
Chicago, IL  60606-3182
312.704.5300
mail[at]jrcert[dot]org
or visit 
www.JRCERT.org
.
Radiography, AAS - Program of Study - Course Information & Admissions Criteria