Beginners' home brewing class to start Aug. 5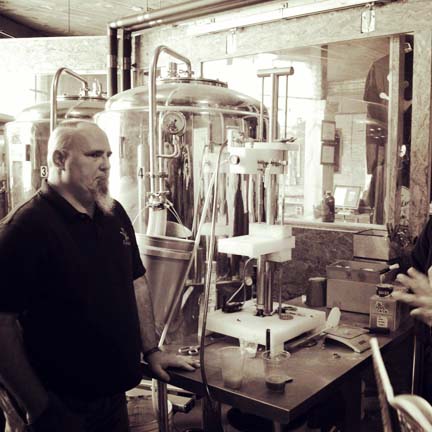 Clark Williams of Frog Level Brewing will teach a home brewing class for beginners starting Aug. 5 at Southwestern Community College.
The final product from Southwestern Community College's first home brewing class turned out so good that professional brewer Clark Williams took bottles from each batch home and shared them with his wife.
The class itself went so well that Mr. Williams agreed to serve as the instructor for another. The next set of beginners' classes starts on Aug. 5 and runs from 5:30-7:30 p.m. each Tuesday through Aug. 26.
"I was very pleased with the beer from that first class," said Williams, a Haywood County resident who owns and operates Frog Level Brewing in Waynesville. "We made three batches of a pale ale, each with different ingredients. The carbonation was great, and the beers were all really good.
"I had a blast teaching other people how to brew, and I think they were a little surprised that it's not as hard as it seems," Williams added. "Once you start learning the process, there aren't a lot of hugely scientific equations involved."
This time around, Williams plans to help students brew three different types of beers, including a Mexican-style cerveza and a dark beer. Class members will help determine the third type of beer they'll brew.
Cost for enrollment in the new class will be $99.
For more information or to enroll, call 828.339.4426 or
ldowns[at]southwesterncc[dot]edu
.