Dillsboro couple to serve as panelists in upcoming business plan competition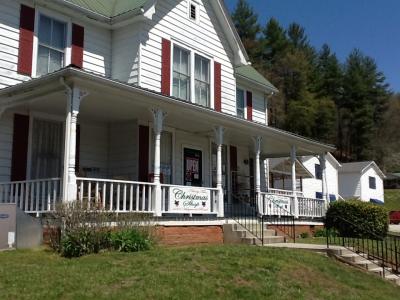 Mike and Lisa Potts (below) have owned Nancy Tut's Christmas Shop in Dillsboro since 1995. The Potts are co-presidents of the Dillsboro Merchants Association.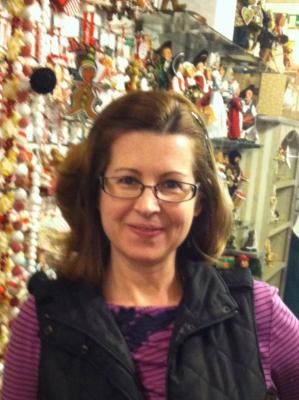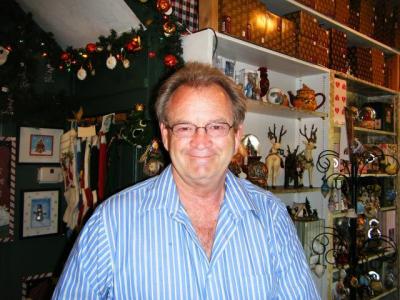 Since taking over Nancy Tut's Christmas Shop nearly 20 years ago, Mike and Lisa Potts have figured out how to thrive as small business owners. In hindsight, though, they sure wish the learning curve hadn't been quite so steep.
"When we bought the shop, we jumped in headfirst and didn't really know what we were doing," Lisa Potts said recently. "We love so much having a business in Dillsboro, and we have no regrets. But some knowledge about running a small business would have been super-useful at the start."
The opportunity to help aspiring entrepreneurs avoid some of the obstacles they faced when starting out is why the Potts have agreed to serve as panelists for an upcoming business plan competition, which will award a $5,000 grand prize. The competition is hosted by the Dillsboro/WCU Partnership Committee and Southwestern Community College.
Applicants will complete a comprehensive business plan with the help of a series of free seminars from SCC's Small Business Center at the college's Macon Campus – as well as guidance from mentors like the Potts. Deadline for applications is Jan. 13, the same day as the first seminar entitled: "Am I Entrepreneurial Material?"
The Potts have proven they are, but only after working through a variety of trials.
"When we started out in the 1990s, people were buying left and right," Lisa Potts said. "Now, though, we have to be on top of our game. One of the main challenges we faced was learning how to balance everything. Dillsboro is very seasonal. It's feast or famine. We had to learn how to budget for the months when there's very little business. It took me years to learn when to let merchandise in … and when not to."
Tiffany Henry, director of SCC's Small Business Center, said guidance from existing business owners like the Potts will give competition participants an enormous advantage as they prepare to launch their own small businesses.
"You can't put a price tag on how much it helps to have someone pointing you in the right direction," Henry said. "Mentors like the Potts can save you so much time and trouble by helping you avoid pitfalls they had to work through. We're so grateful that Mike and Lisa are going to be a part of this effort."
For more information about eligibility, guidelines and to apply, contact Tiffany Henry (828.339.4211 or
t_henry[at]southwesterncc[dot]edu
) or Tommy Dennison at 828.227.3459.
Training Opportunities & Time Line
To register, contact Tiffany Henry at 339-4211,
https://www.ncsbc.net/center.aspx?center=75490
, or
t_henry[at]southwesterncc[dot]edu
. All training opportunities will be held from 5:30-8:30 p.m. at the SCC Macon Campus, Room 215.
Jan. 13:
Applications Deadline
Jan. 13:
NC REAL Session #1 "Am I Entrepreneurial Material"
Jan. 20:
NC REAL Session #2 "Business Plan Development and Zero In on Your Market"
Jan. 27:
NC REAL Session #3 "Business Simulation"
Feb. 3:
Application Deadline                      
Feb. 10:
NC REAL Session #4 "Marketing Mix"   
Feb. 17:
NC REAL Session #5 "Business Analysis & Operation"
Feb. 24:
NC REAL Session #6 "Financials for Small Business"
March 10:
NC REAL Session #7 "Taxes & Bookkeeping Basics in Small Business"
March 17:
NC REAL Session #8 "Business Plan Presentations"
March 24:
Deadline for ALL Business Plan entries
Week of March 17:
Business Plans will be reviewed
Week of April 7:
Finalists will present their plan and winner will be announced