Ducks on the Tuck virtual race on May 17 helps students like Katlin Moss succeed
By: Kaitlyn Carver-Cochran

Katlin Moss will soon be cooking up the career of her dreams.

Moss, 19-year-old Highlands native, will be graduating from SCC in May with her Associate of Arts degree. She plans on returning to SCC in the fall to start a new venture in the Culinary Arts program.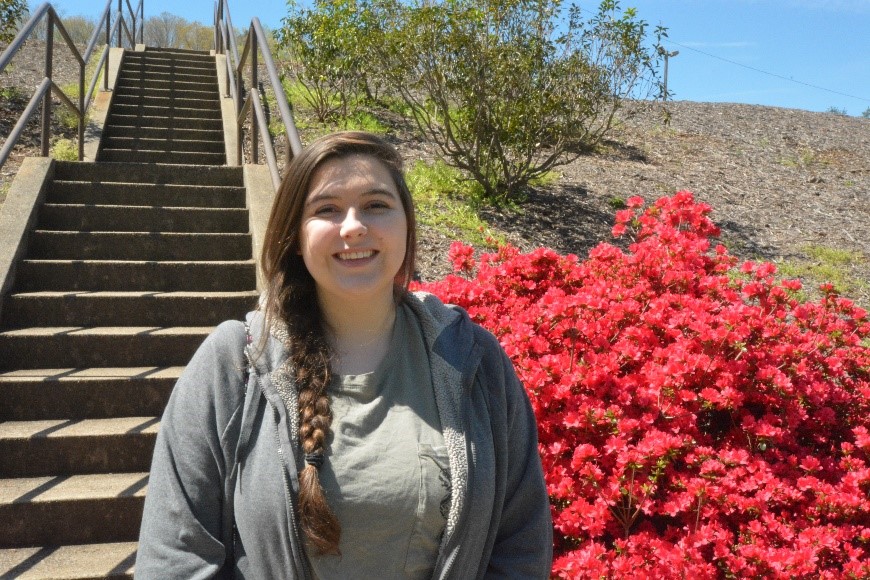 Katlin Moss is graduating from SCC debt-free thanks to the New Century Scholars program. New Century Scholars is made possible by fundraisers like Ducks on the Tuck. The virtual race day for Ducks on the Tuck is May 17.
  "My dream career is to one day own my very own bakery," said Moss "My grandma baked all the time. She made every single one of my birthday cakes, and I realized that I wanted to do that too. She was a big inspiration to me growing up."
  New Century Scholars is solely funded each year by private donations and fundraisers like the "Ducks on the Tuck" virtual race, which is May 17. More than 30 prizes will be available this year including the grand prize of a flat screen television, donated by Custom Sound & Security of Franklin.
  Moss will be graduating this spring debt-free thanks to the New Century Scholar program; a program that provides college preparation skills and last-dollar tuition assistance to selected students in Jackson, Macon and Swain counties.
  Moss is one of nearly 2,400 students that New Century Scholars has served since its beginning in 1995.
  "New Century Scholars has meant a lot for our family," said Debbie Moss, Katlin's mother. "With two children in college and another child in high school, it has helped relieve a financial burden and made us more flexible with helping our other children."
  The county that raises the most money by that day will be awarded the "Ducks on the Tuck" trophy, won by Macon County Schools in 2018.
  Tickets for the Ducks on the Tuck event are on sale now for $5 each or in "Quack Packs" of $25 for six tickets. Tickets are available from any New Century Scholar like Moss.
  In the weeks leading up to race day, each county's progress will be updated at
www.southwesterncc.edu/ducksonthetuck
.
  For more information about Ducks on the Tuck or New Century Scholars, contact Freya Kinner at 828.339.4477 or
f_kinner[at]southwesterncc[dot]edu
.