New CT/MRI program targets imaging professionals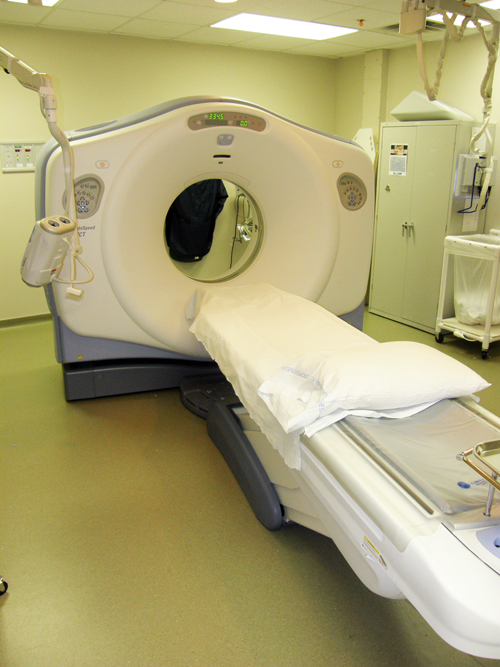 Students in new CT/MRI program will train on this equipment at MedWest Harris.
Almost everyone in the modern workforce would welcome an opportunity for career advancement and increased income.
If you're a registered radiologic technologist, radiation therapist or nuclear medicine technologist, Southwestern has added a new program designed to help you accomplish both.
SCC will launch its CT/MRI (Computed Tomography and Magnetic Resonance Imaging Technology) program this fall, allowing students with the necessary credentials to earn a certificate in either modality after they complete seven hours of coursework and 15 hours in a clinical environment.
"A lot of healthcare facilities want people who are cross trained in more than one modality," said Meg Petty, coordinator of SCC's Radiography and CT/MRI programs. "By getting a certificate in CT or MRI, professionals can make themselves more marketable. A lot of entry-level positions in our field are for weekends and evenings, which is when there are a lot of emergency room visits. So employers are looking for graduates who are capable of doing both CT and X-Rays."
Students accepted to the program will do their coursework at SCC's Jackson Campus, and they'll learn on equipment at MedWest Harris in Sylva.
For more information, contact Petty at 
mpetty[at]southwesterncc[dot]edu
 or 828.339.4320.