SCC, Venture Local Franklin and partners organize Sept. 5 'cash mob' for Sylva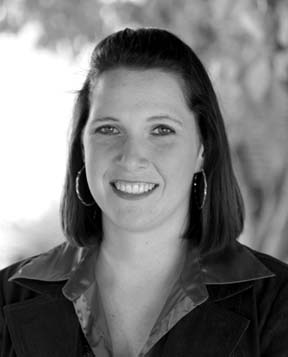 Tiffany Henry, director of SCC's Small Business Center, is working with Venture Local Franklin to organize a cash mob on Sept. 5 in support of downtown Sylva businesses.
 After hearing news of the Aug. 16 fire on Sylva's Main Street, Venture Local Franklin - a community grass-roots organization located in Macon County - made a commitment to help Sylva merchants by organizing a "cash mob" to show support of Sylva's businesses on Sept. 5.
A cash mob is a group of individuals committed to shopping at local businesses all at once in a unified mob, pledging a small amount of cash ($20 per person in VLF's case) and shopping locally.
"Small businesses are the foundation of any community," said Tiffany Henry, director of SCC's Small Business Center, who is helping coordinate the event. "They employ local people, they give back to the local economy, they are our friends, our family, our neighbors. When faced with trials and tribulations, like any family, a community must band together to survive. That is exactly what is scheduled to happen on Friday, Sept. 5 on Sylva's Main Street."
Henry said cash mobs can help out small local businesses who are in trouble - whether due to a temporary financial hardship or loss of revenue due to competition from other stores. New businesses can also benefit from the exposure.
Those wanting to participate, or "mobsters," will meet at the bottom steps of the old Jackson County Courthouse at 5:30 p.m. before the mob will ascend on Main Street, cash in hand. 
"Venture Local Franklin's 'Cash Mob Franklin!' has proven success as the leading shop local initiative in the Franklin area," said Matt Bateman with VLF. "We are pumped to bring this same success to the downtown Sylva business community. A bigger picture initiative of VLF has been to connect the Franklin & Sylva communities in some way. We hope that 'Cash Mob Sylva!' can be the start of that connection."  
In addition to the cash mob, Henry's been encouraging Jackson County residents and businesses to commit to dining at downtown Sylva restaurants once a week for the next few weeks.
The Jackson County Chamber of Commerce and Visitor Center, SCC's Small Business Center and Western Carolina University have all teamed up with Venture Local Franklin to encourage shoppers to participate and show local merchants that even in a time of crisis, they are appreciated and supported. 
For more information about VLF or cash mobs, visit 
www.facebook.com/venturelocalfranklin