Upcoming free SCC seminars to cover small business law, financing and marketing
In order to help existing and aspiring small business owners, Southwestern Community College is offering a variety of free seminars in early September.
"We're scheduling these at different times and locations in order to accommodate as many peoples' schedules as possible," said Tiffany Henry, director of SCC's Small Business Center.
The first seminar scheduled for 5:30-8:30 p.m. on Sept. 2 at Southwestern's Jackson Campus is entitled "Choosing a Legal Structure" and will explain the differences between -  as well as the advantages and disadvantages of – sole proprietorship, partnership, S&C Corporation and Limited Liability Company.
Tonya Snider will teach the course, which will also be offered from 9 a.m.-noon on Sept. 4 at SCC's Macon Campus.
On Sept. 3, Ed Timberlake of The Support Center will serve as instructor of "How to Prepare for a Lender" from 11 a.m.-1 p.m. at SCC's Jackson Campus. This seminar will describe the information that banks look for in a solid funding proposal and how it's used.
Timberlake will discuss various lending options for established and new small business owners and also prepare you for questions you're likely to hear from lenders as well as offer suggestions for questions you should.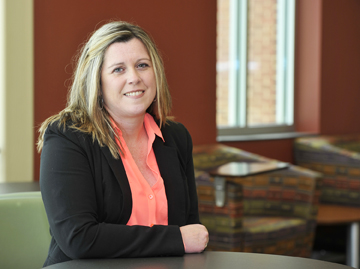 Tonya Snider will teach several of the upcoming seminars being offered through Southwestern Community College's Small Business Center.
Another seminar focused on "Marketing for Success" will be held from 5:30-8:30p.m. on Sept. 8 at SCC's Macon Campus. This program will emphasize the value of a marketing plan and the importance of marketing analysis in projecting sales.
For more information, to reserve your seat or to request one-on-one confidential counseling, call Henry at828.339.4211. You can also register at 
www.ncsbc.net
.