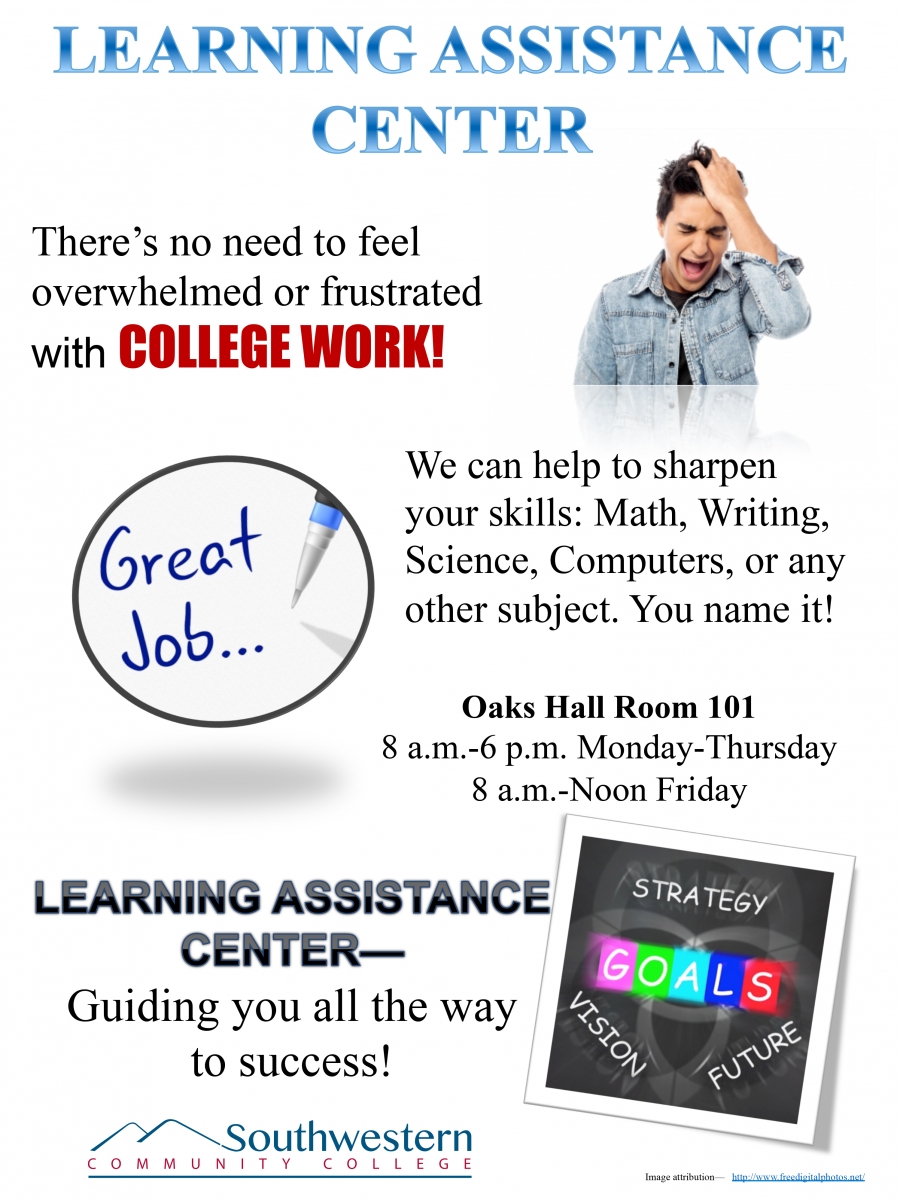 The Jackson LAC will close at 4 p.m. and the Macon LAC will close at 3 p.m. on Thursday, May 26, for the Memorial Day Holiday. Both LACs will reopen at 8 a.m. on Tuesday, May 31. 

The mission of the Learning Assistance Center is to foster the development of critical-thinking skills and positive attitudes that enable students to become lifelong learners. To accomplish our mission, we offer skills-based tutoring.
We offer one-on-one assistance. All of our staff members can assist you with general academic help such as test prep, research, basic math, Internet use, essay revision, textbook reading, computer issues, homework, etc., but each Learning Consultant also has a specialty area. We are all ready to help - just ask!
Need to write an essay? No worries, just bring your ideas and come on...we can help!
The LAC is closed during fall and spring breaks as well as between semesters and on holidays.
Creating Learning Opportunities
At the LAC we offer assistance in the following areas:
Writing, Editing and Documenting Papers
Accessing MySCC
Basic & Advanced Computer Problems
Studying, Taking Tests, Homework Assignments
Basic and Advanced Math
Sciences
Locations
Jackson Campus LAC, Located in Oaks Hall, Room 101 - Phone: 828.339.4325 or 800.447.4091 ext. 4325
Macon Campus LAC, Located in Cecil Groves Center, Room 230 - Phone 828.306.7028 or 800.447.4091. ext. 7028 
Need Our Help?