Family endows scholarship honoring College's founder, wife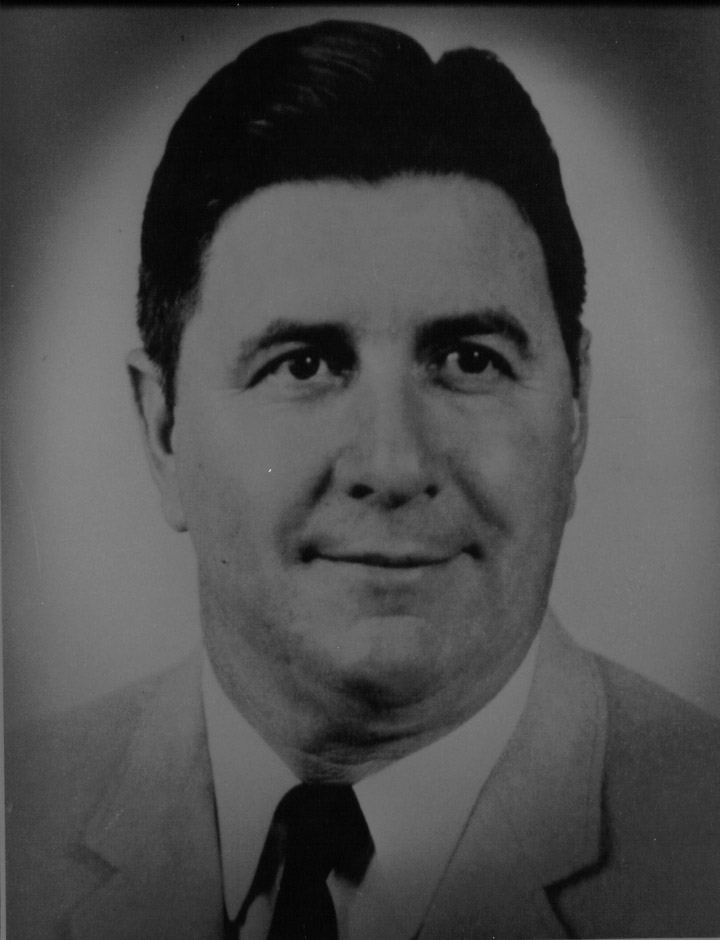 William B. Dillard
Without William B. Dillard, the institution known today as Southwestern Community College would not have been established 55 years ago.
Period.
Dillard saw the need, gained the necessary political support and donated money, resources and material for constructing the first building on what is now a bustling, vibrant community college on Webster Road. He even signed loans for students so they could take the training offered, and he served as a member of the college's initial advisory panel and later as founding chairman and member of the Board of Trustees for a combined 20 years.
Though Dillard passed away 37 years ago, his legacy of helping Southwestern's students remains alive - and continues to grow even today – through a scholarship that bears his name.
Awarded annually since 1982, the scholarship recently exceeded the $15,000 threshold for becoming endowed while simultaneously adding the name of Dillard's wife, Catherine, to the title.
Shortly after Mrs. Dillard passed away in May of this year, her children presented a check to the SCC Foundation that transformed the "William B. Dillard Scholarship" into the "William B. and Catherine H. Dillard Endowed Scholarship."
 "Southwestern was a big part of our family's life throughout my years growing up in Jackson County," recalled Catherine Collins, one of the Dillards' seven children. "My father poured so much of his time and resources into starting this college, and our mother was supportive every step of the way. We want to ensure their legacy of helping the people of this area remains strong for many years and decades to come, and that's why we've fully endowed this scholarship fund."
A Jackson County native, Mr. Dillard was named the county's "Man of the Year" in 1965 – just a few months after Southwestern opened its doors as the Jackson County Industrial Education Center (a satellite campus of Asheville-Buncombe Technical Institute.
Following Mr. Dillard's death in 1982, Mrs. Dillard accepted her husband's seat on Southwestern's Board of Trustees and served until 1995.
 "When you look back over the history of our college, students have always come first – and that started with William and Catherine Dillard," said Dr. Don Tomas, SCC's President since 2011. "More than 50 years ago, Mr. Dillard had the vision to see that an institution like this would be a tremendous benefit to the communities we serve.
"If you add up the Dillards' service to our college, they spent more than 31 years in leadership roles here," Dr. Tomas added. "I am thrilled that we can continue honoring this family's legacy year after year by making it possible for future students to attend our college through this endowed scholarship."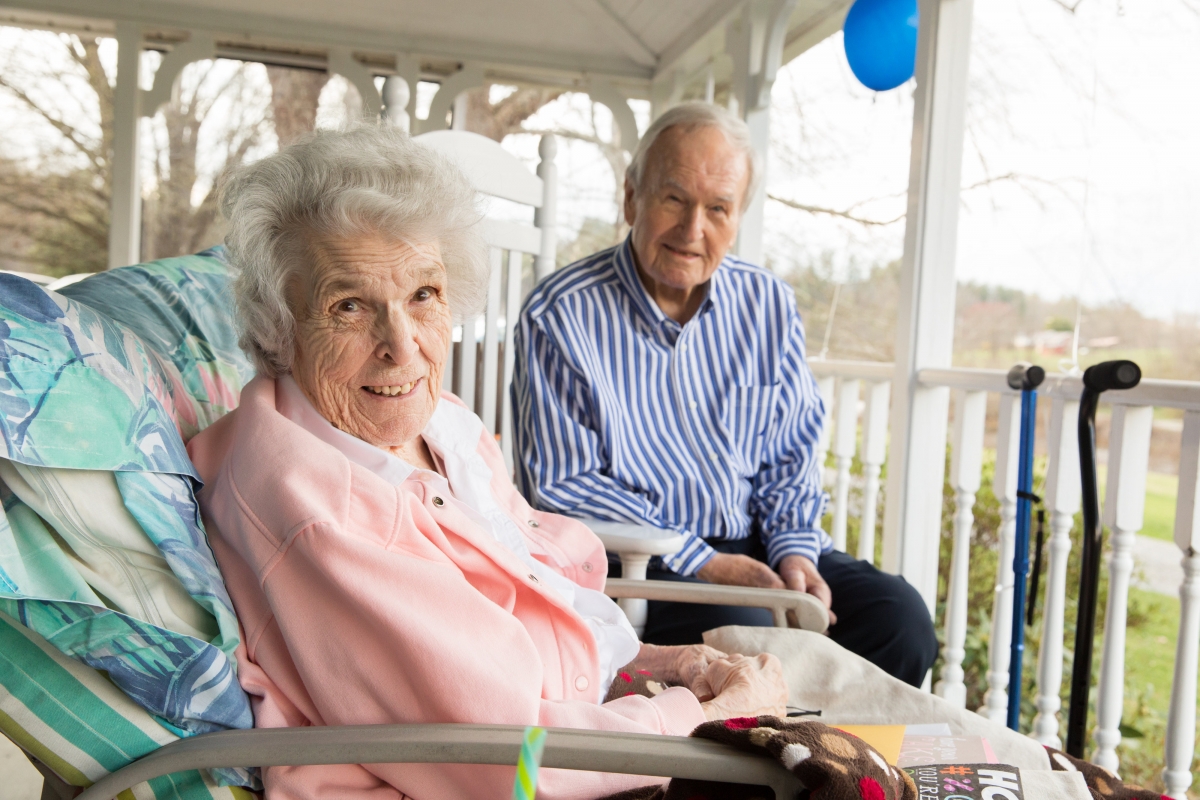 ABOVE: Catherine H. Dillard is shown here last year at her 95th birthday party with Founding SCC Trustee Paul Holt. BELOW: Joey DeHart was the first recipient of the William B. Dillard Scholarship through Southwestern's Foundation.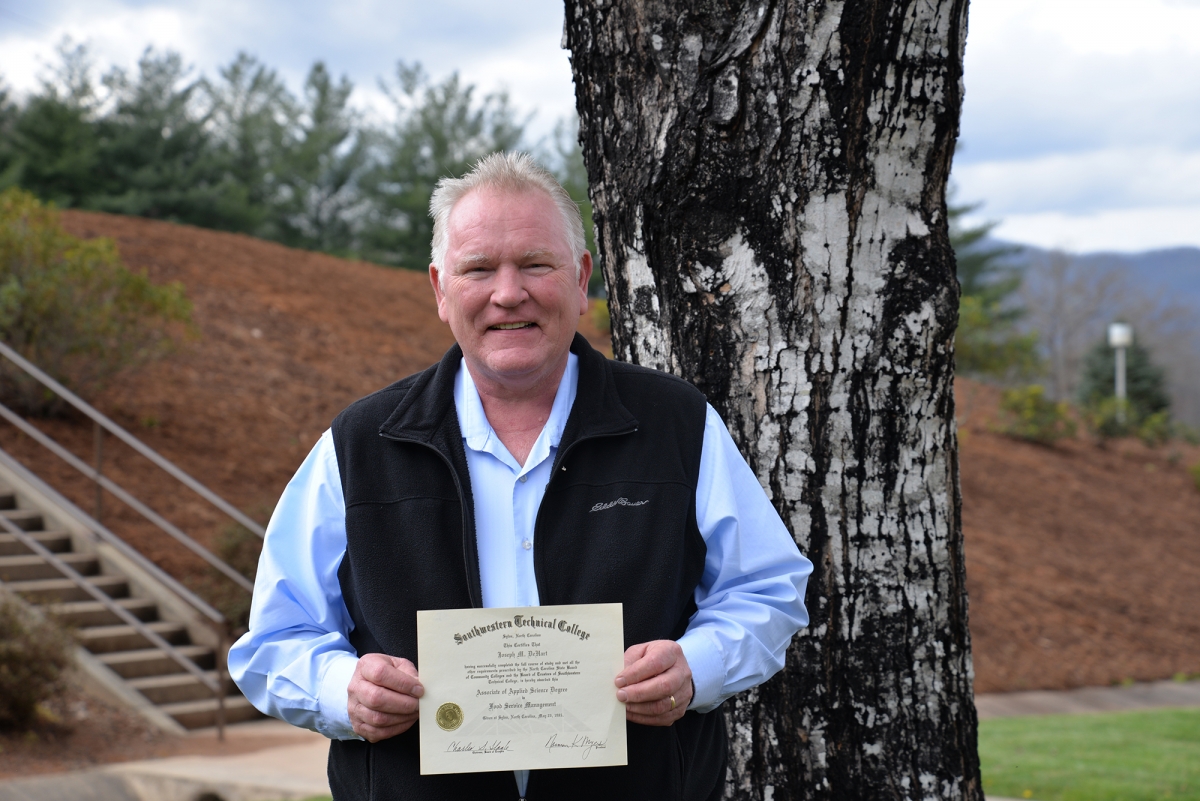 Joey DeHart – the first Dillard Scholarship recipient in 1983 – knows first-hand how helpful the financial assistance can be to a student at Southwestern.
"Southwestern helped me get out of my shell and gain so much confidence that I could be a leader," said DeHart, who grew up in Stecoah. "That scholarship was huge for me. It was around $500. It bought quite a few books and helped me out tremendously."
After graduating from SCC in 1985, DeHart moved to Atlanta and landed a job with Arby's. He climbed the corporate ladder there, becoming a training manager and later earning a spot working with the organization's special food products and new concepts.
He traveled overseas, opening new restaurants in Sydney, Australia. Later, he was instrumental in developing Arby's Market Fresh line of sandwiches.
"I never got to meet Mr. Dillard," DeHart said. "But I've heard a lot about him, so it's kind of like I did know him. I know about the empire he built. He sacrificed a lot for his family and for this community. He was a very hard-working man, and all of his kids turned out the same."
To learn more about endowed scholarships and other ways to support SCC students, contact Brett Woods, Director of the SCC Foundation, at 828.339.4241 or b_woods[at]southwesterncc[dot]edu.
For more information about SCC and the programs it offers, visit www.southwesterncc.edu, call 828.339.4000 or drop by your nearest SCC location.