Workshops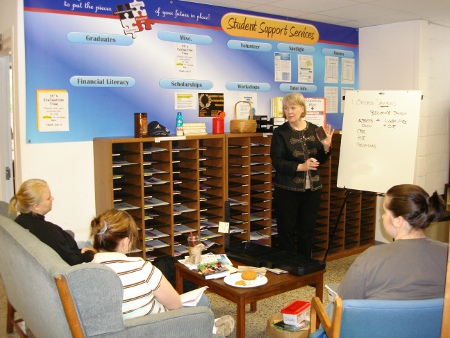 The SSS office offers a wide variety of financial literacy and scholarship workshops during the spring semester each year. Pick a time that fits your busy schedule and then join us to learn how to maximize scholarship dollars and plan a life that leads to financial stability.
During these workshops we will review the online scholarship application, research scholarship criteria, and discuss important deadlines and the required scholarship essay.
The financial literacy workshops will cover everything from creating a budget to growing a healthy savings account, managing credit cards and loan debt to preparing for health insurance, life insurance and making a down payment on your first home.

2016-17 Programs

February 21, 2017: Effective financial planning is key to your future. William Brothers, Dean of Career Technologies, will offer an information session on how to plan for financial success from 12:30 - 1:30 p.m. and then meet one-on-one with students who would like help creating a plan. Sign up for a 30-minute planning session to make the most of the money you will soon be earning.