Moodle Tip: Choosing Technology Tools for Instruction
 Moodle Tip of the Week 
Choosing Technology Tools for Instruction
 
? Question:   There are so many cool instructional technology tools that I'm hearing about - either via emails from SCC or from other organizations and conferences. How can I figure out what tool will really help me and my students?

√ Answer:   Please try our Rating Guide for Tech Tools! As you check out new technology options, we suggest you use this to help you consider all aspects of using the new tool before you commit.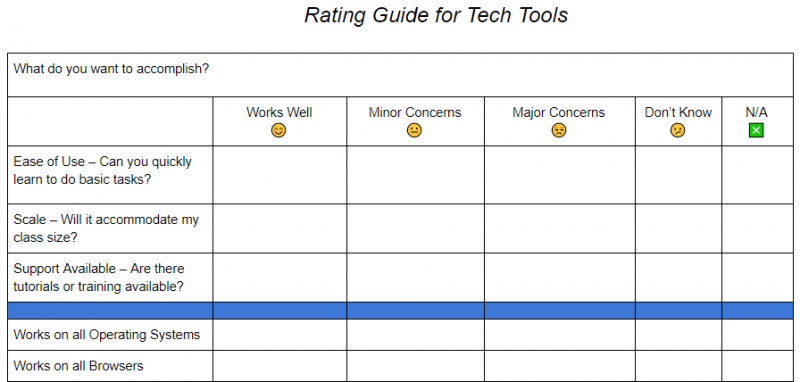 For the full Rating Guide for Tech Tools,
click here
. 
Questions? Submit a help desk ticket 
here
.