Moodle Tip: Helping Students Call In to Collaborate
 Moodle Tip of the Week 
Helping Students Call In to Collaborate
 
? Question:   My students sometimes have issues with their audio during our Collaborate sessions. What can I do to help them?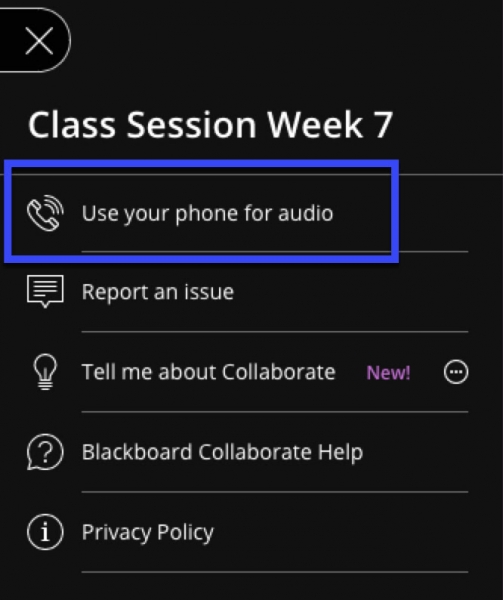 √ Answer
:   If students are having internet connectivity issues, it can be challenging for them to connect via audio in Collaborate. We suggest that students with this issue use their phone for audio while remaining connected to the session via their computer. The Use your phone for audio option provides students with a unique phone number so they can connect. This option is available directly within the Collaborate session and is easy to use!
To share information about this with students, please direct them to Step 5 of
this tutorial
.
Questions? Submit a help desk ticket 
here
.