Scholarship Supporters - Profiles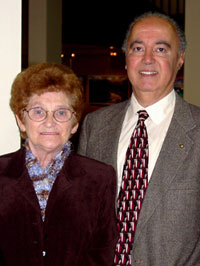 Dr. and Mrs. Naqui El-Bayadi


Dr. & Mrs. Naqui El-Bayadi Scholarship

Southwestern Community College's health science programs benefit from a scholarship endowment made by Dr. and Mrs. Nagui El-Bayadi. The late Dr. El-Bayadi, a retired surgeon with our local hospital, and his wife, Marion, established this scholarship to provide deserving students from Jackson, Macon and Swain counties financial assistance with their education.
"Dr. El-Bayadi was a physician in this community from 1969-2001, and he served on SCC's Foundation Board from 2002-2005. Through his generosity and commitment to his community, students in health care programs at Southwestern will have an opportunity to receive financial assistance," said Mary Otto Selzer, director of the SCC Foundation.

SCC offers 13 degrees in the health science fields, including nursing, radiography, medical laboratory technology and respiratory therapy, among others.



 
---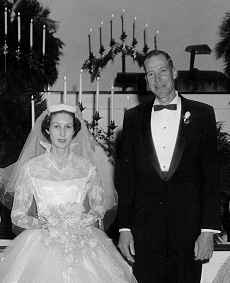 William & Frances Groves
William Lenson & Frances Raleigh (Rose) Groves Scholarship

William Lenson Groves was born in 1918 in the small farming community of Rocky, Okla. The son of Stuart "Jack" and Sena Van Stanten Groves, William grew up during some of the worst times in American history: the Great Depression, drought conditions (the Dust Bowl) and World War II. After high school, he went to college in Weatherford, Okla., until the start of World War II. Like most young men at the time, he signed up for military service in the air force. He was a crew chief for the B-24s, and later the B-27s and B-29s, flying out of India, Burma and China.

After the war, William continued his education and earned two college degrees: One from Southwestern Oklahoma State in Weatherford, Okla., and the other from La Tourneau College in Longview, Texas. After finishing his education, William taught in the Pampa, Texas, public schools for 29 years before retiring to operate his family's farm in Okla.

During the war years, he corresponded with a young lady (Frances Raleigh Rose) of Spindale, N.C. After several years of corresponding, they were married. She relocated to Pampa, where William was teaching.

After the death of Frances (b. 2/14/1920; d. 4/10/1987), a North Carolina native, William asked his cousin - Dr. Cecil Groves, then the president of Southwestern Community College, what he might do with the home they owned in Spindale in order to help students and their families. William believed that the experiences and accomplishments in his own life were, for him, an affirmation that education makes a positive difference in lives of people. With the help and counsel of Dr. Groves, William (b. 12/17/1918; d. 12/18/2007) conveyed to SCC the proceeds from the sale of his home for scholarships to help students. The scholarship was given in honor of Frances.

In summarizing the gift, Dr. Groves said: "William was a generous and loving person known for his sincere kindness and humility. He always looked for the good in everyone, especially valuing the contributions of those who labored in the fields and factories to make life better for themselves and others."
---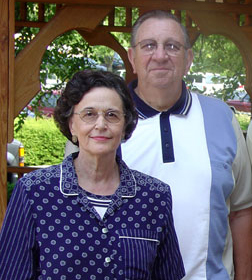 Robert & Freida Hooper
Robert and Freida Hooper Scholarship 

The Robert and Freida Hooper endowed scholarship is open to students enrolled in SCC's radiography and medical sonography programs.

Southwestern's radiography program prepares graduates to work in diagnostic x-ray departments or continue to specialty areas like MRI (Magnetic Resonance Imaging), nuclear medicine, sonography, mammography, CT (Computed Tomography) and radiation therapy.

Radiography graduates, who will sit for the national registry administered by the American Registry of Radiologic Technologists, can also work toward a bachelor's degree in the field.

In the medical sonography program, students receive training that prepares them to work in clinics, hospitals, private practice physician offices and other medical settings that perform ultrasound examinations.

Sonography graduates are eligible to take national certification exams.

 
---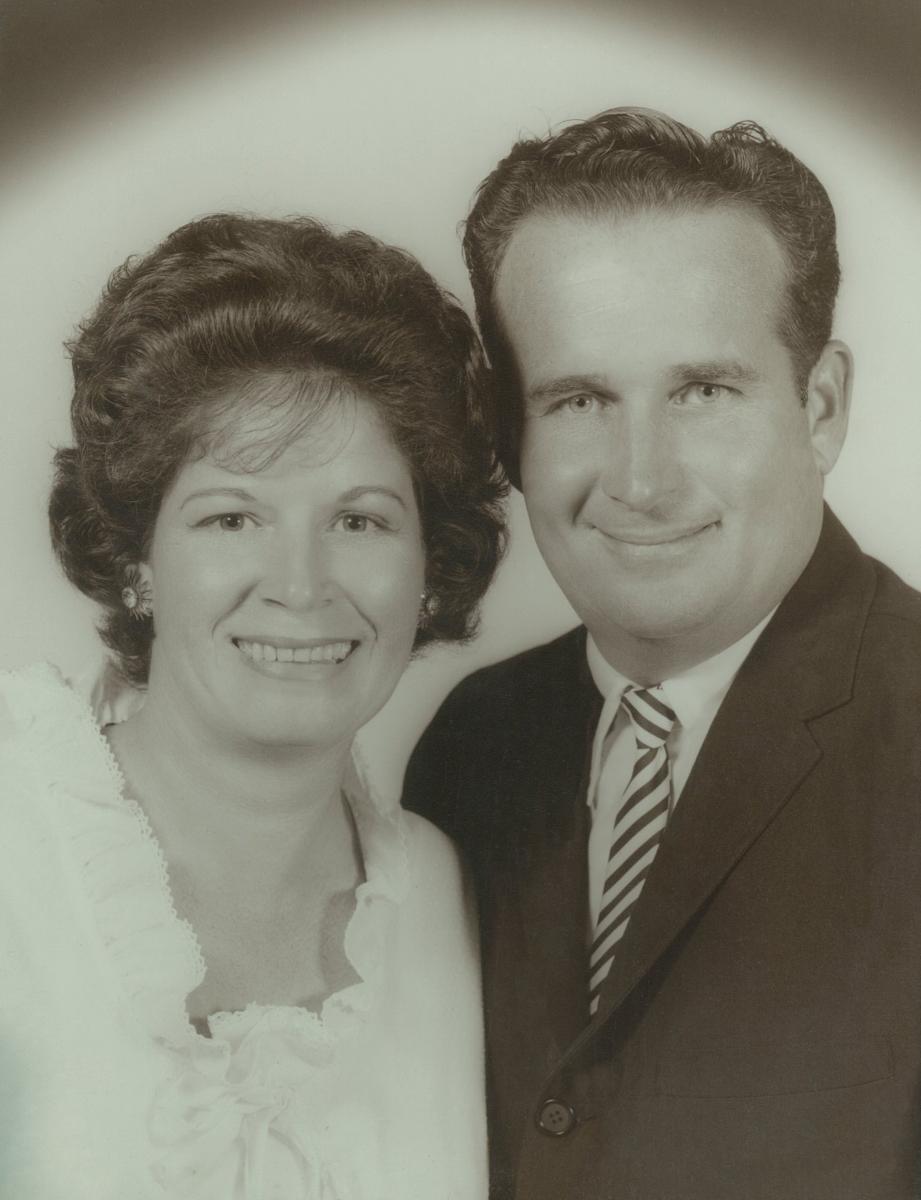 Alvin Norton and Virginia Kinkaid
Alvin Norton Kinkaid Memorial Scholarship
Throughout his five-decade career as a land developer and general contractor, Alvin Kinkaid could look at a mountain and immediately visualize its possibilities.
Up until his death last year at the age of 79, he literally helped change Jackson County's landscape by discovering ideal construction sites that preserved the mountains' natural beauty.
To honor his memory, Mr. Kinkaid's wife, Virginia, has endowed a scholarship fund that will help students find their own potential in years to come.
The Alvin Norton Kinkaid memorial scholarship is awarded annually to a student in Southwestern Community College's Basic Law Enforcement Training program.
"With any piece of land, he had the ability to see what could be," Virginia Kinkaid recalled earlier this week. "One time he took me up to look at a piece of property, and the weeds were taller than I was. He said, 'This is going to be Horseshoe Cove. Can you see such and such?' And I'd say 'Alvin, all I see are a bunch of weeds.' But he always had the ability to see what could be."
Mrs. Kinkaid said the idea for memorializing her husband through an SCC scholarship arose during a phone conversation with a friend, Anita Hall.
Hall's husband, David, had served as a sheriff's deputy with the Kinkaids' son, Al Jr.
"I told Anita that I wanted to set up some kind of fund in Alvin's name, but I didn't know what to do," Mrs. Kinkaid recalled. "I was thinking forestry or the fire department because of the land connection. David was in the background, and he asked, 'Why not law enforcement?' Alvin supported law enforcement, and Al Jr. just retired after more than 30 years with the sheriff's department."
The suggestion immediately resonated with Mrs. Kinkaid, so she discussed it with her son then put in a call to Jackson County sheriff Jimmy Ashe.
Ashe put her in touch with representatives of the SCC Foundation, who helped her get the scholarship endowed.
 "We are thrilled that Mrs. Kinkaid chose this scholarship as a way to pay tribute to her husband's legacy," said Mary Otto Selzer, who oversees the SCC Foundation. "For years to come, students who might not otherwise be able to attend college will have the opportunity to realize their own potential thanks to the Kinkaid family's generosity."  
---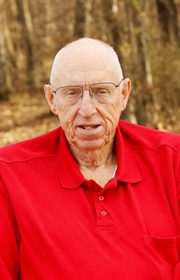 Dr. Charlie McConnell
Charlie McConnell Scholarship
Ask anyone who knew Charlie McConnell well, and they'll tell you he was all heart.
That's why the Sylva Rotary Club endowed a scholarship through the Southwestern Community College Foundation in memory of the former Jackson County superintendent, who devoted much of his post-retirement years to making a college education more accessible for high school students.
Specifically, he helped former SCC president Barry Russell establish the New Century Scholars program that has been providing last-dollar tuition assistance for deserving students from Jackson, Macon and Swain Counties to attend SCC.
"When he retired, he could have been content that he'd done a lot of great things in his career and just taken it easy – but he wasn't a guy to just sit down," said Kenny Nicholson, president of the Sylva Rotary Club and a longtime friend of McConnell's. "He would have been so pleased that we're helping children in his name."
The Sylva Rotary Club raised more than $15,000 through donations and fundraisers to endow the "Charlie McConnell Scholarship," which will be awarded for the first time this fall. McConnell was a past president of the Sylva Rotary Club.
"Charlie's legacy will live on every time a young person earns a college degree through New Century Scholars and this newly endowed scholarship," said Mary Otto Selzer, director of the SCC Foundation.
Ruth McConnell, Charlie's wife of 46 years, said: "The scholarship is quite a compliment to Charlie. It's really special to me, and our children (Greg McConnell, Jeff McConnell and Kristy Bullock) have taken a big interest in it too."
Nicholson, a longtime principal for Jackson County Schools, said he's known McConnell since their high school years when Nicholson attended Sylva-Webster and McConnell was at Cullowhee High.
Their friendship flourished through their time working together in the school system.
"One thing I really enjoyed about working with Charlie was the way his first thought on anything would always be about what he could do to help the kids," said Nicholson, a longtime educator and former principal for Jackson County Schools. "Don't get me wrong; he was also very concerned about the well-being of our teachers and staff. But he also knew that without the kids, none of us (teachers, administrators) would have been there."
---
Jim and Shirley Beasley Health Sciences Endowed Scholarship
Over the final days of Jim Beasley's life, family members took note of the kindness and caring shown by SCC students as they made their clinical rounds this past summer at Harris Regional Hospital.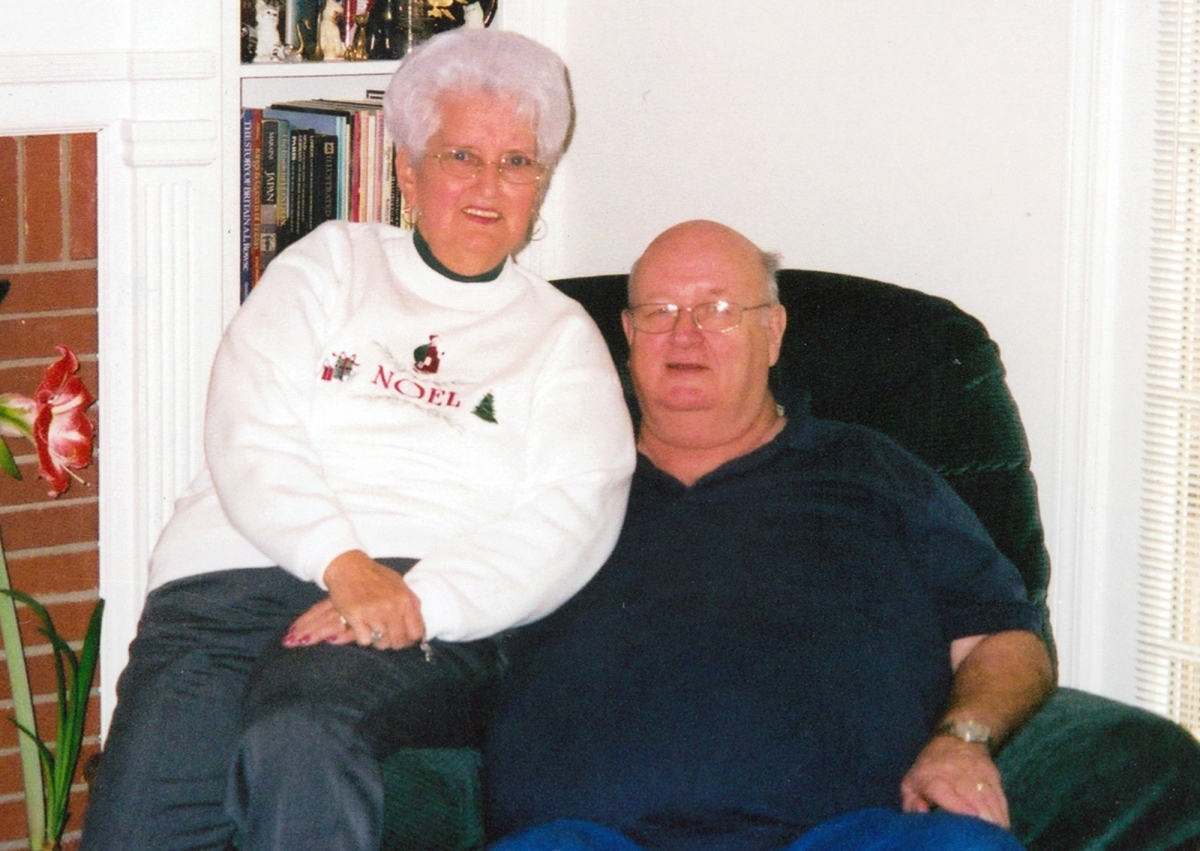 Jim and Shirley Beasley
"It seemed like every other person who came in his room was an SCC student," recalled Jenny Holland, Beasley's niece. "Whether it was for an X-ray, the ventilator, to draw blood or something else, the SCC students were so kind and so compassionate. Even if Uncle Jim wasn't conscious, they would gently pat him and talk to him. You could just see they cared."
To honor Jim and his wife Shirley – and to help future SCC health sciences students - the family has endowed the Jim and Shirley Beasley Health Sciences Endowed Scholarship Fund.
The principal will remain untouched in perpetuity while a portion of the earnings from the investment of the fund will be made available to support SCC health sciences students pursuing an associate or WNC RIBN (Regionally Increasing Baccalaureate Nurses) degree.
"We are pleased and very humbled that the family chose to honor Jim and Shirley Beasley in this way," said Dr. Don Tomas, president of SCC. "It's great to hear positive reports about how our health sciences students and graduates conduct themselves when they're in a clinical setting, and I know so much of the credit for that goes to our faculty and staff."
SCC currently has 14 health sciences programs and is in the process of planning a new health sciences building.
Once that building is completed, SCC will be able to accept more health sciences students than ever – so the new scholarship is particularly timely.
"Aunt Shirley and Uncle Jim helped a lot of people over the years," Holland said. "We feel good about helping people with a scholarship in their names. When we help students in SCC's health sciences programs, we feel like we're helping each other because at some point we'll all need help from medical professionals.
"Our family would like to thank everyone who donated to the scholarship in Uncle Jim's memory," Holland added.
---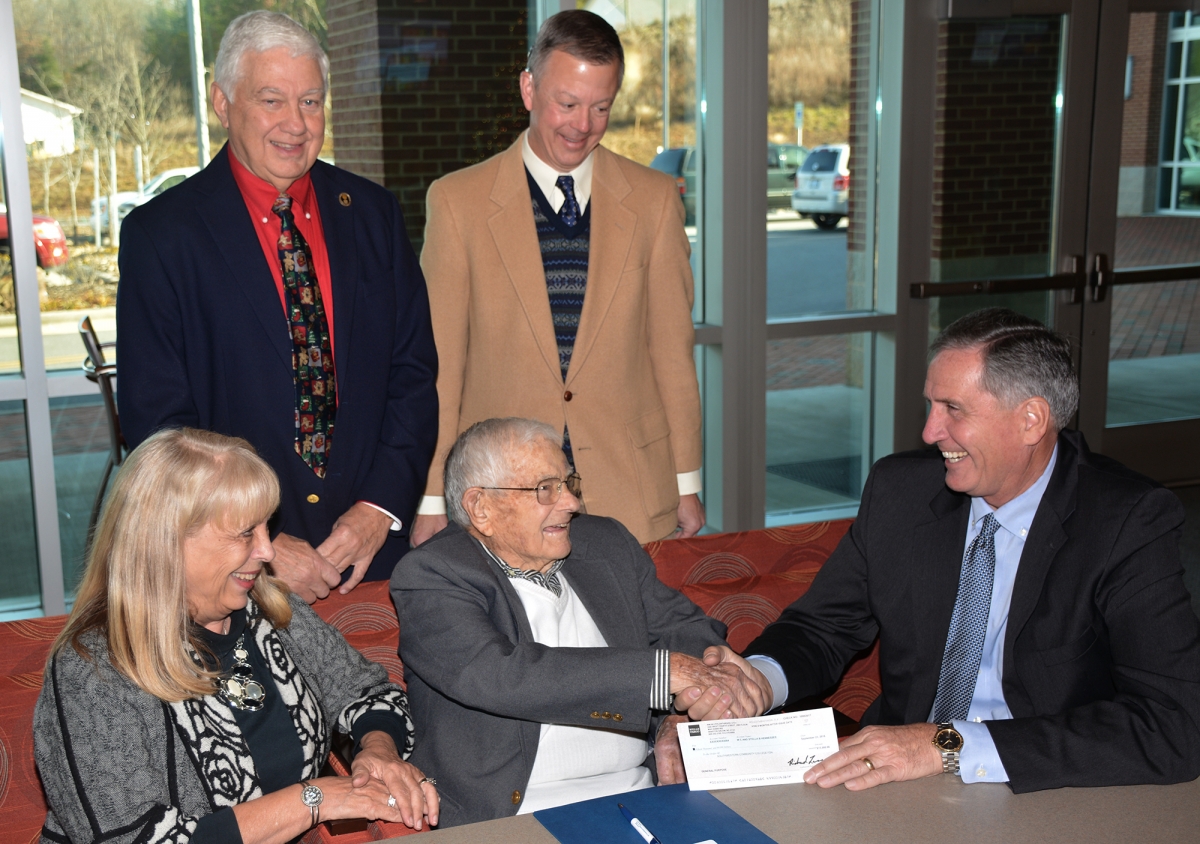 Carol (seated left) and Jack Hennessee (seated center)
W.C. and Stella Hennessee Endowed Scholarship
Continuing a long tradition of supporting healthcare in Jackson County, Jack and Carol Hennessee recently endowed a $15,000 scholarship at Southwestern Community College on behalf of the W.C. and Stella Hennessee Foundation.
The Hennessees made the donation in December of 2016 to the SCC Foundation, which will administer the scholarship.
"I've known Jack and Carol for several years, and I know their desire to help people is genuine," said Dr. Don Tomas, president of SCC. "We're pleased they've decided to endow this scholarship through the SCC Foundation. Their gift will benefit our students for years to come."
The principal of the donation will remain untouched in perpetuity while a portion of the earnings from the investment will be made available to support health sciences students at SCC.
SCC currently has 14 health sciences programs and is in the process of planning a new health sciences building that will allow the college to accept more health sciences students than ever.
Over the years, the Hennessee foundation donated more than $1 million to Harris Regional Hospital. The Hennessee foundation can only donate to non-profits, so the hospital was no longer an option for gifts after it became a for-profit institution.
Through SCC's non-profit foundation, the Hennessees are still able to impact healthcare in the region.
"Jack and I want to help the students of Jackson County to have a brighter future," Carol Hennessee said. "The goal of our foundation is to benefit the communities and people of Jackson County. When you support health sciences students at SCC, the long-term result is that we all benefit because these are the people who will take care of us at the doctor's office and the hospital."  
---
Catch the Spirit of Appalachia Endowed Scholarship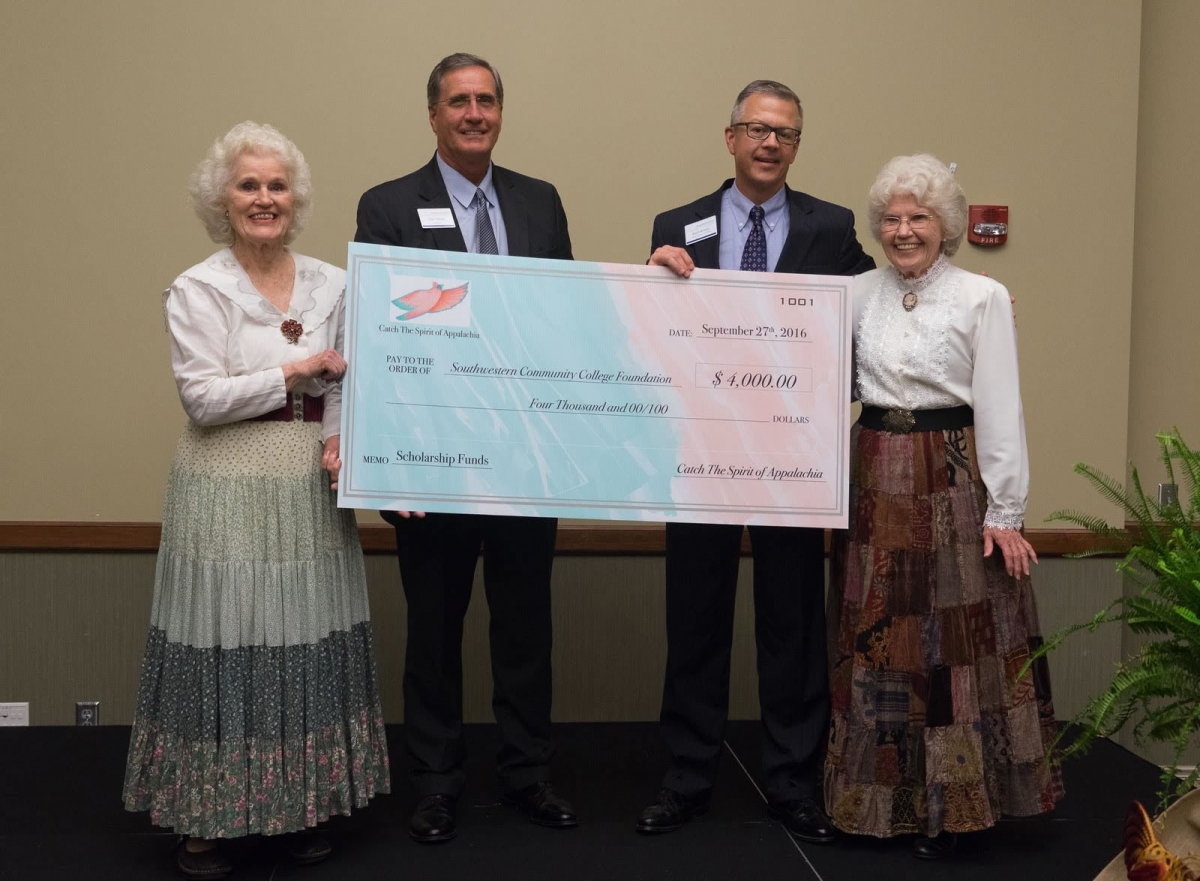 Catch the Spirit of Appalachia cofounders present $4,000 toward their endowed scholarship with SCC. Pictured from left are: Doreyl Ammons Cain of Catch the Spirit, Dr. Don Tomas, president of SCC; Brett Woods, director of the SCC Foundation; and Amy Ammons Garza of Catch the Spirit.
The local non-profit heritage group, Catch the Spirit of Appalachia (CSA), has established a $15,000 endowed scholarship through the Southwestern Community College Foundation.
CSA gave an $11,000 gift for the scholarship in April 2016 and raised the remaining $4,000 at the group's 10th annual fundraising dinner held on Sept. 27, 2016. Cofounders Doreyl Ammons Cain and Amy Ammons Garza presented the check to SCC President Dr. Don Tomas and SCC Foundation Director Brett Woods.
"We are honored to create this endowed scholarship with Catch the Spirit of Appalachia," said Brett Woods, director of the SCC Foundation. "This is a wonderful opportunity to help students continue to preserve and honor the heritage of the mountains through their education at SCC."
This scholarship was created by the CSA board of directors and founders to help SCC students preserve the Appalachian traditions of the area.
"The scholarship has also been established in memory of those who have been role models in our community: Elmer and Irene Hooper, Mary Jane Queen, Cannie Owen Ammons, Wayne Cobb, Paul Chancellor, Ethel Roper Welch, Gladys Dills Owenby and many others," said cofounder Amy Ammons-Garza. "It is our hope that this CSA Endowed Scholarship through Southwestern Community College will provide a lasting remembrance of our heritage to our youth."
When selecting recipients, priority will be given to SCC students studying arts and the environment.
"We are so grateful to Catch the Spirit of Appalachia for establishing this endowed scholarship with SCC," said Dr. Don Tomas, president of SCC. "This scholarship will help students preserve Appalchian history through their studies at SCC for years to come."
CSA was founded by Cain and Garza in 1989 to teach local children about mountain music, art and storytelling. CSA became a 501(c)3 nonprofit heritage organization in 1991.