COVID-19 Information For Employees
General Guidelines
From the beginning of the COVID-19 pandemic, the senior administration at SCC has encouraged input and feedback from employees on issues of concern regarding the COVID-19 impact on work and instruction environments on campus.  We have welcomed your suggestions and have implemented enhanced measures to protect our colleagues, students and visitors to campus.  Your safety is more than a priority - it's a commitment.

At this time, we require all students, faculty, staff, and visitors to: 
Wear face coverings in all SCC buildings, including classrooms and laboratories, and in all college programs held in non-college buildings 

Wear face coverings in outdoor spaces on campus property where appropriate physical distancing cannot be guaranteed

Maintain 6 feet of social distance whenever possible

Frequently wash and sanitize hands. 
If you have questions about vaccines or anything related to COVID-19, please contact your primary care physician or local health department. (our service area health departments are listed below and linked to their respective websites:
These measures are the best proven ways to protect yourself and others from contracting COVID-19, especially with asymptomatic cases.  COVID-19 spreads via respiratory droplets, so maintaining a safe physical distance and wearing a face covering help minimize the risk.
Individuals are not required to wear face coverings in their personal offices, while eating (AND maintaining social distancing), or when they are not in close contact with someone else, such as walking alone in an uncrowded outdoor location.
SCC will provide face coverings to all students, faculty and staff who need them.  Individuals can also choose to wear their own face coverings.  Cloth coverings or face coverings should be washed daily, and the fabric design or pattern should be appropriate for the classroom and the workplace.  If the face covering becomes damaged or visibly soiled, we will provide a new face covering.
Anyone who does not comply with the requirement to wear a face covering will be offered a face covering or asked to leave campus and must have a face covering before returning to campus. Some college services may be available remotely for individuals who decline to wear face coverings. Employees who fail to comply with campus safety protocols may face disciplinary action, and students who fail to comply may be in violation of the Standards of Student Conduct. 
You may be turned away from a classroom, office, and/or event if you fail to comply with this requirement.
---

Keeping everyone as safe as possible...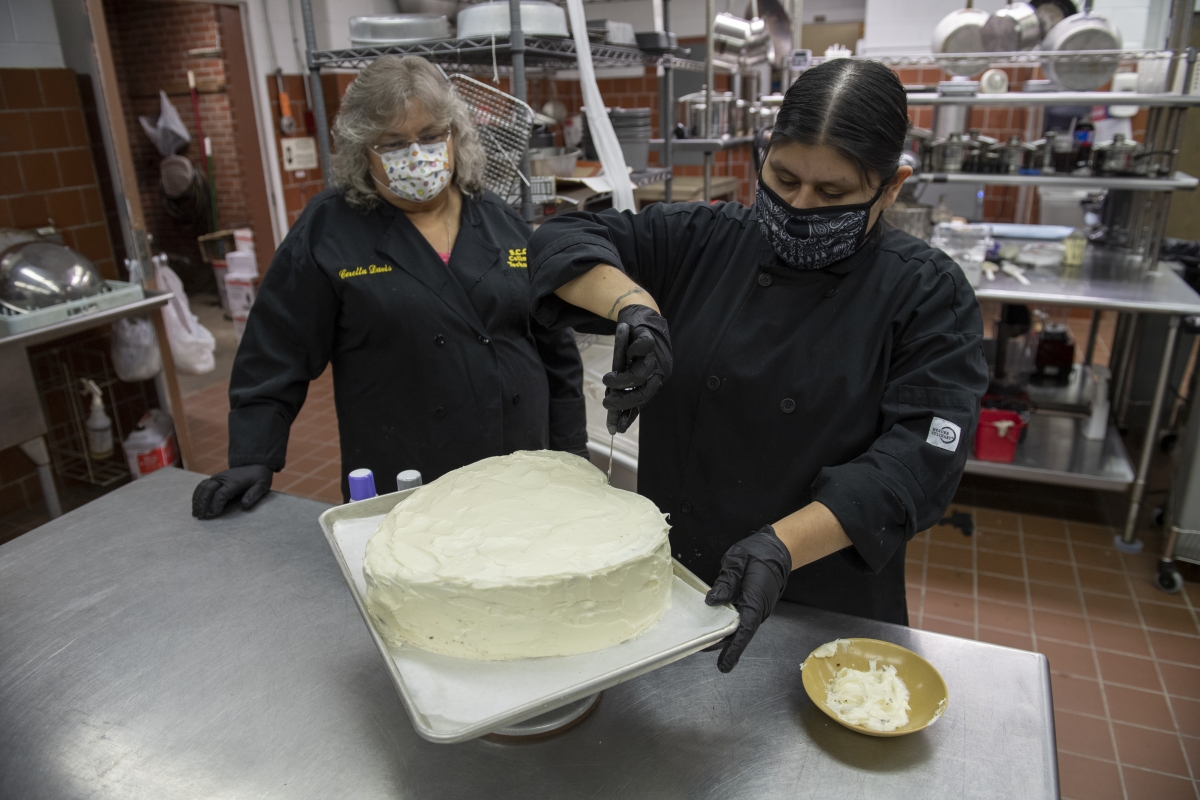 Our COVID-19 Response Team is charged with minimizing spread at SCC. This team consists of Lisa Sizemore (chair), Dr. Don Tomas, Dr. Thom Brooks, Scott Baker, William Brothers, Megan Nicholson and Tyler Goode.

If you become symptomatic, or if you become aware that you have been exposed to someone who received a positive diagnosis, we urge you to stay home in order to help prevent spread of the disease. Your supervisor, as well as our college's senior administration, will support you 100 percent in these actions. We want to reassure you that your standing as an employee will not be impacted should you test positive or need to stay home while experiencing symptoms.

We also want to make sure you know that your privacy will be protected if you ever test positive. It is vital that you immediately inform your supervisor if you receive a COVID-19 diagnosis. However, sharing of information will be limited to those on our leadership team who need to know.

Here's a link to more specific guidelines in the form of a "Q&A" that our COVID-19 Response Team put together. 

If you have any questions or concerns, please relay those to Lisa Sizemore. She'll work with the rest of the team to address those promptly.

We are grateful for your patience and cooperation during these challenging times.