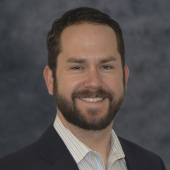 Member, Board of Trustees
Appointed by Gov. Pat McCrory to represent the Qualla Boundary, Jeremy Hyatt was sworn in as a trustee on Oct. 8, 2014, at Southwestern's Jackson Campus.

Hyatt, who is a native of Swain County, started his higher education at SCC and went on to complete his bachelor's degree in anthropology from Western Carolina University in 2000.

He's now the director of natural resources and construction for the Eastern Band of Cherokee Indians. His four-year term on SCC's board of trustees will run through June 30, 2022.