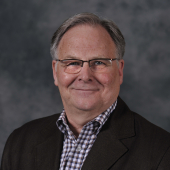 Chairman, Board of Trustees
The Swain County Board of Education appointed Lambert G. Wilson to the SCC Board of Trustees in June 2009.

A graduate of Swain County High School, Wilson received a Bachelor of Science in Education, Masters in Middle Grade Education and Administration and Education Specialist in Education Administration degree from Western Carolina University.

A resident of Whittier, NC, Wilson is owner/operator of the Drama Inn and El Camino Motel in Cherokee, NC. A former educator, he retired in 2006 as principal of Swain County East Elementary School. He also served as principal of Whittier Elementary and taught at Almond Elementary.

Wilson is currently a member of the Swain County Board of Education and also is a member of the Swain County Schools Foundation and the Swain County Performing Arts Center. He is a Swain County School volunteer and teaches Sunday school at Midway Baptist Church.

His current term expires June 30, 2025.