Print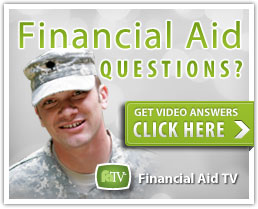 Applying for Fall 2016
The 2016-17 SCC Financial Aid Priority Deadline was May 1, 2016.  If you plan on attending SCC for the 2016-17 year, please submit your FAFSA as soon as possible at www.fafsa.ed.gov. Need help filing your FAFSA? Contact the Financial Aid Office to make an appointment. 828.339.4438.  Check your SCC student email for details after you file.
Fall Book Charges
Students can begin charging their books to financial aid on August 5, 2016.  Please check your financial aid status on your MySCC/WebAdvisor before going to the bookstore. After August 5, financial aid is available for bookstore charges the NEXT DAY after a student registers for classes.
FATV Videos
 
SCC is proud to offer our Financial Aid TV service to provide students and parents with short video answers to basic financial aid questions.  Please visit southwesterncc.financialaidtv.com to watch our videos.
IRS Warning
On May 27, 2016 the IRS released a statement warning of a scam involving a bogus "Federal Student Tax". As provided in their statement, the scam is currently presented as "phone calls from IRS impersonators demanding payment for a non-existent tax, the 'Federal Student Tax.'"  Click here to read more information.