Important Dates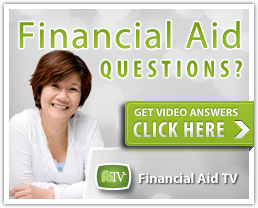 October 1 - The 2017-18 FAFSA opened up on October 1, 2016.  The 2017-18 FAFSA will be based off student's and parent's 2015 income.  Need helping filing your FAFSA?  Contact us at 828.339.4438.
Important Dates for Spring 2017:
February 20 - Grant, scholarship and loan refund checks were mailed out by February 20, 2017.  Subsequent Spring semester loan checks will be mailed out on March 14 and April 13.
April 14 - Deadline to apply for the SCC Foundation's 2017-2018 scholarships, which opened on Feb. 1.  To apply, visit southwesterncc.awardspring.com.
April 26 - Last day for students to withdraw from Spring 2017 classes.  If you receive financial aid, please contact the Financial Aid Office to see how withdrawing will affect you.
May 1 - SCC's Priority Deadline for filing the FAFSA for next year. This allows necessary time for processing  and collecting documentation, so awards can be in place when tuition is due. The FAFSA has been open since Oct. 1, 2016, and please note that earlier applicants sometimes receive more funds.