Important Dates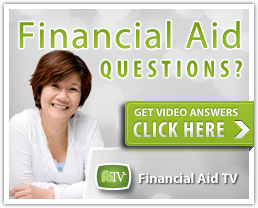 October 1 - The 2017-18 FAFSA opened up on October 1, 2016.  The 2017-18 FAFSA will be based off student's and parent's 2015 income.  The 2018-19 FAFSA will open up on October 1, 2017 and will use 2016 income information.  Need help filing your FAFSA?  Contact us at 828.339.4438.
Important Dates for Fall 2017:
May 1 - SCC's Priority Deadline for filing the FAFSA for this year. This allows necessary time for processing and collecting documentation, so awards can be in place when tuition is due. The FAFSA has been open since Oct. 1, 2016, and please note that earlier applicants sometimes receive more funds.  
August 7- If you are a recipient of financial aid in the Fall, you may begin charging your books to financial aid at the SCC Bookstore.  Please look at your award letter on your WebAdvisor to see your award amount.
August 11- Fall tuition is due by NOON for students who registered between July 1, 2017 and August 11, 2017. Students who have not been awarded financial aid need to make payment by this deadline, so classes are not dropped for non-payment.
September 27- Leftover grant funding and the first disbursement of loans will be mailed September 27.  Subsequent loan checks will be mailed October 16 and November 14.  Please check your Financial Aid Award Letter for the terms of your award.