Print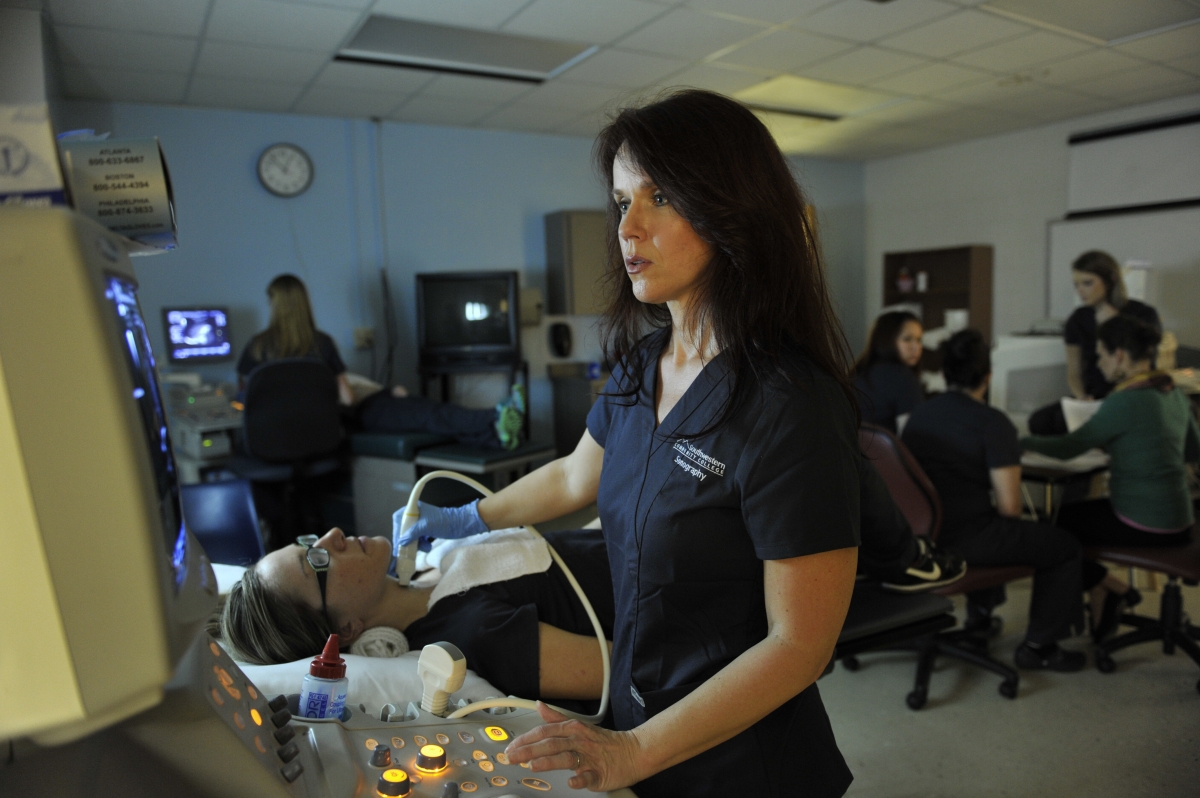 The Medical Sonography curriculum provides knowledge and clinical skills in the application of high frequency sound waves to image internal body structures.
Course work includes physics, cross-sectional anatomy, abdominal, introductory vascular, and obstetrical/gynecological sonography. Competencies are attained in identification of normal anatomy and pathological processes, use of equipment, fetal growth and development, integration of related imaging, and patient interaction skills.
Graduates of accredited programs may be eligible to take examinations in ultrasound physics and instrumentation and specialty examinations administered by the American Registry of Diagnostic Medical Sonographers and find employment in clinics, physicians' offices, mobile services, hospitals, and educational institutions.
The Sonography program is accredited by the CAHEEP (Commission on Accreditation of Allied Health Education) .  Upon graduation from the sonography program, you will be able to apply to take the national certification examinations offered by the ARDMS.  By successfully completing the certification exams, you will be awarded the credential RDMS (Registered Diagnostic Medical Sonographer). The average starting salary is approximately $45,000/year.
Student/Graduate Achievements:  
| | | | |
| --- | --- | --- | --- |
|   | 2013 Graduates | 2014 Graduates | 2015 Graduates |
| Attrition | 8 out of 11 | 6 out of 9 | 7 out of 10 |
| Job Placement | 6 out of 8 | 4 out of 6 | 100% |
| Credential Success | 100% | 100% | 100% |
Medical Sonography, AAS - Program of Study - Course Information & Admissions Criteria