How to disable IE "non-secure items" warning

When using Internet Explorer with mySCC, do you frequently get the message "Do you want to display the non-secure items?"
The reason you get this message is because IE has a default setting that warns the user if they are viewing a secure HTTPS site that has links to non-secure (i.e. HTTP based) resources.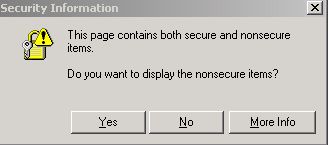 If you find this warning annoying and would like to disable this popup follow these directions. 
Caution: Disabling this message may cause you to be unaware and vulnerable to non-secure content.
1.  Open Internet Explorer
2.  Click on the "Tools" menu option 

3.   Select "Internet Options"
4.  Click on the "Security" Tab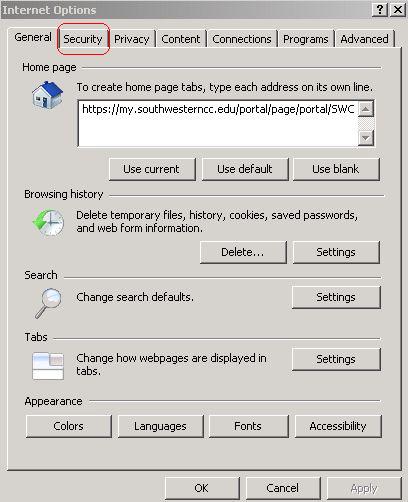 5. Select "Internet" if it is not already selected from the available zones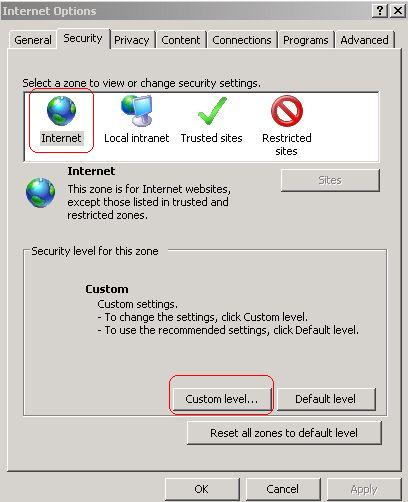 6.  Press the "Custom Level" button
7. Find the "Miscellaneous" heading
8. Find the "Display Mixed Content" option
9. Select the "Enable" option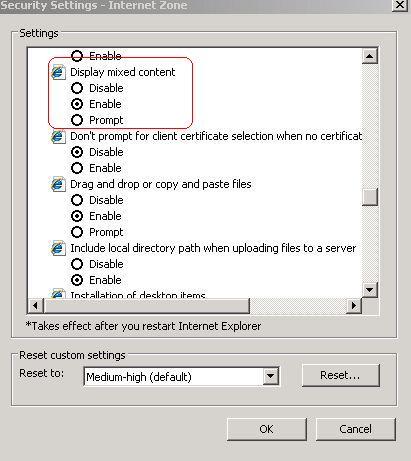 10. Click the "OK" button
11. You will be prompted with: "Are you sure you want to change the settings for this zone?"  Reply to this message with a "Yes." 

 
12. Click the "OK" button