2nd drive-through graduation is Dec. 5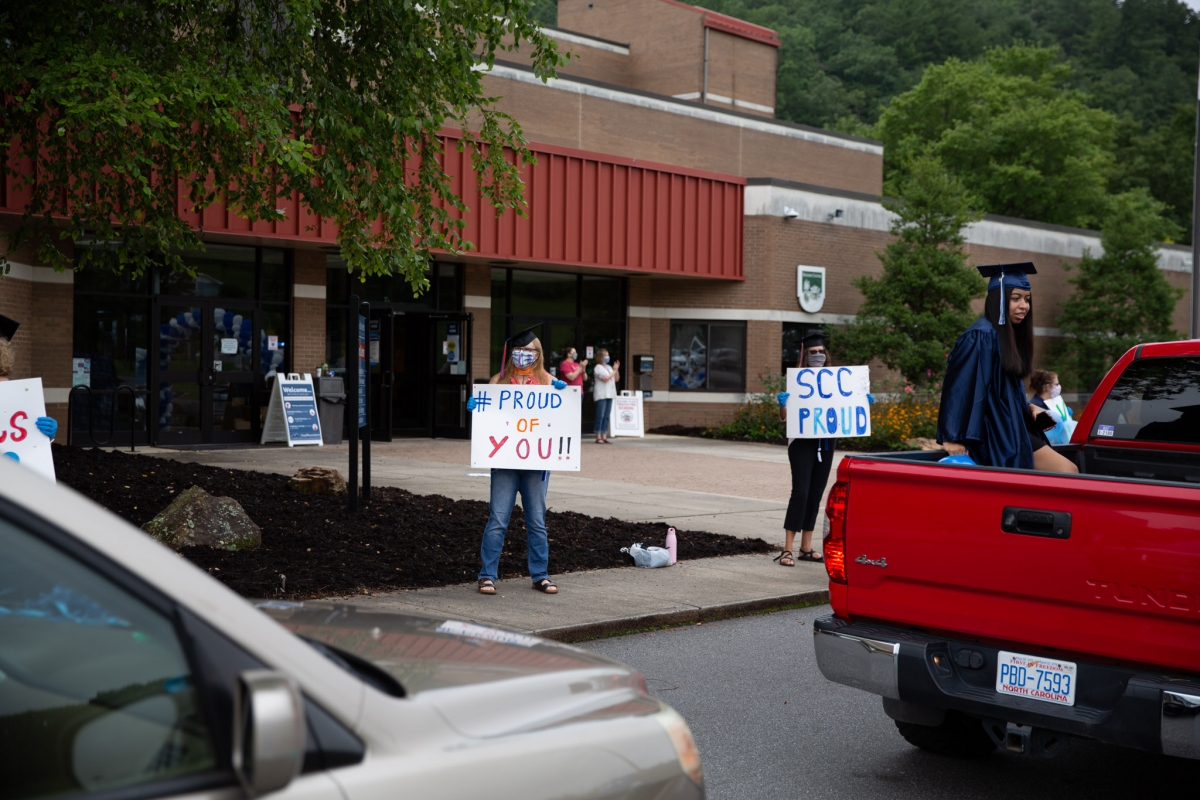 To celebrate graduates' accomplishments during the pandemic, Southwestern Community College will hold a drive-through commencement ceremony on Saturday, Dec. 5, on the Jackson Campus.
The ceremony for fall graduates is set for 11 a.m.-noon and will be modeled after a similar one held in August.
To keep everyone safe, attendance will be limited to the family and friends riding in each graduate's vehicle. SCC will provide a livestream for loved ones unable to attend in-person. That link will be available on SCC's website (
www.SouthwesternCC.edu
) in the days leading up to the ceremony.
"If the circumstances were different, all of us would prefer to have a traditional, in-person ceremony," said Dr. Don Tomas, SCC President. "That said, it was very rewarding to see the pride in parents' and loved ones' faces as I handed their graduate a diploma cover at our first drive-through graduation. We have a wonderful team at SCC who will work hard to make this event every bit as special for our students and their families."
In addition to the drive-through ceremony, graduates will still have the opportunity to participate in a future traditional ceremony.
Graduates are receiving regular updates regarding logistics and arrival times through the college's official notification system in the days leading up to the graduation ceremony.
For more information about SCC and the programs it offers, visit
www.SouthwesternCC.edu
, call 828.339.4000 or drop by your nearest SCC location.