Jackson County Commissioners debate a success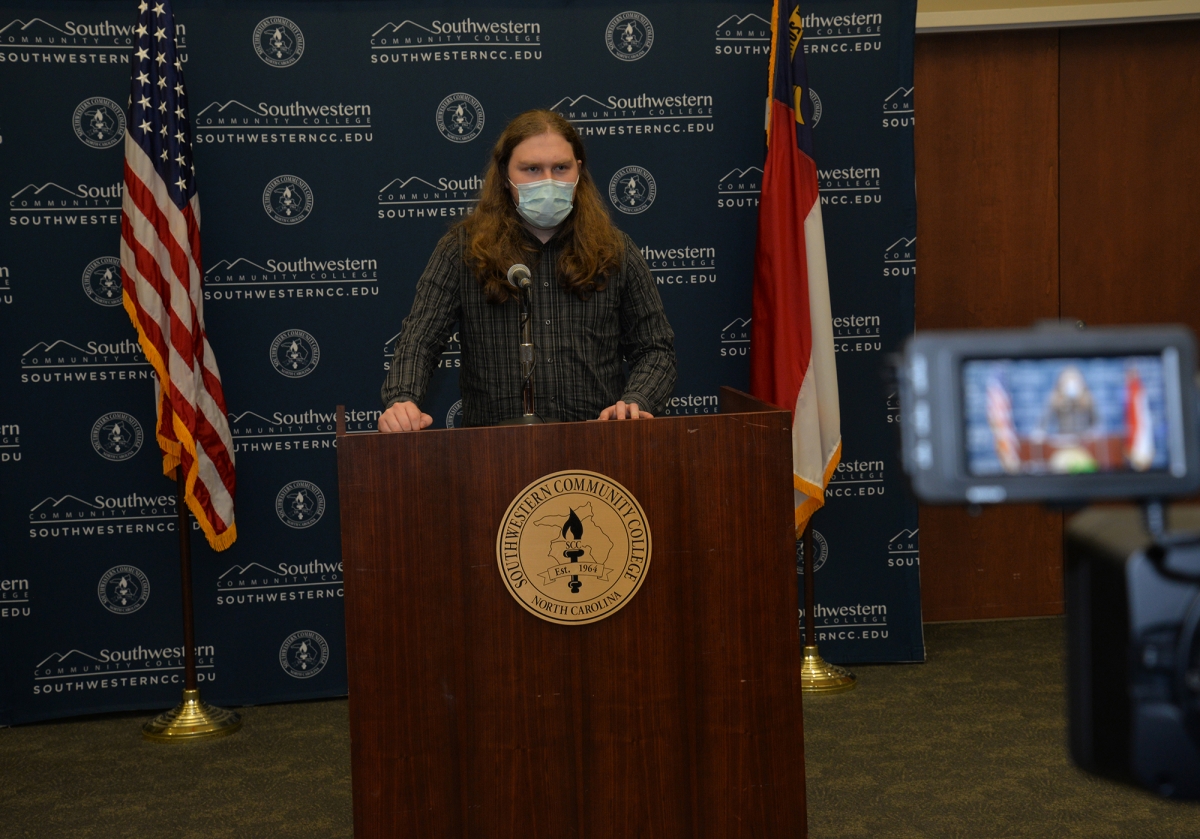 SCC student Donald Norton asks the candidates a question during the Jackson County Commissioners Debate on Sept. 24 in Sylva.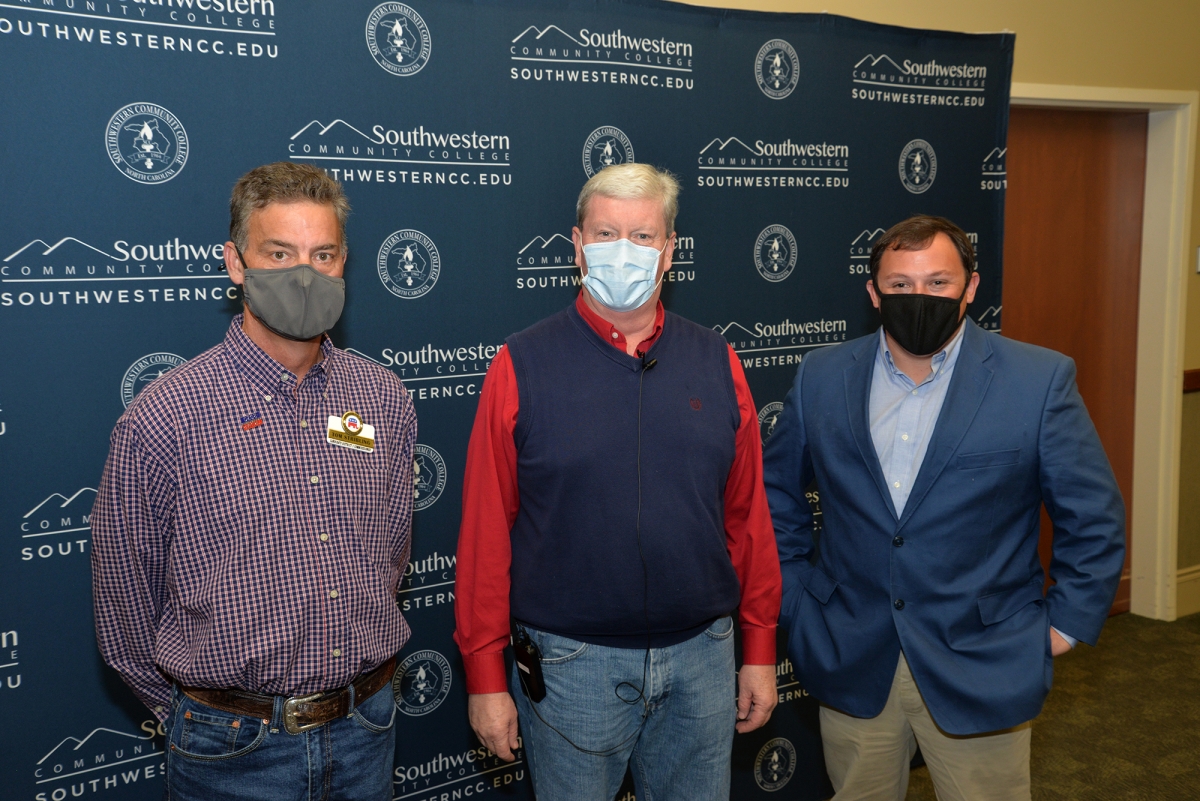 Jackson County Commissioners candidates who participated in the Sept. 24 debate were, from left: Tom Stribling, Mark Jones and Mark Letson.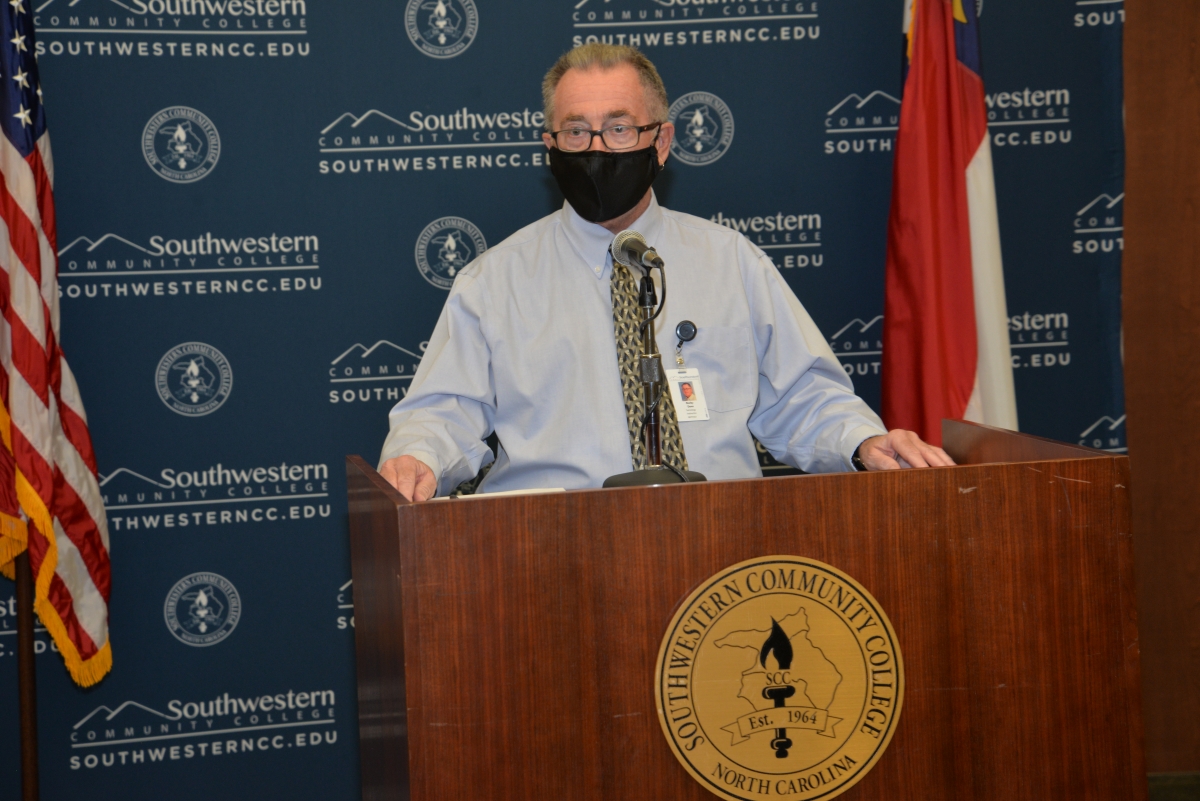 Dr. Bucky Dann addresses the Jackson County Commissioners candidates on Sept. 24.
Two down, two to go!

In September, Students in Dr. Bucky Dann's Social Problems class have hosted debates featuring candidates for national and local office.

Following Thursday's event featuring candidates for jackson County Board of Commissioners, students will now delve into statewide issues in preparation for N.C. House candidates Joe Sam Queen (D) and Mike Clampitt (R).
That debate will take place at 7 p.m. on Oct.8 on Southwestern's Jackson Campus.
The final debate of this campaign season will be on Oct. 22 featuring Kevin Corbin (R) and Victoria Fox (D) - candidates for N.C. Senate, District 50. 
For updates about SCC's debates, check the news feed on this website and SCC's official social media pages (Facebook, Instagram and Twitter) regularly.