'History Harvest' event is June 15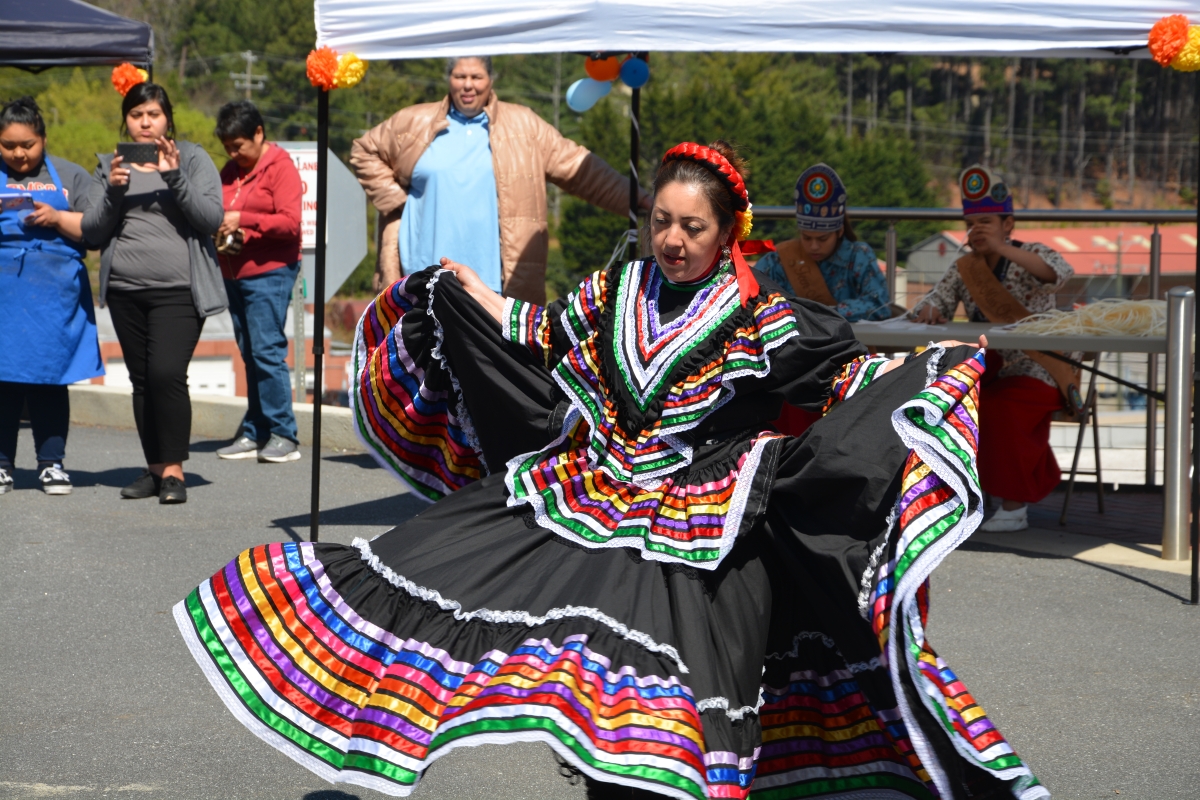 The 'History Harvest' scheduled for June 15 will be the third cultural heritage event at SCC this year. Pictured here is a scene from the Cultural Fusion that was held in the spring.
By: Kaitlyn Carver-Cochran
Carolina Public Humanities is collaborating with Southwestern Community College to host "The Many Histories of Western North Carolina," on June 15 in the Jackson Campus Burrell Conference Center.
The event will be comprised of panel discussions led by local historians and representatives from cultural institutions in the area from 10 a.m.- noon, and then there will be a "history harvest" from 1:30-5 p.m. for guests to participate in oral history interviews, where they can preserve historic memories and local family legacies in the archives at Western Carolina University.
"Our region is full of stories," said Dr. Barbara Putman, Dean of Arts and Sciences at SCC. "We need to collect and preserve them for future generations to learn from and enjoy."
There will also be a document-scanning portion of the event, where guests can bring letters, photographs, maps, family records and more to be scanned so that they may be preserved digitally.
"The public is invited to this free, open event to listen, share and exchange stories and ideas," said Dr. Putman. "Participants can join for any part of the day: panel discussions in the morning or history harvest in the afternoon, or both!"
For more information on the event, contact Lucas Kelley at lucaspk[at]live.unc[dot]edu.
To learn more abut Southwestern, visit www.southwesterncc.edu, call 828.339.4000 or drop by your nearest SCC location.