Job fairs set for March 4 and 5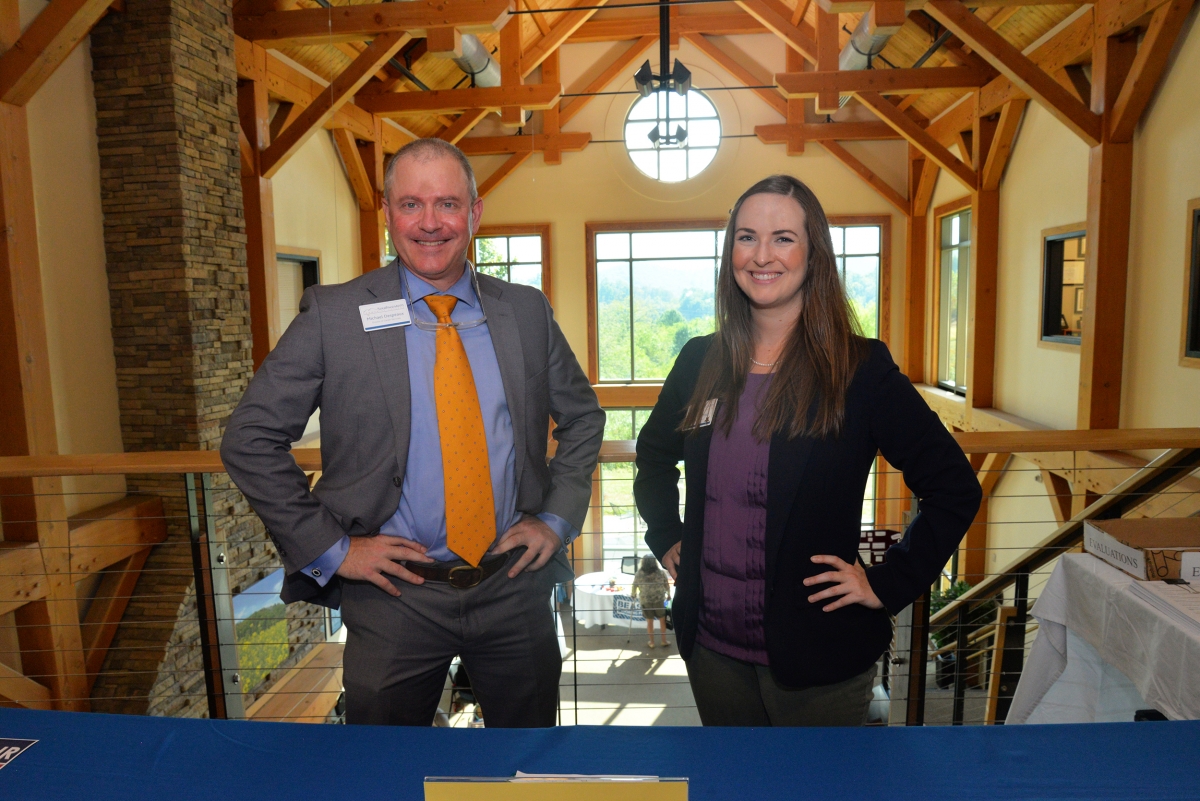 Mike Despeaux (left), SCC's Director of Career Services, and Jodie Waldroup, SCC's Career Counselor, will be hosting job fairs March 4-5 on the college's Jackson Campus.
Looking to change your life with a new career or job?
To help you connect with prospective employers, Southwestern Community College has a pair of job fairs coming up on March 4 and 5 on the Jackson Campus in Sylva.
The Healthcare Career Fair, scheduled for 1-4 p.m. on March 4, is for job seekers interested in full-time, part-time and/or entry-level professional healthcare positions. Major regional hospitals and employers from many sectors of healthcare will be present to recruit and hire as well as network and answer questions about fields and application processes.
The General Job and Career Fair will be from 1-4 p.m. on March 5. College and high school students, alumni and the general public are welcome to attend and apply for full-time, seasonal, part-time, professional and entry-level jobs of all kinds.
Employers from business, education, government, non-profit, healthcare, food services, hospitality and tourism, the outdoor industry and more will be present.
SCC will also be hosting the Trades, Skilled Labor and Summer Job fair, which will be held on March 17 from 6-8 p.m. More details on that event will be announced soon.
"We have expanded our job fairs to meet the needs of employers in healthcare, across business and all sectors of our regional economy, in the trades professions where there is a tremendous need for skilled workers and in seasonal employment where there are lots of opportunities to get a foot in the door," said Michael Despeaux, Director of Career Services at SCC. "Whether you're an alumnus of SCC, a college or high school student, or an area resident looking for work, we will have opportunities for you to explore."
A shuttle will be available to escort individuals between the Balsam Center and the Burrell Building throughout each event. Parking at the Balsam Center is highly recommended.
Job seekers are encouraged to dress professionally and bring resumes.
Employers who'd like to recruit at the events can contact Despeaux at
m_despeaux[at]southwesterncc[dot]edu
or 828.339.4212. Job-seekers who'd like more info on the event can also contact Despeaux.