Join SCC this Halloween for 'Shocktoberfest' with spooky new theme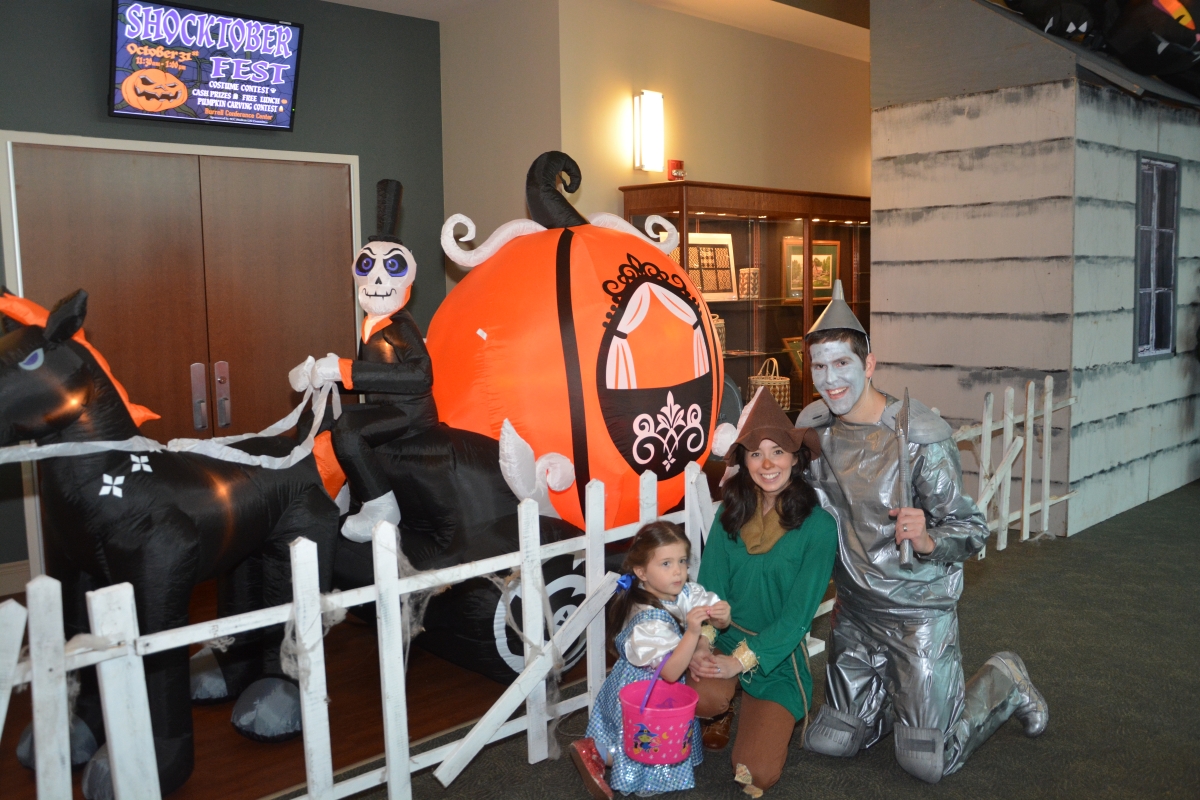 SCC Accountant Cory Bowen of Asheville, enjoying last year's event with wife Cathy (Cherokee) and their daughter. The family is dressed in costumes from The Wizard of Oz.
Let Southwestern Community College put a spell on you this Halloween at the annual "Shocktoberfest" on Thursday, Oct. 31.
SCC's Advertising & Graphic Design (AGD) students are adding a new twist to their Halloween display, open to the public from 5:30-8 p.m. in the Burrell Building on the Jackson Campus in Sylva.
For past events, the theme has drawn inspiration from The Amityville Horror, a classic supernatural horror film based on the book of the same name by author Jay Anson.
"We're looking forward to unveiling a new haunted house theme for this year's 'Shocktoberfest'," said Bob Keeling, SCC's AGD coordinator. "Our students have been working hard on a fresh design, and we're going to make this our best year yet."
During the evening event, walk-through and trick-or-treating will be free. Booths from a variety of SCC clubs, face painting, desserts and activities will also be available for a minimal expense.
Last year, approximately 500 trick-or-treaters and their families toured the haunted house. With the growing popularity of the event, even more are expected this Halloween.
"Our AGD students and faculty have been staging SCC's Shocktober event for over three decades," said Cheryl Contino-Conner, dean of students. "We expanded the experience three years ago by adding an evening event so our community could participate, and we have been very pleased with the turnout. SCC is committed to making this an annual event for our service area."
For more information about "Shocktoberfest," visit
www.southwesterncc.edu
or call 828.339.4000.