Latest news on new Health Sciences Building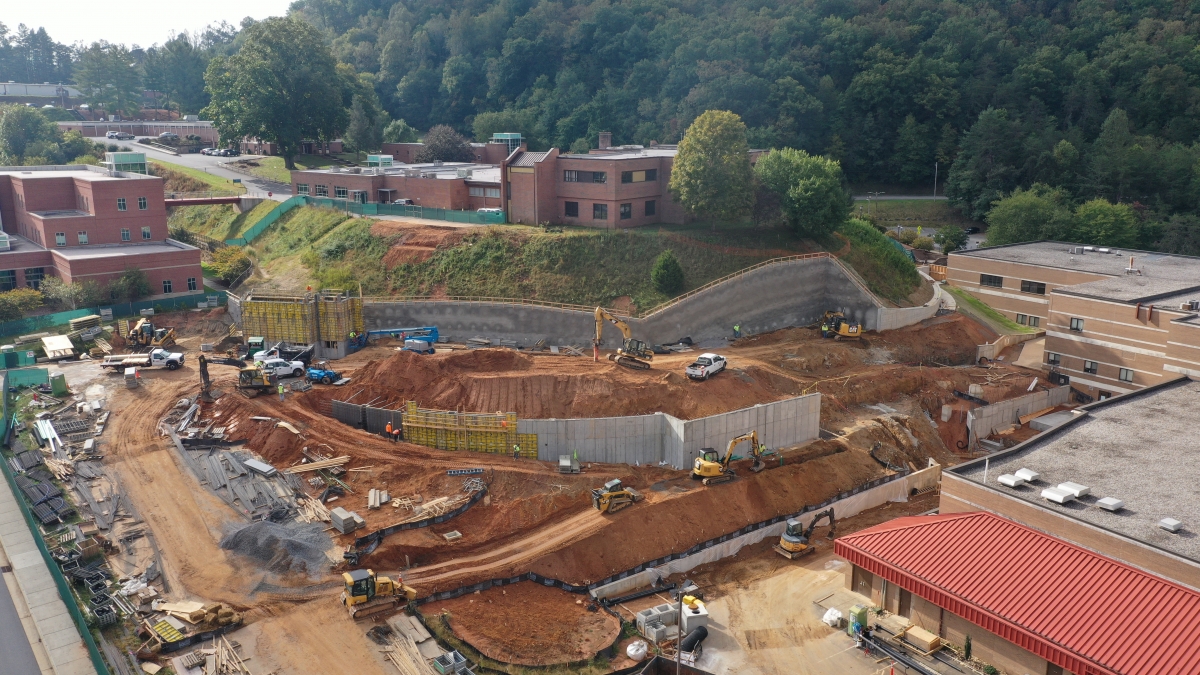 ABOVE: View of the construction zone as of Friday, Oct. 11, 2019. BELOW: Rendering of what the new Health Sciences Building will look like upon completion in 2021.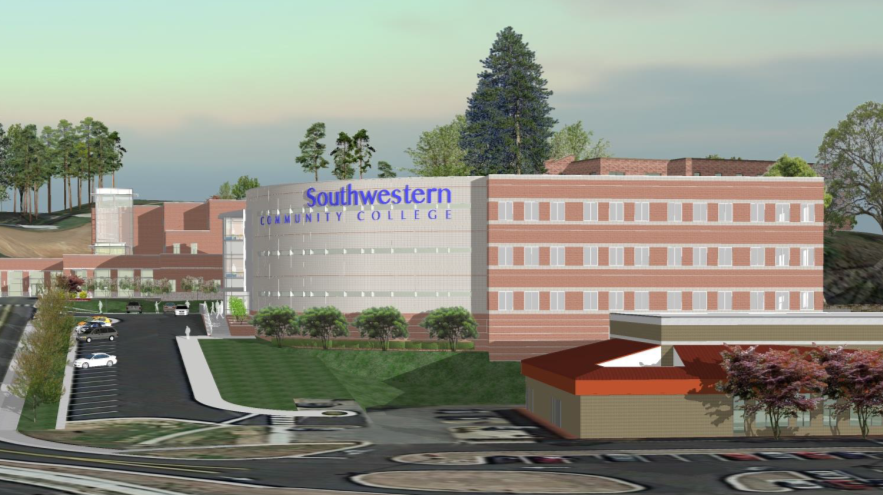 After opening bids on schedule, Southwestern Community College and Jackson County have selected a contractor and remain on track to complete the college's new health sciences building in 2021.
The winning bidder is Michigan-based Christman Company, which has a regional office in Knoxville, Tenn.
Groundbreaking was held on May 6, and you can check this page regularly to follow construction progress.
Not including design, site and prep work, the winning bid came out to $17,660,000. Design, site and prep work will add another $2,523,000.
"We're excited to get started, and we're even more excited about what this building will mean for our students and the entire community in the years ahead," said Dr. Don Tomas, SCC's president. "Healthcare providers throughout our region anticipate a significant number of job openings in the near future, and this building will allow us to train the professionals who can fill those positions. The economic impact will be tremendous."
Funding sources for the project include more than $13 million from Jackson County, $5.4 million from the Connect NC bond and more than $2 million will be covered by an Economic Development Administration grant secured by SCC and Jackson County.
SCC has outgrown its Balsam Center, which was built in 1988 to house four healthcare training programs. The college now has 14 Health Sciences programs, and this building will allow Southwestern to add three more.
According to research conducted by William Brothers, SCC's Vice President for Financial and Administrative Services, the average starting salaries for each of SCC's existing health sciences programs exceed the state's poverty level for a family of four. The proposed new programs also eclipse that same standard.