Public invited to Therapeutic Massage clinics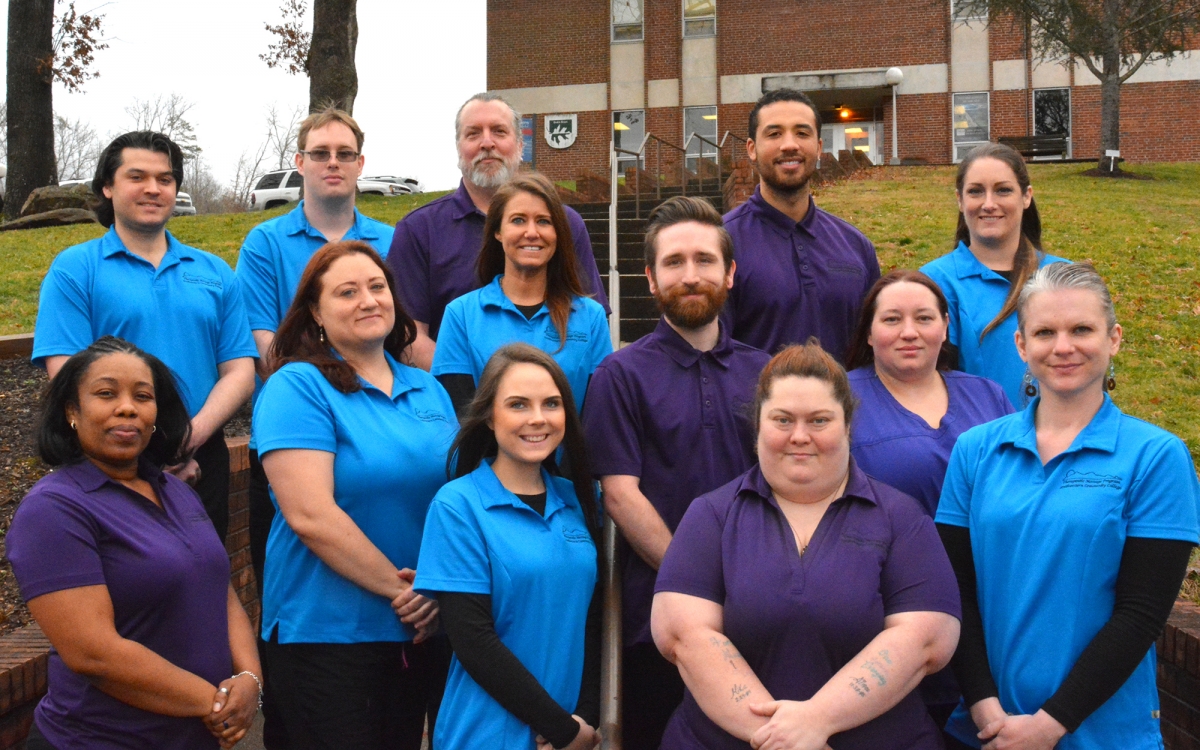 Throughout the spring semester, Southwestern Community College's Therapeutic Massage program will be offering a student-run clinic that's open to the public. Pictured here are, front row, from left: Denise Panther of Cherokee, Natalie Brewton of Sylva, Jessica Knecht of Sylva and Lindsay Cross of Franklin. Middle row: Patricia Ryan of Clyde, Brooke Long of Sylva, Matthew Jones of Sylva and Becki Riddle of Maggie Valley. Back row: Derek Galarza of Bryson City, Matt Nelson of Sylva, Michael Bray of Sylva, Tyler Murray of Maggie Valley and Becky Chap of Sylva.
As an essential component of the learning process, Southwestern Community College's Therapeutic Massage program will open its student-run clinic to the public throughout the spring semester.
Second-year students will offer a wide variety of advanced modalities in sessions ranging from 30-to-75 minutes. The cost for these sessions ranges from $10-30.
First-year students will offer 50-minute Swedish massages at a cost of $20.
Discounts are available for SCC employees and students.
"We're offering more massage sessions each week than we ever have before," said Jenny Burgess, Therapeutic Massage Instructor at SCC. "Our clinic is a great opportunity for students to gain the skills they need to be successful in the field, and it's an excellent chance for area residents to experience what our profession is all about.
"New scientific studies are proving just how significant a role therapeutic massage plays in the healing process," Burgess added. "Whether you have a nagging pain in your shoulder, arm, back or leg – or if you just need general stress relief – we encourage you to sign up for a session."
To make an appointment, visit tinyurl.com/ycl4pmu9 or call 828.339.4313.
To learn more about the Therapeutic Massage program at SCC, contact Burgess at j_burgess[at]southwesterncc[dot]edu.
For more information about SCC and the programs it offers, visit www.southwesterncc.edu, call 828.339.4000 or stop by your nearest SCC location today.