Real estate courses start soon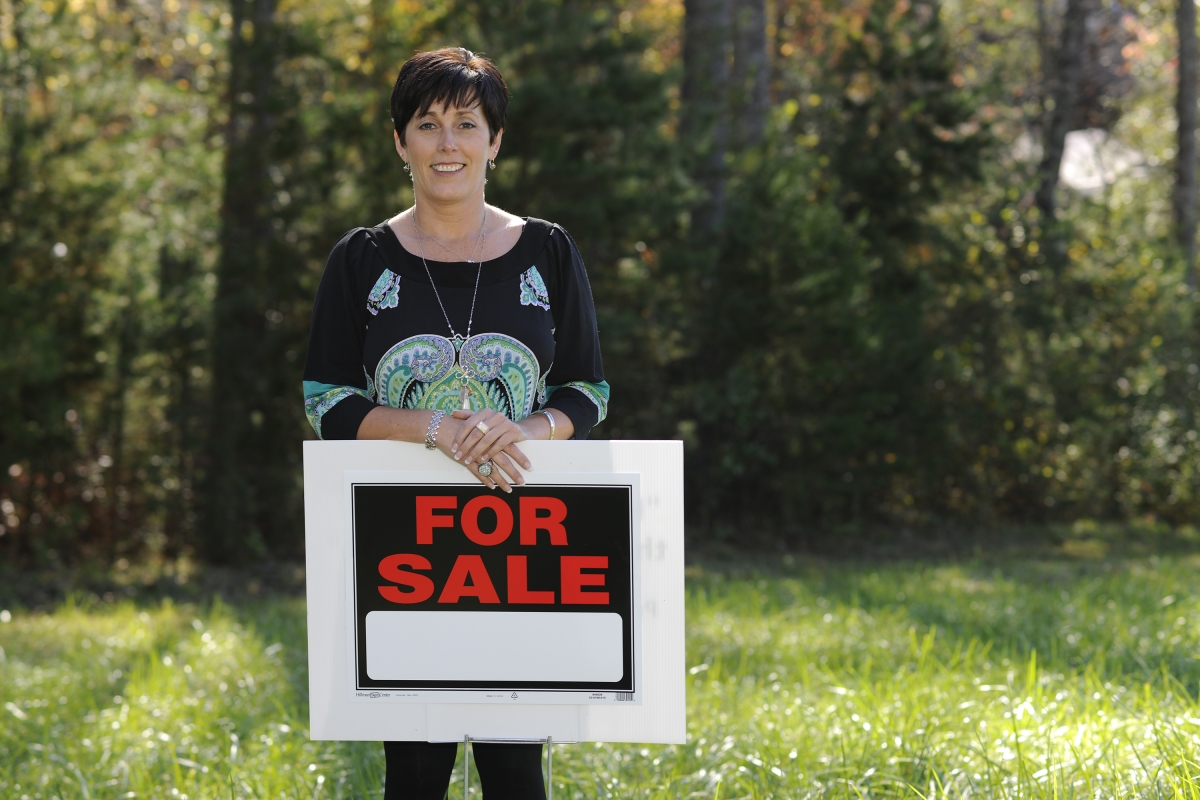 Renee Cooney, who teaches real estate classes for SCC, was named the 2016 Realtor of the Year® by Carolina Smokies Association of Realtors.
It's a great time to be in the business of selling houses and land in Western North Carolina.
According to all the economic indicators and research, the region's real estate market is thriving.
Whether you're a seasoned real-estate broker or just looking to get started in the field, Southwestern Community College offers the classes you need to be successful.
While selling real estate isn't particularly easy, it can be lucrative – and fun.
"The economy is improving, and anytime is a good time to learn more about the real estate process," said Renee Cooney, who owns and operates Legacy Properties by Renee, LLC. She was named the 2016 Realtor of the Year® by Carolina Smokies Association of Realtors, was recently chosen to participate in the NC REALTORS® William C. Bass Leadership Academy and will be teaching several of SCC's classes this spring.
"It's important to know that real estate is not a 9-5 job," she added. "It's a lifestyle. It's a career that truly reflects the motivation and dedication to the work and people involved."
Over the next few months, SCC will offer pre-licensing and post-licensing classes as well as the mandatory continuing education credits that realtors need to keep their licenses current.
The pre-licensing class starts Jan. 2 in Founders Hall, Room 112, on SCC's Jackson Campus. It meets from 5:30-9:30 p.m. on Tuesdays and Thursdays through March 15 and costs $180.
Classes on post-licensing, general update, broker in charge update and elective ethics all start in April.
"It's exciting to see how the industry has bounced back," said Scott Sutton, SCC's director of occupational training. "Our goal at SCC has always been to provide training that the community needs, and it's clear to me that there's a huge demand for real estate training every step along the way."
According to Cooney, year-to-date numbers show that homes are selling more quickly, and the average sales price is increasing from $133,000-$153,000.
Cooney's also noticed that her class sizes have doubled in the past year, and she welcomes the opportunity to show others how to be successful in an industry that's been fulfilling for her personally.
"I enjoy education, leadership, meeting people and teaching them what real estate is all about," Cooney said. "It's extremely rewarding to help others make their dreams a reality and become successful professionals.
For more information or to enroll, visit https://tinyurl.com/ybuk32ra or contact Sutton at 828.339.4296 or scotts[at]southwesterncc[dot]edu.