Health Fair is Sept. 12 at Jackson Campus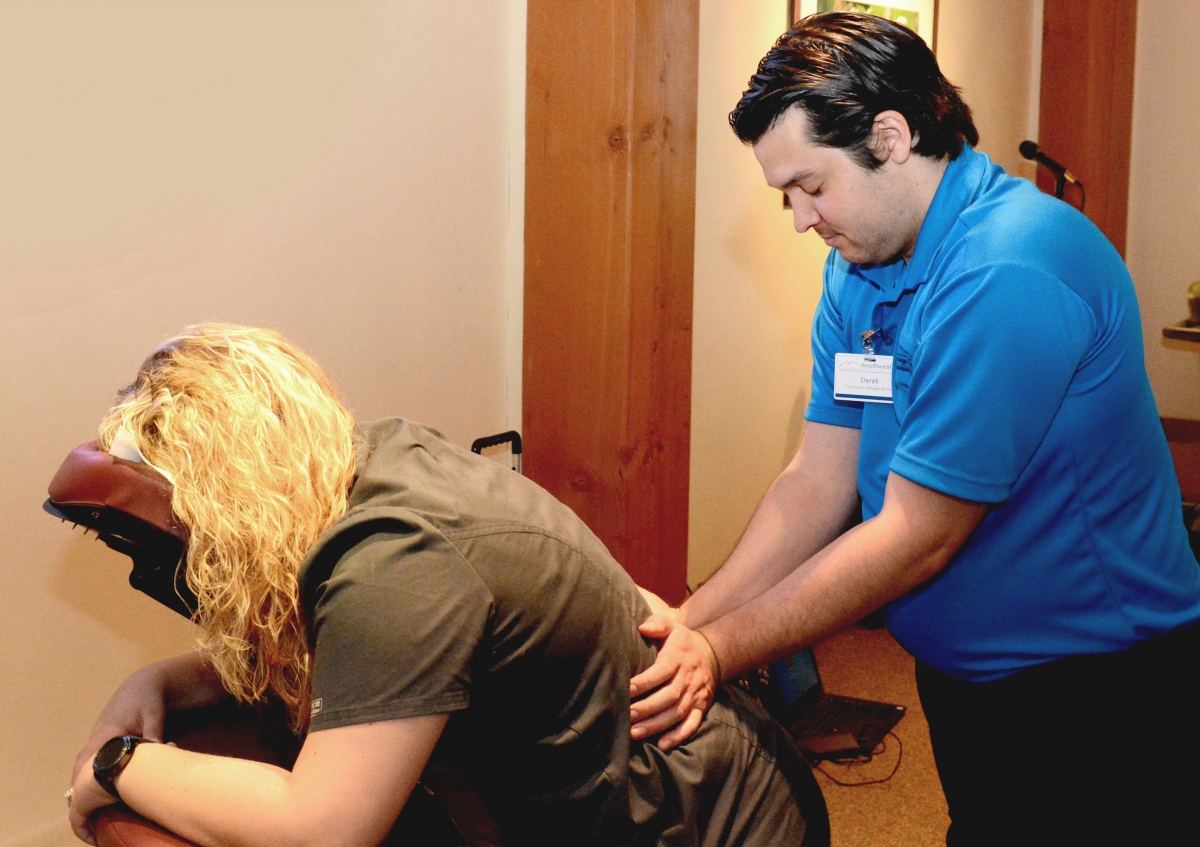 Derek Galarza from SCC's Therapeutic Massage program provides a massage at last year's Health Fair.
Healthcare is one of the most important aspects of life. Whether it's daily exercise, a trip to the chiropractor or something as simple as brushing your teeth, virtually everyone actively participates in healthcare each day. Some even work in the field as nurses, radiographers, physical therapists or other professionals from diverse disciplines.
If you're considering a career in healthcare or are looking to expand your knowledge of available community resources, you're invited to attend Southwestern Community College's annual Health Fair from 9 a.m.-noon on Thursday, Sept. 12 in the Burrell Building on the Jackson Campus.
Several vendors from throughout the area – as well as all 14 of SCC's health sciences programs – will have information booths, demonstrations, door prizes and raffles. Vendors related to dermatology, disability resources, aromatherapy, veterans affairs and more will be present. New vendors are still welcome to register.
Students from SCC's health sciences programs will be showcasing their knowledge and expertise, offering tests for issues like diabetes, high cholesterol and visual acuity. Some services will also be available, such as chair massages and shiatsu from the Therapeutic Massage program.
The Blood Connection will also have a "blood mobile" bus outside of the Burrell Building until 2 p.m. All donors will receive a $20 Walmart gift card.
This annual Health Fair allows SCC's health sciences programs to give something back to the community. It also provides an opportunity for health-focused businesses and organizations to come together for half a day and make new connections.
The fair is open to the public and admission is free.
For more information or to register as a vendor, contact Sandra Seibert at
s_seibert[at]southwesterncc[dot]edu
or 828.339.4305.