SCC to host national STEM challenge for students
SCC to host national STEM challenge for students
By: Kaitlyn-Carver Cochran
SYLVA- The "Apollo Next Giant Leap Student Challenge," a nationwide drone and robotic challenge, is coming to Southwestern Community College's Jackson Campus on May 4.
"The ANGLeS Challenge is a competition being put on by our NASA collective partners at the Northwest Earth and Space Sciences Pipeline, to celebrate the 50th Anniversary of the Apollo 11 moon landing, said Matthew Cass, Physics Instructor at SCC. "We are excited to bring this opportunity to Western North Carolina, where middle and high school students across the region can compete for a chance to advance."
Students will be building drones and mock-landing on a map of the moon, in the same way NASA landed on the moon nearly 50 years ago.
In July, the winner of the ANGLeS challenge on SCC's campus will be going to South Carolina to compete with other winners across the southeast. The winner of the national challenge will win a trip to the Johnson Space Center in Houston, Texas.
SCC will be the only location to compete in the ANGLeS challenge in the state of North Carolina.
"Programs like these are great for providing access to hands-on STEM learning that is vital for the careers of tomorrow," Cass said. "We encourage people to sign up and be a part of this event."
The deadline for signing up is March 31.
For more information on the ANGLeS challenge, check out
http://www.southwesterncc.edu/stem
.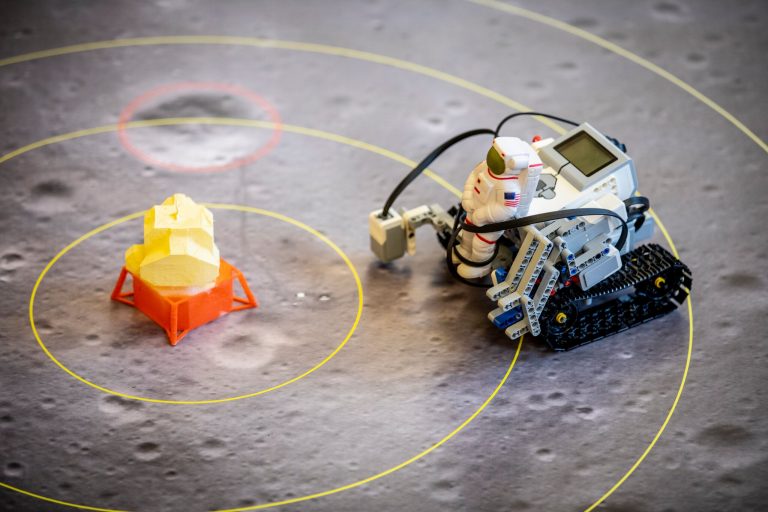 The ANGLeS challenge honors the first moon landing 50 years ago this year.