SCC offering low cost STEM programming this summer through PARI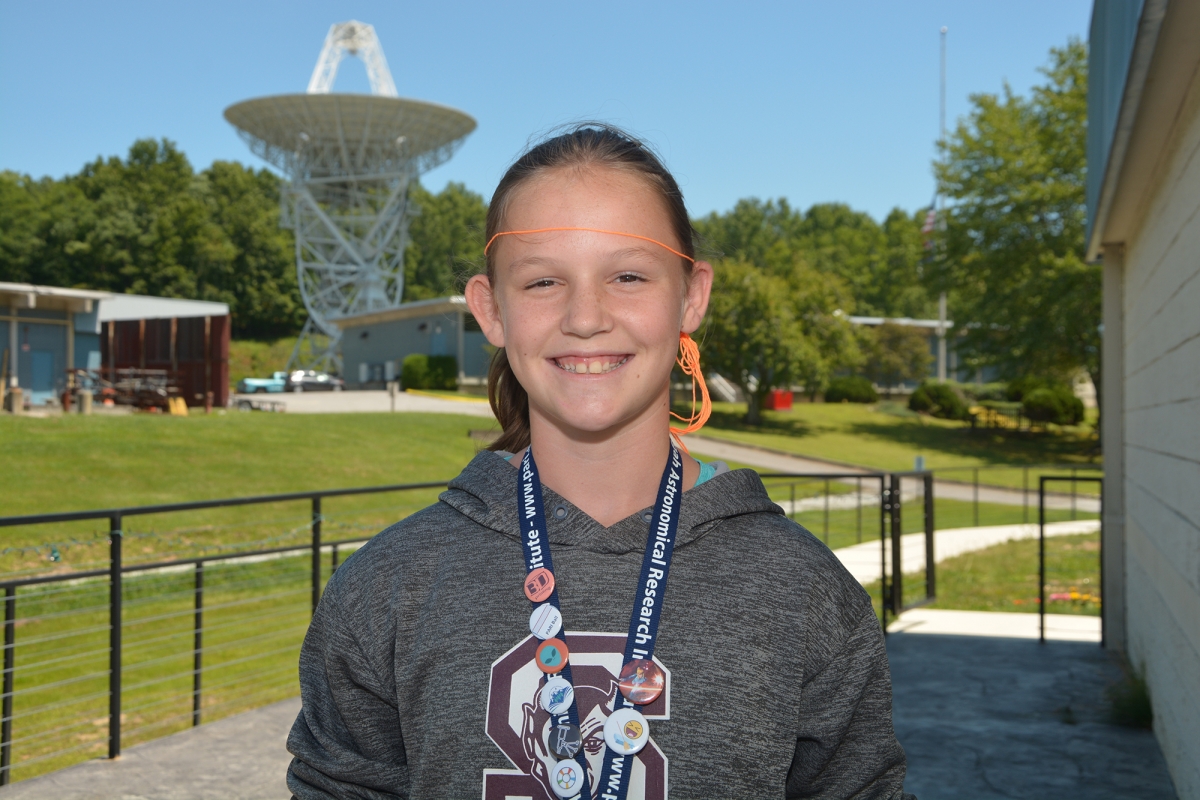 Karena Cline, a student of Swain County Schools, is pictured outside of the Pisgah Astronomical Research Institute (PARI) is Rosman, NC. 
Southwestern Community College is inviting all Western North Carolina students in grades 6-12 to participate in STEM summer activities offered by the Pisgah Astronomical Research Institute (PARI).
This summer, PARI is offering an entire month of projects including labs, live and pre-recorded lectures, activity boxes and access to scientific resources. Southwestern's NASA partnership grant will cover the $1,200 cost of the program. Participants will only be responsible for a $15 registration fee.
Registration closes on Friday (June 26).
"PARI is known for high-quality science programs and has an excellent track record of providing fun and engaging activities," said Randi Neff, SCC's Smoky Mountain STEM Collaborative Project Coordinator. "This is a great opportunity for young people to learn about space from their own backyards!"
SCC is the only community college in the nation that has a cooperative science agreement with NASA.
To register for the PARI programming, or for more information on STEM activities at SCC and the college's partnership with NASA, please contact Neff at
r_neff[at]southwesterncc[dot]edu
or 828.339.4357.