SCC schedules 2 High School Equivalency Boot Camps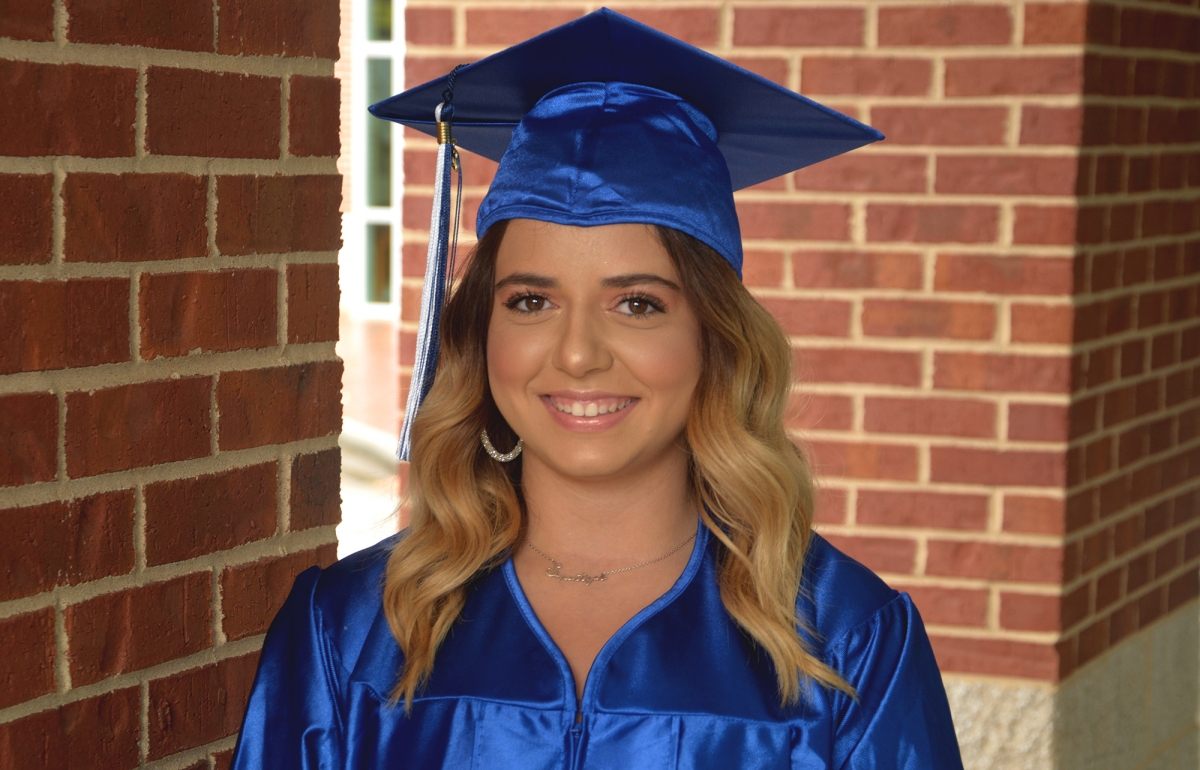 Panagiota Spentzos of Otto took part in SCC's first High School Equivalency Boot Camp and graduated in July. The next set of Boot Camps will be starting Sept. 3 in Franklin and Oct. 14 in Sylva.
This fall, Southwestern Community College is offering a pair of High School Equivalency Boot Camps where participants can complete their high school credentials in just over a month.
"The Boot Camp is a new educational model here at SCC," said Kay Wolf, College and Career Readiness Director. "Our goal is to interest those former students who had to drop out because 'life happened,' and they were unable to complete their high school equivalencies. Many students get jobs instead before completing but usually not the job of their dreams. With the support of our whole department, we are confident we will see lives changed."
The first High School Equivalency Boot Camp is from Sept. 3-Oct. 11 at SCC's Macon Annex in downtown Franklin, behind the courthouse.
A second session is set for Oct. 14-Nov. 22 at SCC's Jackson Campus in Sylva.
Both Boot Camps will run from 8:30 a.m.-1:30 p.m. on Monday through Friday.
Upon passing all five tests, participants will have a graduation ceremony, held on Dec. 5.
"This Boot Camp is an accelerated plan with a set begin and end date for achieving high school equivalency," Wolf said. "Our goal is to find students who are willing to dedicate themselves for one life-changing month to get this done. We are excited to dedicate our time and resources to help them walk across that graduation stage." 
Participants are required to have a government issued photo ID and sign a commitment contract to the course. Participants must also be 16 years of age or older.
The test fee for the High School Equivalency exam is $75, however scholarship opportunities may be available upon request.
For more information on the High School Equivalency Boot Camp or to register, contact Donna Wilson at 828.339.4272 or d_wilson[at]southwesterncc[dot]edu.