Small Business Center holding 'How to Make Money on the Farm' Feb. 1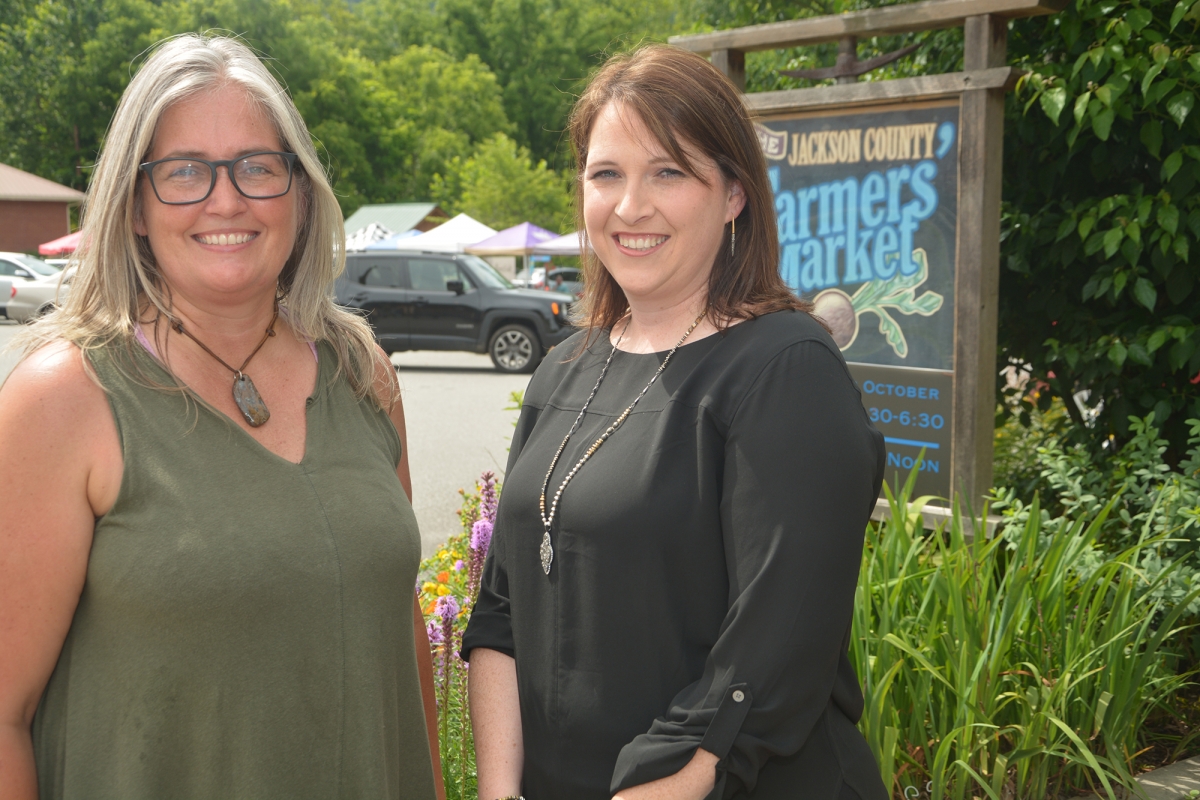 (Left) Lisa McBride, Jackson County Farmers Market Manager, stands with Tiffany Henry, Director of SCC's Small Business Center. 
The Small Business Center (SBC) at Southwestern Community College and the Center for Environmental Farming Systems are offering a free seminar, "How to Make Money on the Farm," from 11 a.m.- 2 p.m. on Saturday, Feb. 1 at the Whittier Fire Station.
This workshop focuses on increasing farm income by developing better business skills and using resources offered by EmPOWERing Mountain Food Systems (EMFS) and the SBC.
Featured topics include:
Intro to EMFS and the SBC
Small Business Loan Application 101
Social Media Marketing
Sales Outlets and Channels
Resources and Opportunities
Featured speakers include Craig Mauney (NC Cooperative Extension) and William Hamilton (NC Farmlink), along with Lisa Gonzalez, Laura Lauffer, Christina Newhouse and Tonya Snider of EMFS, respectively.
Lunch will be provided. Pre-registration is required:
http://bit.ly/makemoneyonfarm
. Prospective attendees are encouraged to register a week in advance.
For more information about any of the services and seminars offered by SCC's Small Business Center, contact Henry at
t_henry[at]southwesterncc[dot]edu
or 828.339.4426.