Small Business Center hosting 'Human Resources Summit' on Dec. 9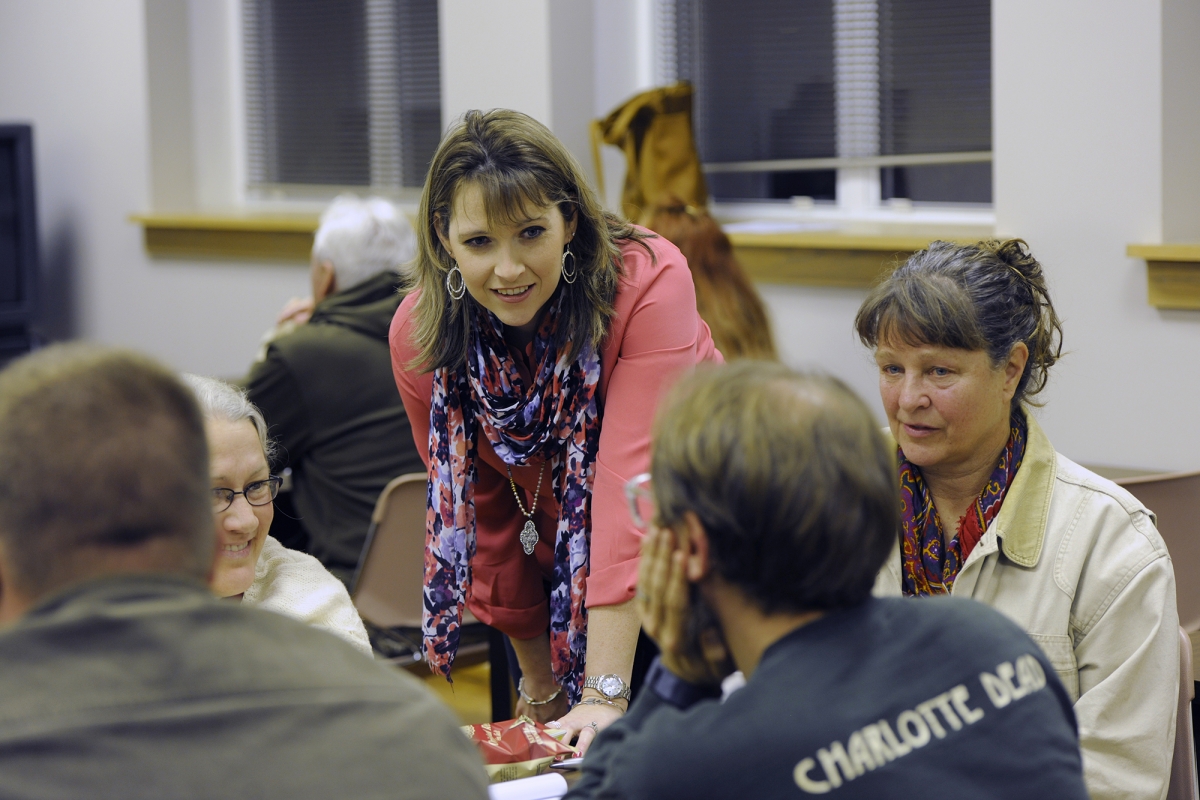 Tiffany Henry, Director of SCC's Small Business Center, provides business consultations to a group of seminar attendees. 
Southwestern Community College's Small Business Center is offering a "Human Resources Summit" from 9 a.m.-5 p.m. on Monday, Dec. 9 to teach business leaders efficient and effective practices for managing human resources. The one-day conference will be held on the Jackson Campus.
"We understand that the complexities of working with people aren't managed on a spreadsheet, and often business owners don't have the knowledge or tools to handle these situations in the best way," said Tiffany Henry, Director of the Small Business Center. "Mistakes in human resources can be costly, but unfortunately they are common."
Eight sessions will be offered throughout the day, with topics including: interviewing done right, coaching employees to get great results, being a leader versus a manager, confident employee termination through solid documentation and purposeful employee onboarding.
The "Interviewing Done Right" session is designed for anyone involved with recruitment and selection of employees. Learn how to conduct interviews that are legal, fair and well-structured, as well as how to evaluate the information obtained from interviews to select the best candidate.
"Coaching Employees to Get Great Results," will demonstrate that coaching employees is not just about conducting an annual review or calling someone out when a mistake has been made. Instead, regularly discussing performance and expectations is a less-stressful, more-consistent and more hands-on approach. Learn how to deliver regular, relevant feedback and how to communicate clear performance expectations.
The event is free. Pre-registration is required:
http://bit.ly/HRSBC
.
For more information about any of the services and seminars offered by SCC's Small Business Center, contact Henry at
t_henry[at]southwesterncc[dot]edu
or 828.339.4426.