Support our students during COVID-19 pandemic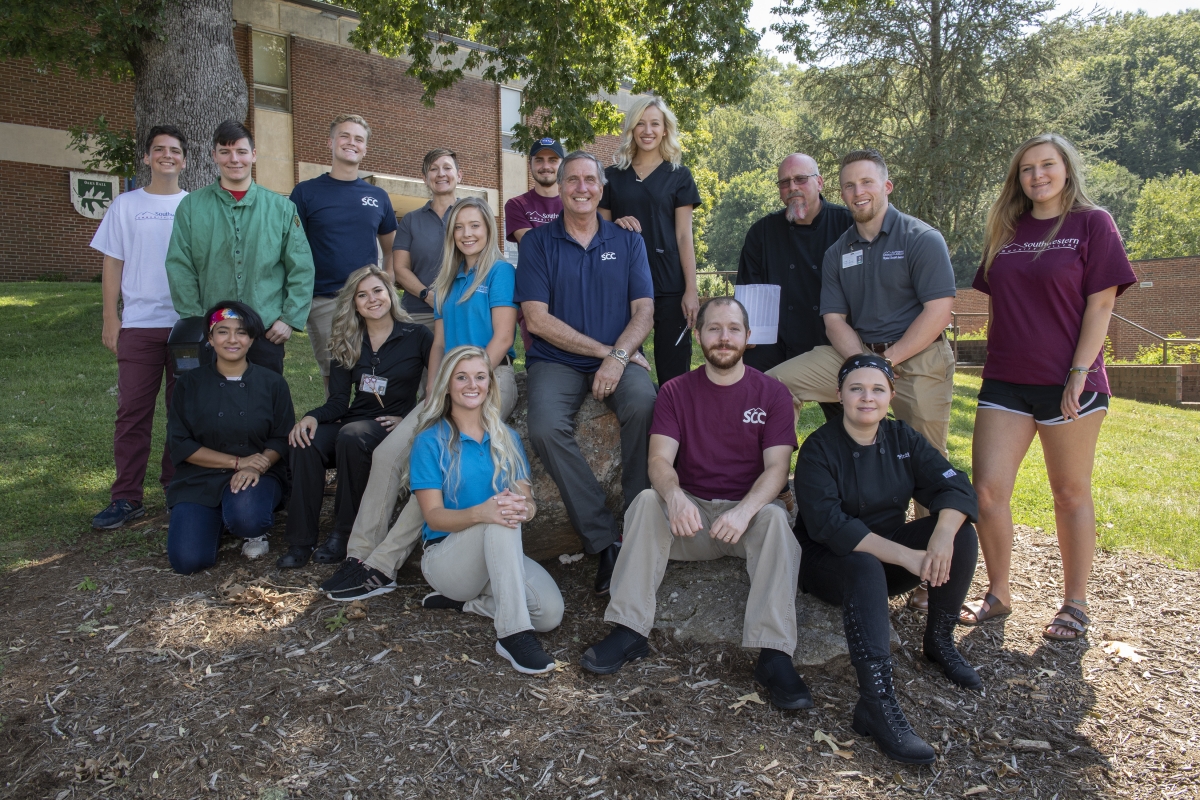 SCC President Don Tomas (seated, center)  is shown here with a group of our outstanding students representing a wide range of academic programs.
As the COVID-19 pandemic continues to wreak havoc on our economy, we anticipate a steady uptick in the number of students seeking assistance through our Student Emergency Fund.
Many of our students rely on part-time or even full-time jobs while attending Southwestern, so many may soon be without that income.
Already this year, prior to the current health crisis that's gripped our country, we've been able to help 24 students through our Student Emergency Fund compared to 18 last year.
If you are in a position to help and want to provide assistance, click on this link and designate "Student Emergency Fund" for your gift.
For assistance, contact Kathy Posey (k_posey[at]southwesterncc[dot]edu) or Brett Woods (b_woods[at]southwesterncc[dot]edu).