Therapeutic Massage students offer clinics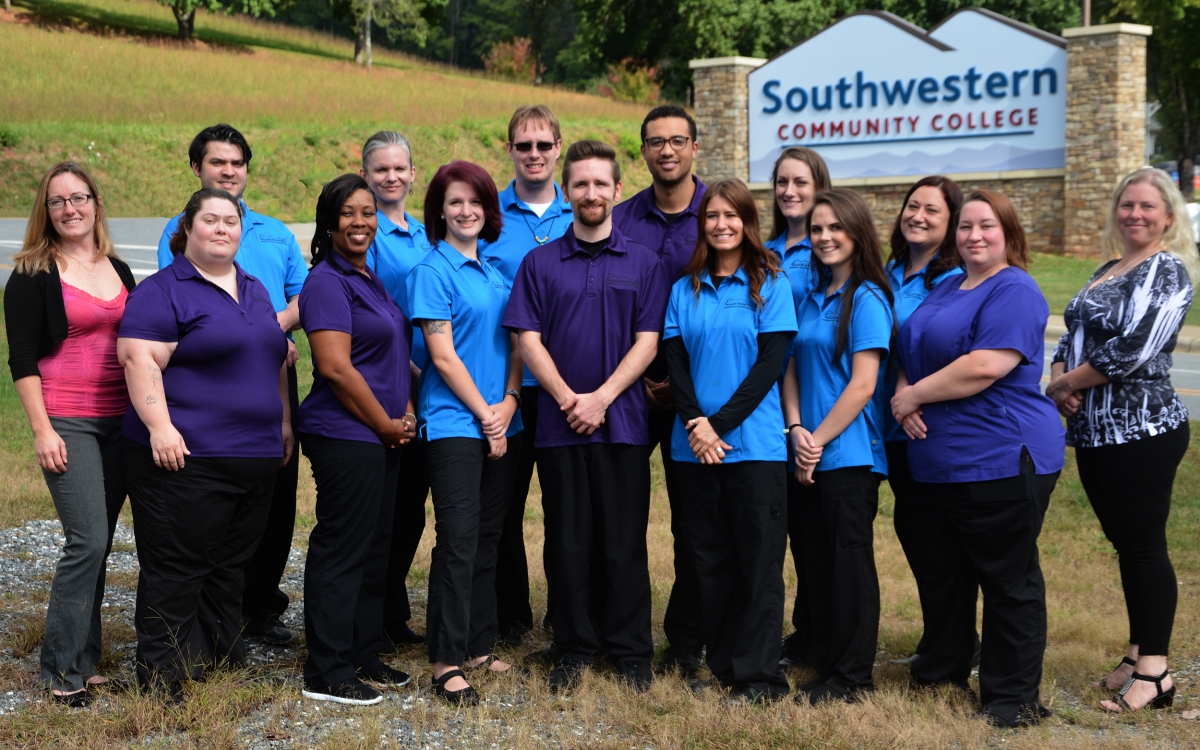 Students in SCC's Therapeutic Massage program will offer clinical sessions through the end of the fall semester on the Jackson Campus in Sylva. Pictured here are, front row, from left: Instructor Jenny Burgess, Jessica Knecht of Sylva, Denise Panther of Cherokee, Kaitlyn Cloer of Franklin, Matthew Jones of Sylva, Brooke Long of Sylva, Natalie Brewton of Sylva, Becki Riddle of Maggie Valley and instructor Casey Dupree. Back row: Derek Galarza of Bryson City, Lindsay Cross of Franklin, Matt Nelson of Sylva, Tyler Murray of Maggie Valley, Becky Chap of Sylva and Patricia Ryan of Clyde.
As an essential part of the learning process, students in Southwestern Community College's Therapeutic Massage program will offer an advanced clinic on Tuesdays through the rest of the fall semester.
Each 60-minute session will be conducted by a second-year student working toward an associate degree. Area residents are welcome to sign up for time slots at 2 p.m. or 3:30 p.m. on Tuesdays, and the sessions are held in Room 135B of Founders Hall on the Jackson Campus in Sylva.
"Our Advanced Learning Clinic takes massage to a new therapeutic level," said Casey Dupree, an instructor in the program. "Each time you come in, you will able to select from an expanding menu of modalities that our students have been learning. These modalities will range from pinpointing sources of pain and finding ways to release the problem areas to spa techniques. Treatments can be modified to fit your goals and give our students the opportunity to practice what they are learning in class to advance their future careers."
Starting in November, first-year students will offer 50-minute relaxation massages for $20 on Thursdays.
"In order for our students to be successful, they need this experience of working with clients from the communities we serve," instructor Jenny Burgess said. "Because everyone who comes in will have different problem areas, our students get to expand their knowledge base and sharpen their skills so that they will be ready for anything when they graduate and join the workforce."
To make an appointment, visit https://tinyurl.com/ycl4pmu9 or call 828.339.4313.
For more information about SCC and the programs it offers, visit www.southwesterncc.edu, call 828.339.4000 or stop by your nearest SCC location today.