UPDATED 3/24/20, 3:11 p.m. - College update regarding coronavirus
LATEST NEWS 
As our leadership has updates about the developing situation, we will post those here. Students and employees will also receive updates through emails, phone calls and/or texts.

If you don't have reliable internet access at home, we want to let you know there are locations on our campuses and in our service area counties that you can access the internet.
Please keep in mind that we don't endorse any non-College associated WiFi networks. View the list HERE.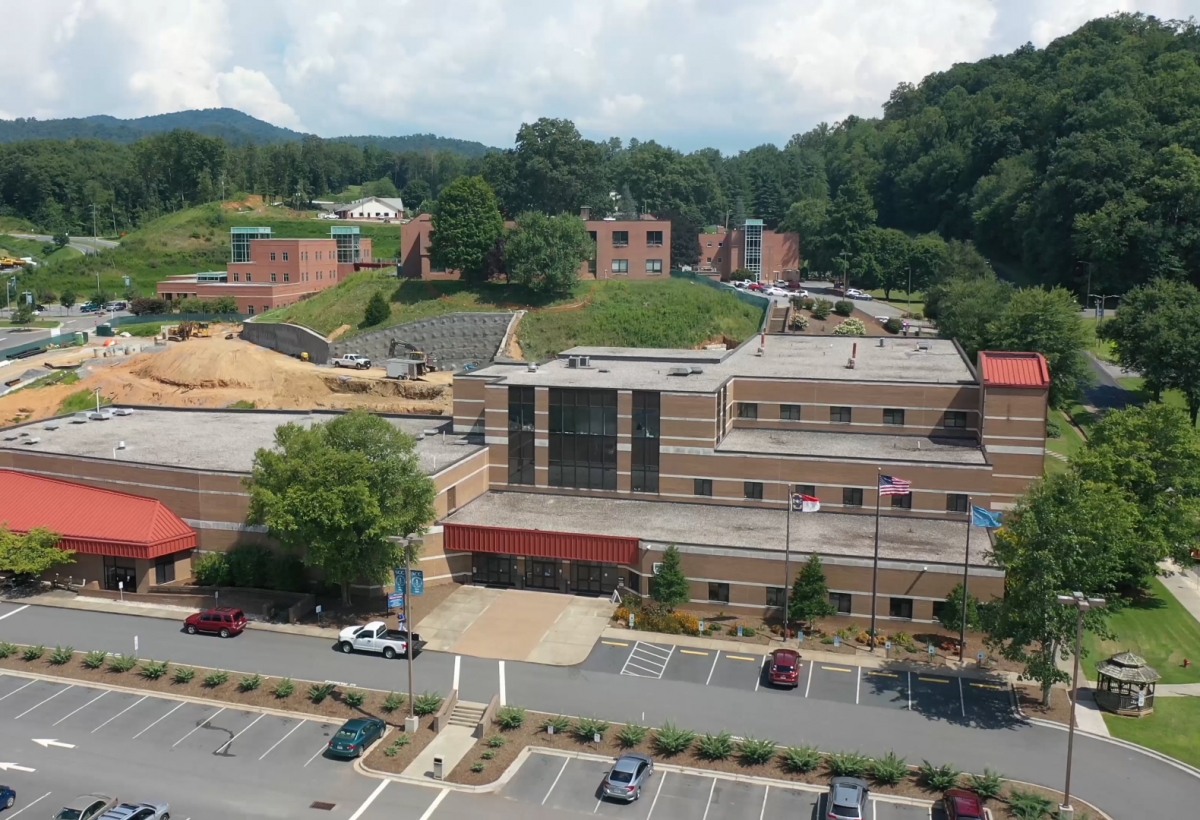 MARCH 24, 3:11 p.m.

Starting on Wednesday, March 25, SCC will primarily and temporarily transition to a virtual college due to the COVID-19 Pandemic. 

Our college remains open and fully operational electronically while continuing to deliver high-quality instruction and support to our students.

However, our buildings will be closed until further notice for public traffic and face-to-face interactions. In the meantime, if you need to reach anyone at Southwestern, we encourage you to visit this page and use email contacts for reaching faculty and staff members. 

We are rescheduling or canceling all spring semester events and making other adjustments to our academic calendar as necessary (see list at the bottom of this note). 

If absolutely necessary, employees can go to their respective offices but are asked to avoid common areas and adhere to social distancing recommendations as outlined by federal, state and public health officials. 

Our Information Technology team will soon send out detailed instructions to employees and students on how to reach the IT Helpdesk.

The N.C. Community College System, in consultation with the N.C. Department of Health and Human Services, has asked us to continue holding in-person classes at our Public Safety Training Center in Franklin as well as in-person labs for students enrolled in essential fields for the fight against COVID-19: Nursing, Nurse Aide and Respiratory Therapy. Students in these programs have the opportunity to opt out. 

Following are the schedule adjustments to our academic calendar: 
Out spring 2020 graduation ceremony is tentatively postponed until Aug. 8. However, students who complete their degree, diploma or certificate requirements this spring will have their credential(s) confirmed and mailed within 6-8 weeks.
Students who receive an incomplete in the spring but complete their credential requirements over the summer will be conferred at that time. 
We will not hold an Academic Awards ceremony, but honorees will still receive certificates/awards in the mail. 
We are hoping to reschedule pinning ceremonies for all health sciences programs that wish to hold these celebratory events. 
Our honor societies will not hold induction ceremonies, but selected students will still be honored and will receive more information in the weeks ahead.
MARCH 24, 9:21 a.m.

Hello everyone, if you participated in New Student Orientation ten years ago or three months ago, you probably remember this video we showed you about Mt. Everest.

During Orientation, we encouraged you to build your support team and consider support resources because somewhere along your educational journey, you'd face one or more challenges that might feel like your own personal Everest.

For all of us today, COVID-19 may very well feel like that impossible mountain.

I'm writing today on behalf of all SCC's support staff and faculty to remind you that you are not alone! Yes, we are all facing a roadblock – but we're going to work together to realize a positive outcome. Here's how:
1) FREE online tutoring is waiting for you https://www.southwesterncc.edu/learning-assistance/online-tutoring
2) Communicate with your faculty who are ready to support you as you complete assignments using the online format https://www.southwesterncc.edu/faculty-and-staff-directory
3) E-Learning specialists are standing by to serve you. https://www.southwesterncc.edu/e-learning

When in doubt, call or email our support team; we are ready to support you!

MARCH 19, 5:05 p.m.
SCC continues to follow guidance from the North Carolina Community College System and public health agencies in response to the COVID-19 pandemic. As we announced last week, all of our face-to-face classes are transitioning to online or alternative distance methods starting on Monday March 23. Classes that cannot transition online (such as some lab experiences) may have make-up times scheduled at a later date. Your instructors will advise you about the status of clinical and work-based learning experiences as well as any make-up dates for lab classes.
Please be aware of the following guidelines and resources to support your SCC experience during this challenging time:
Check your SCC email account regularly for communication from the College and your instructors.

Log in to MySCC and check the e-Campus (Moodle) for course information.

Access computers at Jackson Campus Library and LAC, the Macon Campus and the Swain Center.

Students should practice social distancing of at least 6 feet when on campus. Groups will be limited to 10 or fewer in computer labs.

Public outdoor WiFi is available at the Jackson Campus and Swain Center. (SCC students and employees can check their email to see maps with exact locations for outdoor WiFi)

Visit the Virtual Holt Library, by logging into MySCC and clicking on the Library tab.

The learning assistance center will provide tutoring virtually. To get started click on the "Tutoring" link at the bottom of any Moodle course. If you experience any problems or need help, please call part-time Tutor Program Coordinator Julie Bennett at 828.339.4304, or email tutoring[at]southwesterncc[dot]edu.

Student Services staff are positioned to provide seamless service to you. Please recognize a few services might take a day longer than usual to process (printing of transcripts is a good example.)  Emailing the appropriate Student Services office is the most efficient, and preferred, option at this time. Click HERE to find the office you need.

Having trouble navigating in Moodle?  E-Learning support is available by emailing elearning[at]southwesterncc[dot]edu, or calling 828.339.4400.
NOTE: Physical access to computer labs, the Library, and the Learning Assistance Centers may be suspended as conditions change.
MARCH 12, 4:50 p.m. (revised at 11 p.m. on March 16)
Dear Campus Community:
Southwestern Community College is closely monitoring the spread of the coronavirus COVID-19. There are no confirmed cases in our service area of Western North Carolina at this time. However, Gov. Roy Cooper has declared a state of emergency in North Carolina.
Our priority is the health and well-being of our campus community. That's why we are joining other institutions of higher education in North Carolina and across the nation in transitioning spring semester seat-based classes to online and alternate formats until further notice. While SCC remains open, we will practice social distancing to minimize the potential exposure of our faculty, staff, and students during the coronavirus pandemic. 
We are sharing basic details below:
Current Online Classes, Off-Campus Clinicals and Work-Based Learning Assignments
will continue as scheduled on Monday, March 16.·          
Spring Break is extended through March 22 for Seat-Based Classes.  Remote Instruction will begin March 23 for all Seat-Based Classes.
These courses will be transitioned to online or alternative formats. Students should monitor their SCC email accounts during the week of March 16 regarding how their specific classes will proceed.       
Make-up Dates for most Labs will be scheduled later in the semester.  
Your instructor will inform you of the make-up dates and times once they are scheduled.
Public Safety Training Center classes will continue. Students and instructors in these programs will be informed directly about any changes in the status of their classes.
All College Campuses and Locations
will remain open and operational during regular business hours. Students may use computer labs in Founders Hall and Holt Library and access wifi at SCC campuses. As campuses remain open, students and employees should practice social distancing and other preventative measures recommended by CDC and NCDHHS.
Faculty Members will receive a more detailed email
within 24 hours to help guide you through the process of transitioning to online/alternative delivery.
All Student Life and Career Services events have been canceled through April 3. Decisions regarding commencement, awards and pinning ceremonies, and other events will be made after April 3. As decisions are made, they will be announced through our official college notification system and on this webpage.
Events with 10 or more people are canceled immediately until further notice.Cafe '64
will be closed until further notice.
Only essential travel to clinicals or for instructional purposes will be allowed for SCC employees.We recommend that you follow recently revised CDC guidelines if you have recently traveled to Level 2 or Level 3 countries. 
March 12 - 10 a.m.
We understand there are questions concerning the status of SCC classes following yesterday's announcement that UNC institutions are transitioning face-to-face courses to alternative methods. SCC is closely monitoring the Coronavirus Pandemic and following CDC and public health guidelines to develop continuity plans for classes and college operations. Following a conference call with NC Community College leadership, we will have an official announcement of those plans and next steps for students and employees by 5 p.m. today.
March 9 - 4 p.m.
While all is relatively quiet this week due to spring break, our senior administration would like to take a moment to reassure everyone that we're actively making plans in the event of a potential interruption of regular college operations and instruction due to the COVID-19 Coronavirus.
We remain ready to immediately implement any recommendations made by local, state and/or federal health officials. This week, our facilities and housekeeping crews are taking advantage of the break in instruction to thoroughly sanitize and disinfect the campus facilities.
On a personal level, we encourage everyone in our SCC family to remain calm and follow the advice of public health experts at the state and federal levels, including:
·         Wash your hands frequently for 20 seconds, using soap and water.
·         Avoid touching your eyes, nose and mouth.
·         Cover your cough or sneeze with tissue or your sleeve.
·         Avoid close contact with people who are sick.
·         Stay home when you are sick.
 
March 3 - 12:10 p.m.
Our college leadership wants to take a moment to reassure everyone in the SCC family that we are closely monitoring the Coronavirus (COVID-19) situation.
We stand ready to immediately implement any recommendations made by federal and/or state health officials. Until then, our facilities and housekeeping crews are expanding efforts to ensure all college locations are as clean and sanitary as possible. These measures include frequently disinfecting "touch points" and surfaces in common areas.
We recommend you visit the N.C. Department of Health and Human Services' webpage about COVID 19. The page is continuously updated and includes tips for protecting yourself. Also, here's a link to the CDC's page about Coronavirus.