SCC Offers Therapeutic Massage Continuing Education Course
By Cameron Wood, SCC Public Relations Intern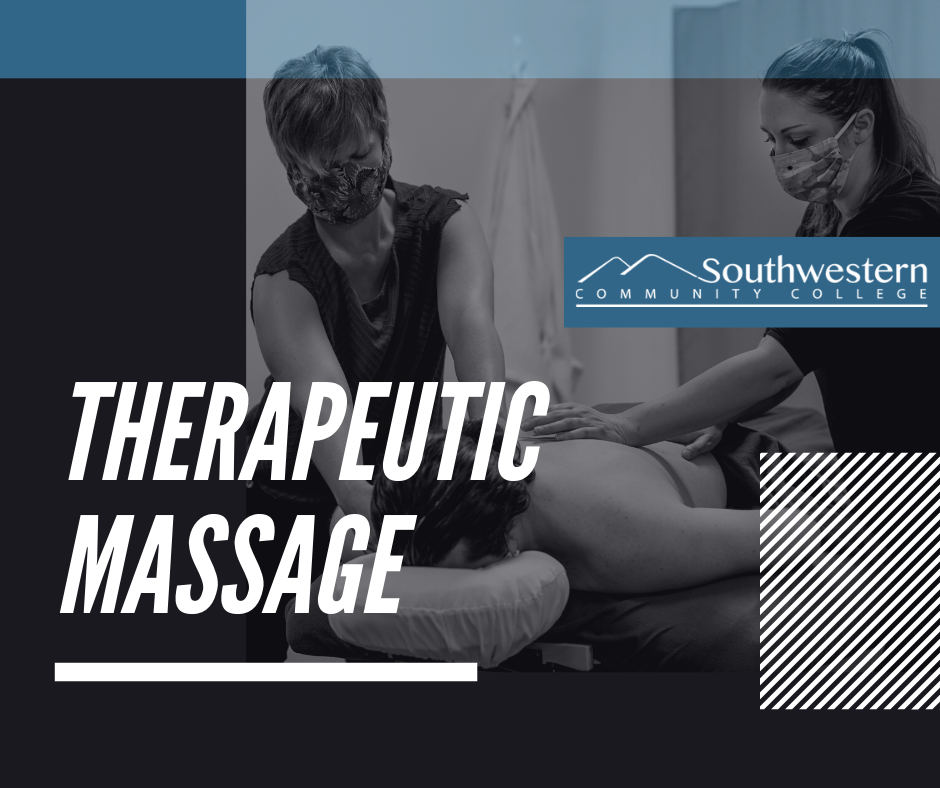 Therapeutic Massage continuing education courses are available for fall 2020 
Southwestern Community College's Therapeutic Massage program is offering an opportunity this fall for professionals in the field to continue their education throughout the current COVID-19 pandemic.
Registration for the Advanced Skills of Massage (MTH 210) course is open, and classes will start on Aug. 17.
"During these unsettling times, it is important to be educated on critical thinking in regard to the virus and other pathologies. We will spend time expanding our critical thinking skills and understanding how we can help and ways we can avoid hurting our clients. This course is designed to increase your skills in outcome-based massage so that you can learn how to design a plan for every client," said Therapeutic Massage instructor Casey Dupree.
This course will cover 12 modalities including shiatsu, neuromuscular therapy, myofascial release, spa techniques, medical massage and much more.
Appropriate protection and social distancing measures are in place for a safe and effective learning environment while receiving hands-on instruction.
Hours from this course will apply toward requirements for continuing education licensing in 2021 and toward receiving an associate degree.
For more information, contact Casey Dupree at
c_dupree[at]southwesterncc[dot]edu
.