New member, student rep join Board of Trustees
Monday, February 22, 2021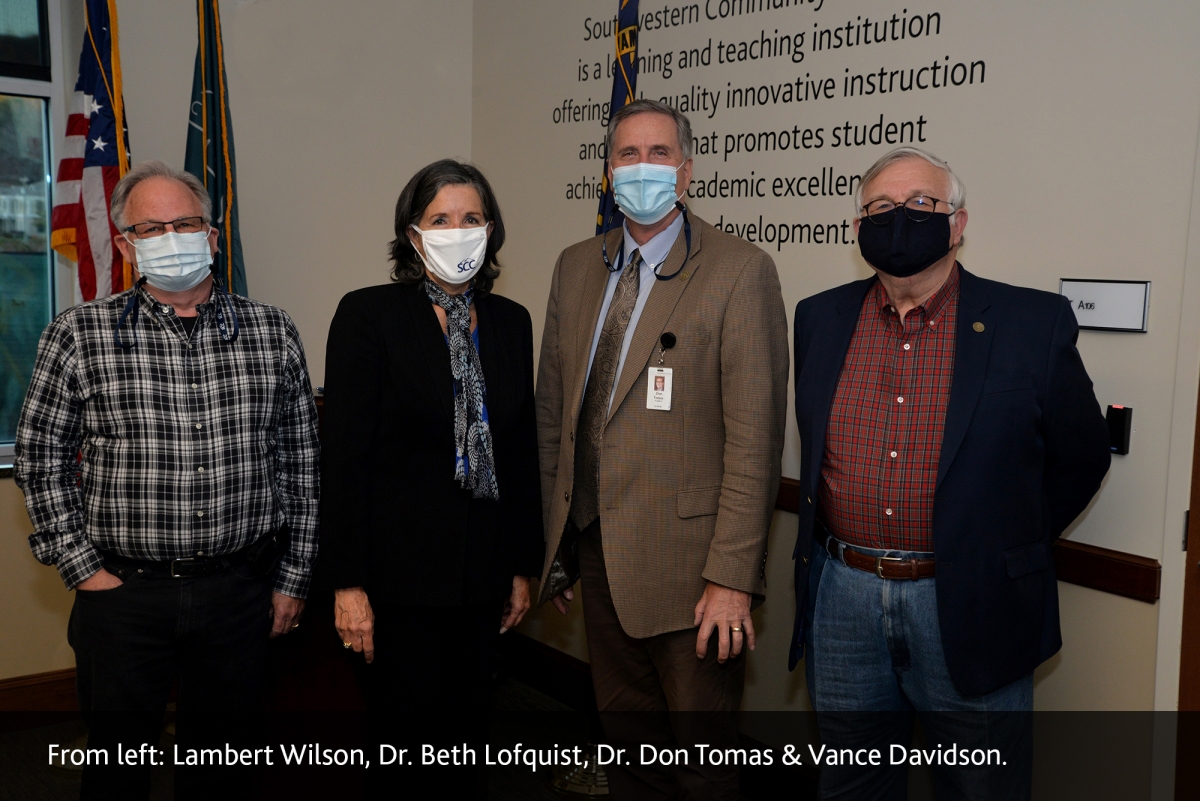 During the Nov. 17 meeting, Dr. Beth Tyson Lofquist – a retired educator and administrator – was sworn in as the newest member of Southwestern Community College's Board of Trustees.
Second-year Occupational Therapy Assistant student Caroline Coffey was also sworn in as student representative during the meeting, which was held at SCC's Jackson Campus.
Dr. Lofquist was appointed by Gov. Roy Cooper, and her term runs through November of 2024. Coffey's term is for the current academic year.
"We're very honored to have Dr. Lofquist joining our Board of Trustees," said Dr. Don Tomas, SCC President. "Her background in education will be a tremendous asset. We are also pleased that Caroline will be serving as the student representative. It's extremely valuable to have a student's voice and perspective at the table."
A Sylva resident, Dr. Lofquist worked for Jackson County Public Schools for a decade then served as a faculty member and administrator at Western Carolina University before retiring as Interim Provost. She holds three degrees from WCU and earned her Ph.D. in Curriculum and Teaching at the University of North Carolina at Greensboro.
She currently serves on the WCU Foundation Board and is a former board member of the Jackson County Community Foundation. She is married to Victor Lofquist and is the mother of two children who are each married and reside in Jackson County.
"Southwestern Community College has a tremendous reputation for providing our community access to higher education and fostering the success of individuals on that journey," Dr. Lofquist said. "I look forward to serving and being part of that mission."