Jerry Sutton Public Safety Training Center
About Us
The Jerry Sutton Public Safety Training Complex is located in the Macon County Industrial Park, highway 64 West. The facility is primarily dedicated to coordinating the College's Public Safety Training Programs and has general classrooms, a computer lab, a weight training room, multipurpose room and ITV classroom.
The Fire and Rescue Training Facility and the driver training range is also located in the Industrial Park. For information about any Public Safety Training program, call 828.306.7040 or write cdowdle[at]southwesterncc[dot]edu by e-mail.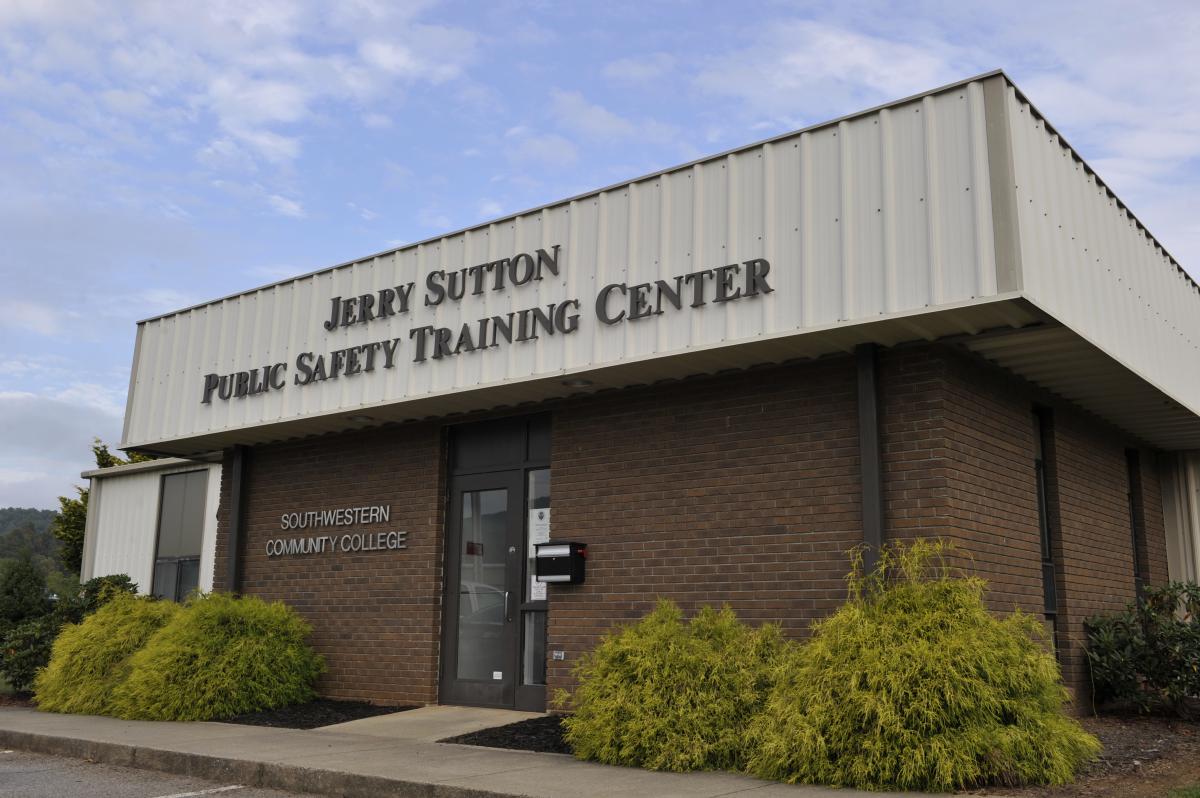 In order to be eligible for one or more of the above programs, entry level qualifications must first be met. Awards are based on a formula, combining formal education, training and actual experience as an officer/professional in the field. 
Certification is awarded by the N.C. Criminal Justice Education and Training Standards Commission or the N.C. Sheriff's Education and Training Standards Commission. 
Various specialized law enforcement courses are conducted in the area served by Southwestern Community College including: communications, courtroom procedures, Criminal Investigation, Criminal Law and Procedure, Defensive Tactics, Firearms Training, first aid, detention and narcotics and dangerous drugs.
225 Industrial Park Loop
Franklin, NC 28734
828.306.7041
Fax: 828.369.2428