El-Bayadi Family Scholarship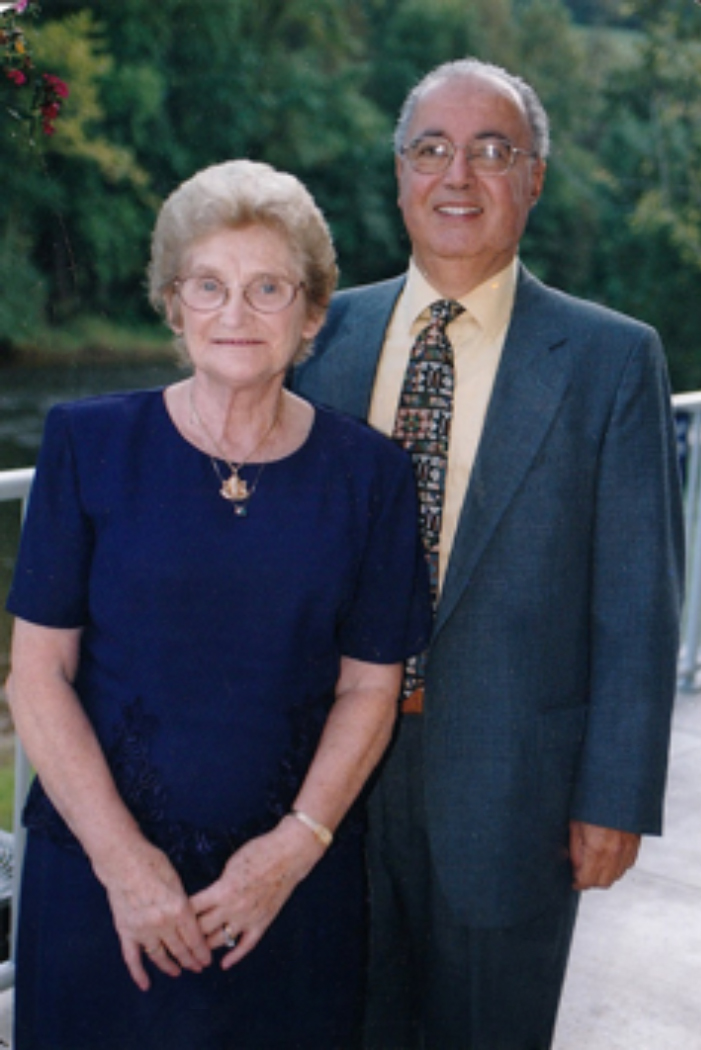 Marion & Dr. Naqui El-Bayadi
Southwestern Community College's health science programs benefit from a scholarship endowment made by Dr. and Mrs. Nagui El-Bayadi. The late Dr. El-Bayadi, a retired surgeon with our local hospital, and his wife, Marion, established this scholarship to provide deserving students from Jackson, Macon and Swain counties financial assistance with their education.
Dr. El-Bayadi was a physician in this community from 1969-2001, and he served on SCC's Foundation Board from 2002-2005. Through his generosity and commitment to his community, students in health care programs at Southwestern will have an opportunity to receive financial assistance.
SCC offers 13 degrees in the health science fields, including nursing, radiography, medical laboratory technology and respiratory therapy, among others.
To be eligible for this scholarships, applicants:
Must be seeking a degree in a health science program.
Must have financial need as evidenced by completing the Free Application for Federal Student Aid (FAFSA).
Must maintain a minimum GPA of 2.5.
May be either a full-time or half-time student.
Applicants are required to apply for financial aid by completing the FAFSA.
Here's a little more info about the wonderful people who made this scholarship possible:
Dr. Naqui El-Bayadi knew from an early age that he wanted to be a doctor. Growing up in Cairo, Egypt, he obtained his medical degree at Ain-Shams University in Cairo, completing a one year internship and two years of residency before moving to Isle of Wight, England where he worked in the Senior House Office in Surgery at St. Mary's Hospital.
He relocated to Salisbury, England in 1960 to complete another residency at the Salisbury District Hospital. There Dr. El-Bayadi enjoyed success as a plastic surgeon and met his future wife, Marion, a registered nurse at the same hospital. In 1963, the couple relocated to Philadelphia, Penn., where Dr. El-Bayadi completed a year-long internship in general surgery at the Internship Graduate Hospital at the University of Pennsylvania.
They relocated again to Baltimore, Maryland in 1964 where Dr. El-Bayadi completed his residency at the VA Hospital before finally moving to Sylva, North Carolina in 1969 where Dr. El-Bayadi opened a private practice in general surgery. He was on the surgical staff at C.J. Harris Hospital, moving to the position of post chief of surgery when C.J. Harris Hospital became Harris Regional Hospital. He operated his private practice through 2004, before passing away in 2005.
His work was his hobby. Dr. El-Bayadi proudly served on the Southwestern Community College Foundation Board of Directors from 2002 until his passing in April of 2005. Dr. El-Bayadi was very active in the Sylva Rotary Club as well as St. John's Episcopal Church of Sylva. Dr. El-Bayadi leaves behind his wife of 40 years, Marion El-Bayadi, two daughters and four granddaughters.
The El-Bayadi Family Scholarship was endowed in 2003 to assist students from Jackson, Macon, and Swain Counties as well as the Qualla Boundary, who are pursuing careers in the medical field, with a preference for students who wish to stay in the area after graduation.