New Century Scholars
What is New Century Scholars?
The New Century Scholars program provides support, encouragement and incentive to selected students from Jackson, Macon and Swain Counties. NCS targets "high potential" students and provides extra support and last dollar college tuition assistance. Students are involved in the program from 7th grade through high school graduation. Graduating scholars who choose to utilize the program's tuition assistance at SCC will receive additional support while at SCC where they will work to complete an Associate degree.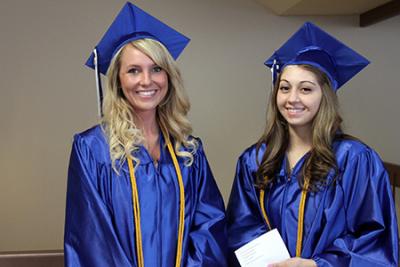 What Services are Provided?
New Century Scholars is designed to improve academic readiness, bolster student persistence toward high school graduation, and increase the college going-rate of local students. Students in the NCS program not only receive last dollar tuition assistance, but they also receive extra support in their educational pursuits. Support may come in the form of specialized counseling, job shadowing, visits to SCC, and/or participation in special programs for New Century Scholars. NCS students are expected to maintain their grades, remain drug and alcohol free, and contribute a minimum of 10 hours of volunteer service in their community each year.
 
NCS Highlights
NCS targets rising 7th graders who have potential for college, and provides guaranteed, last-dollar tuition assistance to pursue degrees at SCC and WCU
Students, parents, public schools and SCC sign agreements committing to specific standards or to support students in specific ways
Interventions and activities provide students with additional skills and motivation
Community businesses, individuals and groups generously provide funding to enroll new NCS students
NCS funds are invested and managed by the SCC Foundation