Eva McCall Memorial Scholarship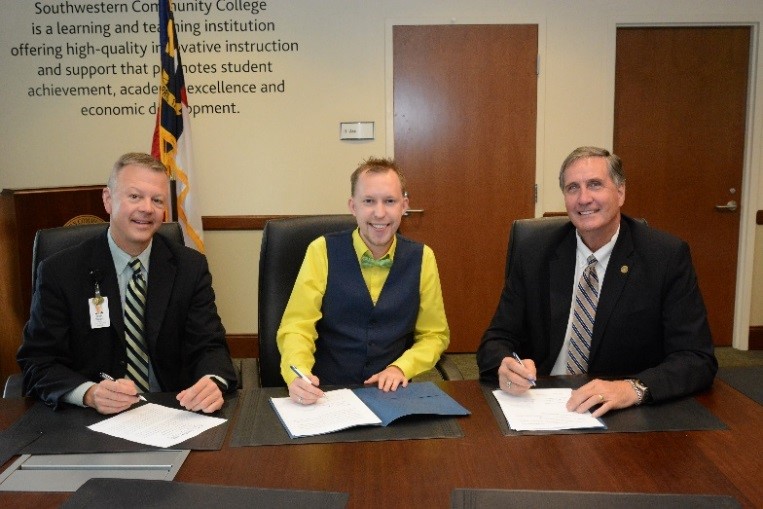 ABOVE: From left to right, Brett Woods, Tyler Cook and Dr. Don Tomas sign the paperwork to endow the Eva McCall Memorial scholarship. BELOW: Macon County resident Emily Pignona was the first recipient of this scholarship in 2018.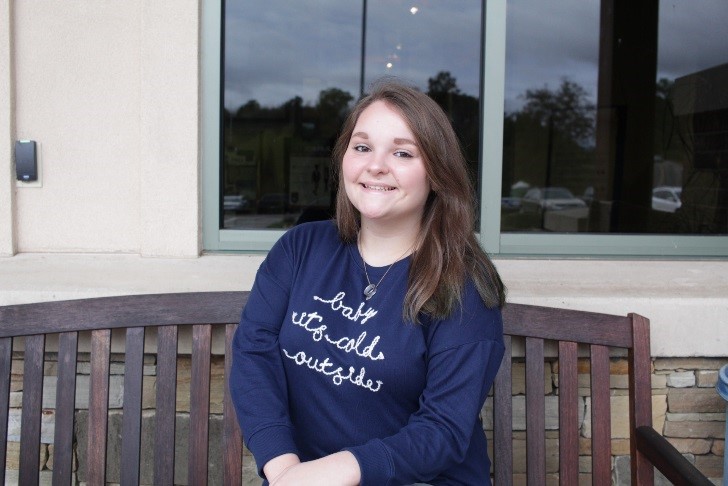 For SCC employee and Macon County native Tyler Cook, his aunt's lasting legacy was a cause worth fighting for.
Cook's great aunt, Eva McCall, was a Macon county native, a beautician by trade and an author with passion. She wrote several novels throughout her life, publishing her first in 1997, even inspiring Cook to become an author himself.
"Endowing this scholarship is just a small way to honor Eva, who did more for me than I could ever repay her for," said Cook.
At the time of McCall's passing in November 2017, Cook and his family decided the best way to honor his great aunt would be to create a scholarship in her name dedicated to helping aspiring writers get their education.
"The day of her memorial service was the day we decided to create the scholarship," said Cook. "It took off pretty quickly from there; a GoFundMe page was created, and we campaigned on social media. We also mailed out hundreds of letters to Eva's family and friends, which wouldn't have been possible without my grandmother, Susie Stanley, and her connections."
The first recipient of the scholarship was Macon County resident Emily Pignona, chosen in June for the 2018-2019 school year.
"We admire Tyler for his determination in making this scholarship happen," said Brett Woods, director of the SCC Foundation. "It's important to share his story because it goes to show how just one determined person can make a difference in the lives of students. This scholarship will help students for years to come."
Applicant must have a 3.0 gpa or higher
Applicant may be pursuing any Associate Degree
Applicant may not have any behavioral sanctions in place at time of award
For more information about this scholarship, contact Brett Woods at b_woods[at]southwesterncc[dot]edu.